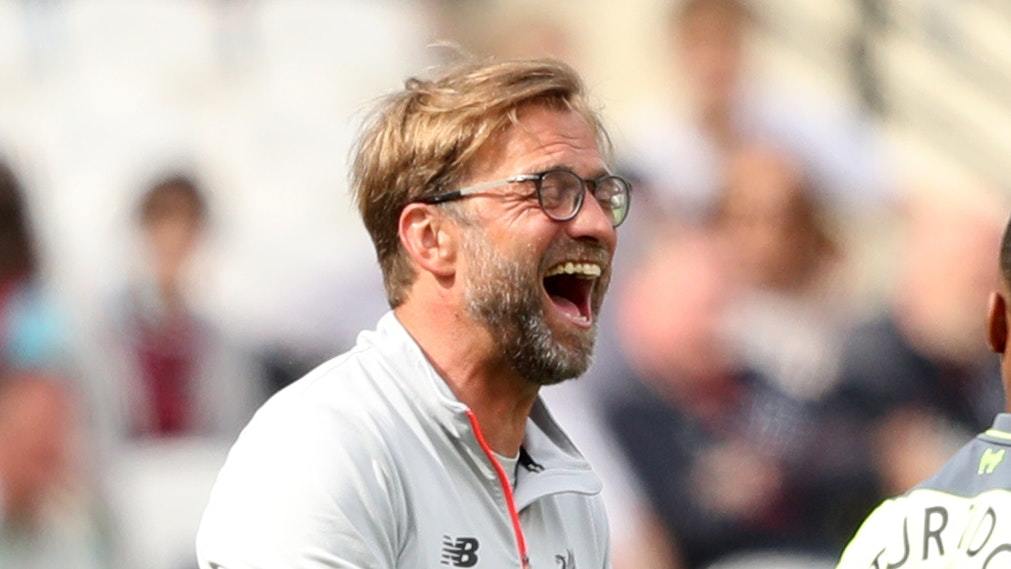 IT is the last round of matches before the international break and today's PREMIER LEAGUE WEEKLY looks at early leaders Liverpool, and also asks if there is any point in a European place for finishing seventh.
Getting to the top is the easy bit. Staying there is the hard part
IT only took three games for Liverpool to move to the top of the Premier League. Maximum points and the best goal difference has them ahead of Tottenham, Watford and Chelsea on nine points, with Champions Manchester City two further behind. It is the position that Liverpool desperately want to be in, given their large summer outlay on players of £170 million.
Having reached the final of the Champions League back in May, the focus has turned more towards the league and ending their long wait to add to their 18 league titles, the last of which was added in 1990. So far, the three league games have ticked all the boxes. Sadio Mane and Mohamed Salah have both been in the goals already, new midfielder Naby Keita has settled quickly and goalkeeper Alisson Becker does not know what it feels like to concede a goal in England.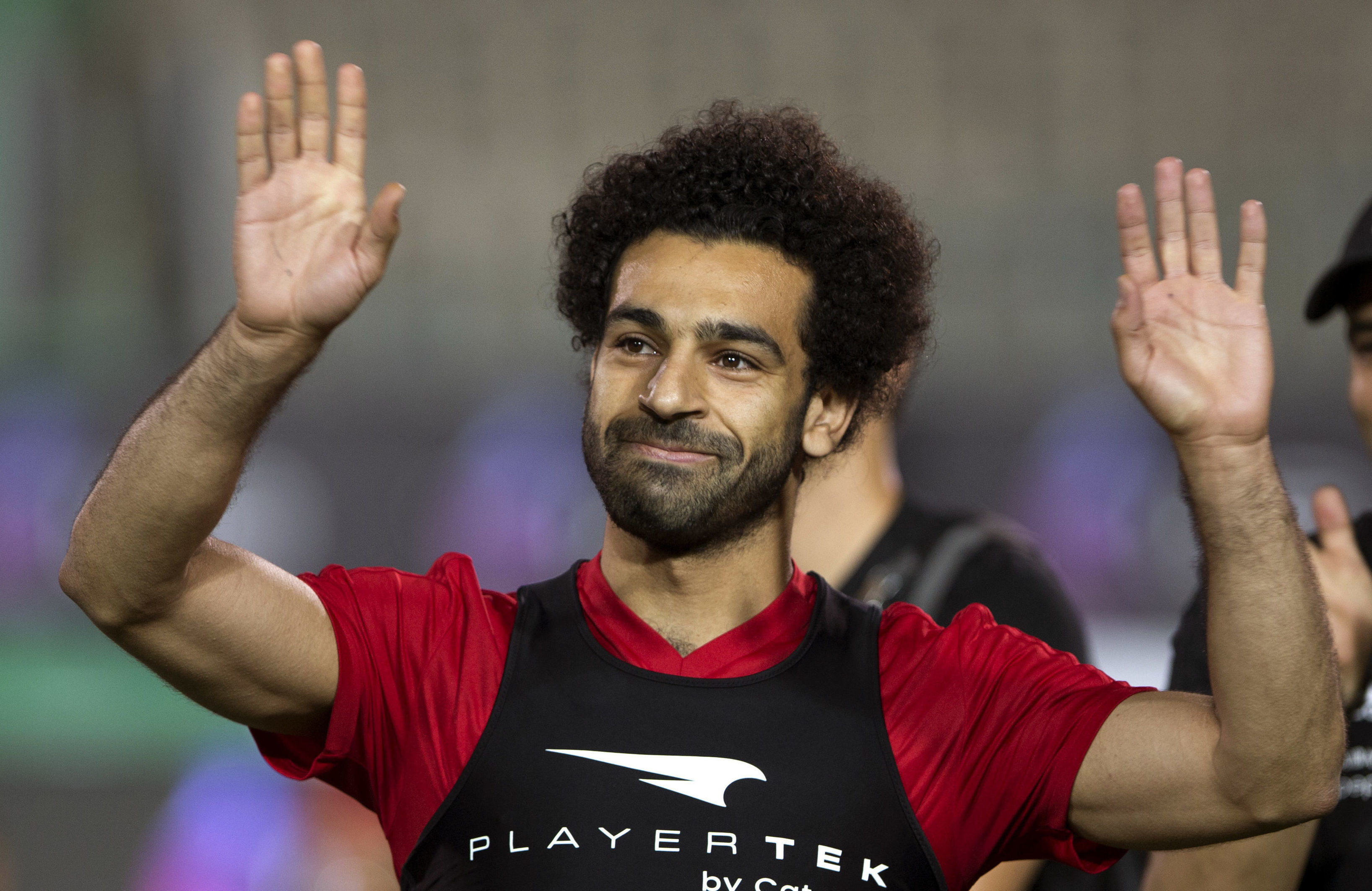 It is maximum points so far, but the relentless ability to keep winning across autumn, winter and spring is what makes a champion team. That is the challenge that Liverpool must prove they can master, especially once the other competitions kick in. After today's game at Leicester and the international break, things start to hot up. In the four weeks between then and the next international gap in October, the Reds face Tottenham, Chelsea and Manchester City in the league with only a home game against Southampton offering a bit of respite. There are difficult Champions League encounters with Paris St Germain and Napoli, while the League Cup has thrown up a home game with Chelsea to negotiate.
That will be a good indicator of Liverpool's strength. If they can emerge from that unscathed, they really will be in business. Too often in the Premier League era, the Reds' title hopes have been over far too early. This season at the very least, people expect Liverpool to be challenging deep into spring and it is coping across different competitions with a deep and competitive squad that enables clubs to do that. There is no question that on their day, Jurgen Klopp's version of fast and furious football is intoxicating to watch and it blows opponents away. If that intensity and quality can last for nine months, then Liverpool fans and the wider football public will really be in for a season to remember.
Stat of the Day
28 – IT is 28 years since Liverpool last won their opening four league games of a season. It is also 28 years since they were last Champions of England.
Player of the Day
ALEX McCARTHY will be under the spotlight today possibly more so than at any other point in his career when he faces Crystal Palace. The Southampton goalkeeper was called up by England manager Gareth Southgate for the forthcoming matches against Spain and Switzerland as he replaces the injured Nick Pope from the World Cup squad.
McCarthy has only made 44 Premier League appearances, spread across six years and divided between four clubs. He also had eight different loan spells when he was on the books at Reading. Yet while his club career has been a bit stop-start, he is obviously highly regarded in England circles. He was an Under-21 international in 2010, and has twice been in full squads before, in 2013 under Roy Hodgson and then again in 2016 for Sam Allardyce's only match in charge although he never played.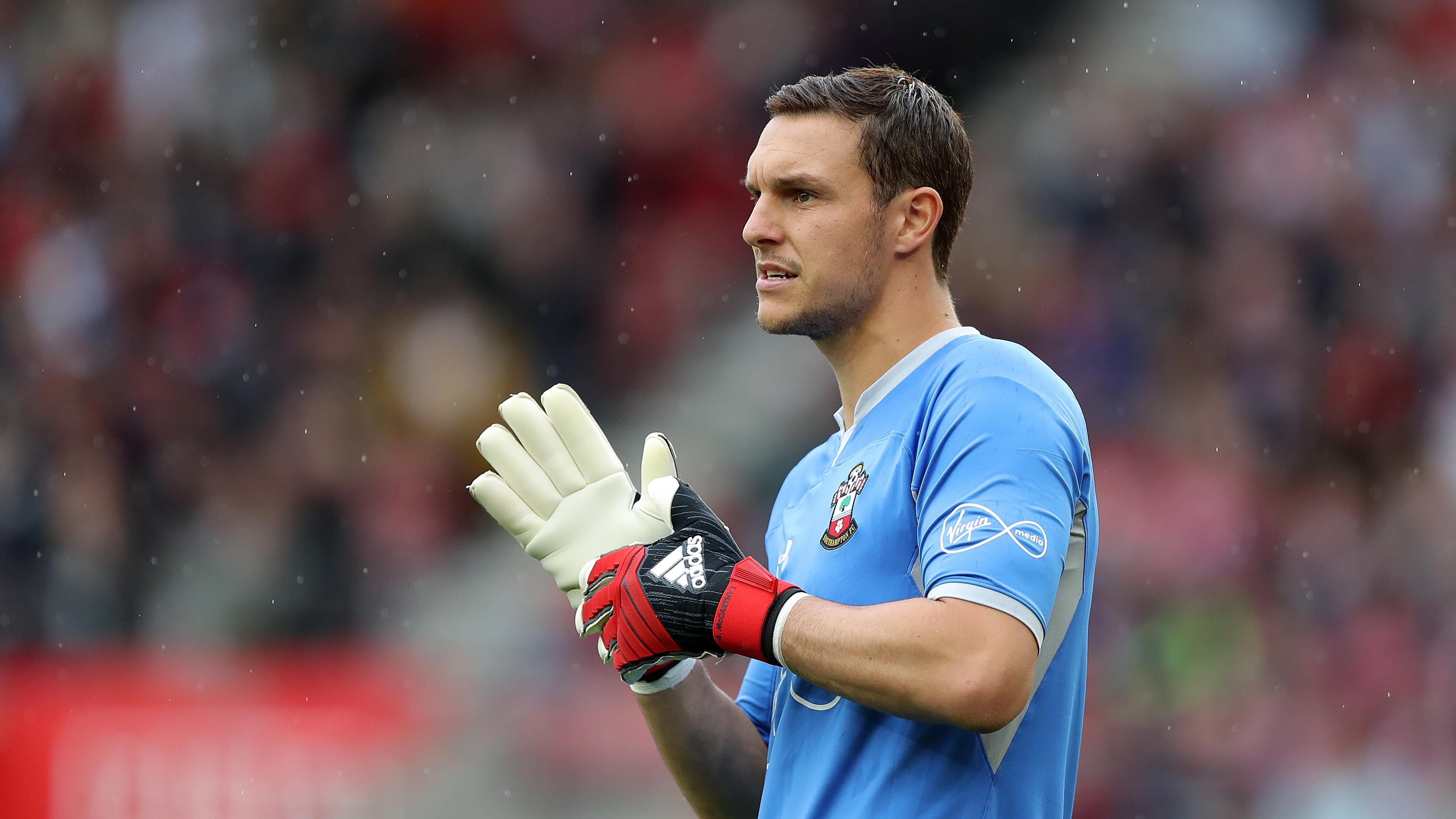 Now 28, it still feels like McCarthy is trying to establish himself as a Premier League first choice, having ousted Fraser Forster at St Mary's last December. But as Southgate admitted the other day, with the paucity of English 'keepers in the top flight, if you are playing regularly, there is a strong chance you will be in the conversation for the national team. That is what has happened with McCarthy and he will be desperate to seize his chance.
Is there any point in finishing seventh?
WATCHING Burnley crash out of the Europa League on Thursday night, the realisation dawned that their European tour was over before the end of the summer holidays. There will be no chance for fans to plan autumnal trips to Milan, Vienna or Salzburg to watch their team on foreign soil in great cities. True, there were six matches in Burnley's return to European football after 51 years, but when they are shoe-horned into six consecutive Thursday nights, it doesn't quite feel the same.
Burnley were rightly lauded for their efforts in finishing seventh. But the new season is barely three matches old and already one of the perks of that has been lost. So the question must be asked, was there any point? Finishing seventh and going into the qualifying rounds of the Europa League is a poisoned chalice for English clubs.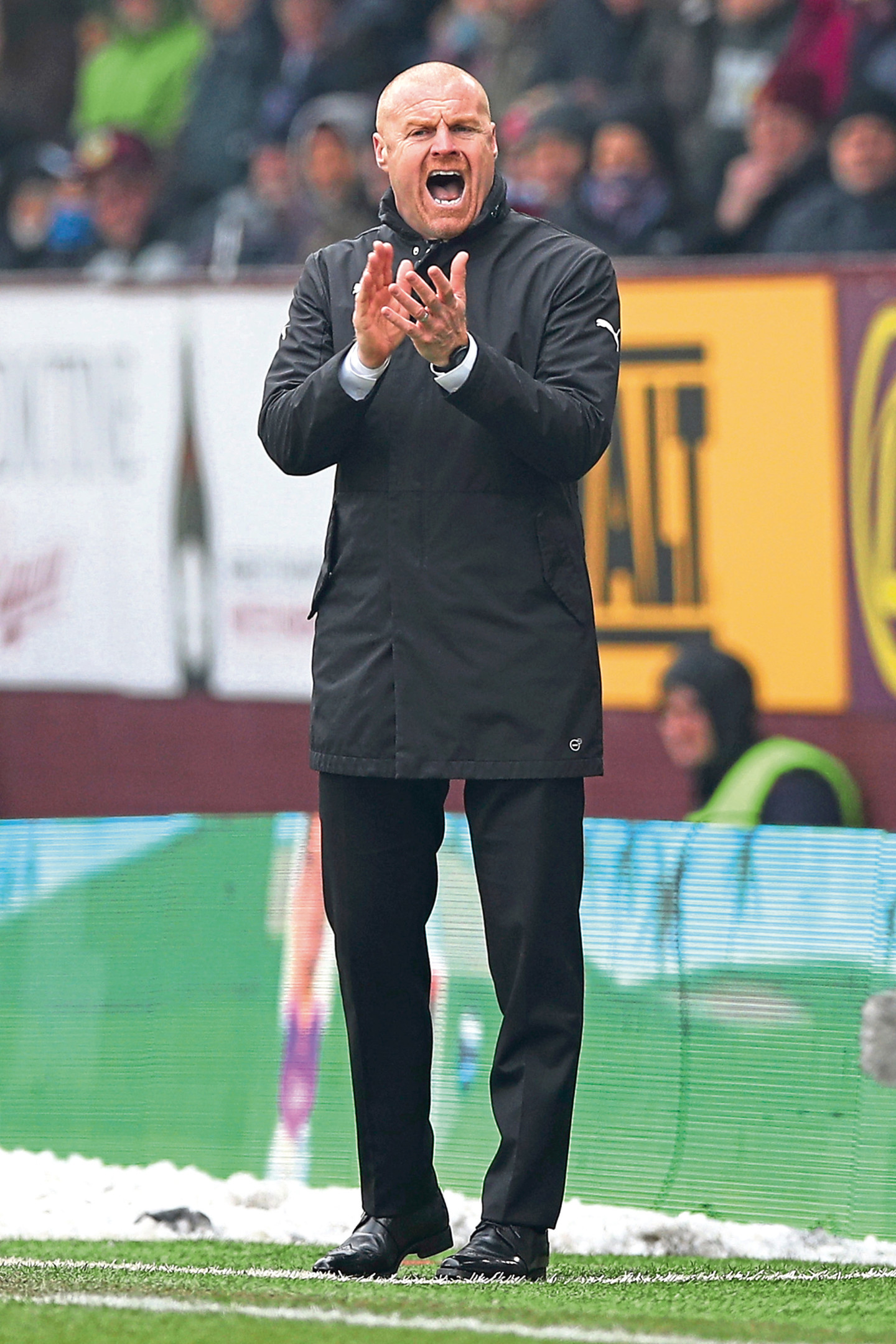 Of the last four teams to finish seventh, Burnley have joined Southampton and West Ham in going out before the group stages. Everton negotiated those rounds last season, but were eliminated from the group stage with a match to spare after a string of humiliating results. As soon as the new season and European football emerges, these clubs are hit with a string of negativity about being in European competition and the pitfalls of playing on a Thursday night. It has become a self-fulfilling prophesy. As soon as Burnley suffered a surprise defeat to Watford a fortnight ago three days after a gruelling extra-time win in Europe, the doom-mongers and nay-sayers were out in force. The season was still in its very infancy, but the warning was there. 'The Europa League is bad!' If English clubs have such fear of the competition, perhaps our third Europa League spot would be better if that place was handed back to UEFA and given to a country who would appreciate it more.
Nine years ago, Fulham played their first Europa League match on 30 July away in Lithuania, but made it all the way to the final the following May, only to lose to Atletico Madrid. They beat Juventus, Shakhtar Donetsk and Hamburg on the way and picked up memories to last a lifetime. Their final Premier League position was 12th – five below the previous season but comfortable enough and one that still included wins over Liverpool and Manchester United. No one will look back on that as the season they finished 12th, it was when Fulham made a European final because football should always be about glory first and foremost.
The seventh place team in Spain has also had to negotiate six successive Europa League Thursdays. They have done that successfully, and without fuss. But then they are Sevilla, the Kings of the Europa League. They have won this competition five times in the last 12 years and their reputation as a club has been built up on the back of this sustained success. You imagine they will prioritise it again this season. It's just a good job they're not playing in the Premier League!
Adam's Saturday scores
Leicester 1 Liverpool 3
Brighton 1 Fulham 1
Chelsea 2 Bournemouth 1
Crystal Palace 2 Southampton 0
Everton 3 Huddersfield 0
West Ham 1 Wolves 2
Manchester City 3 Newcastle 0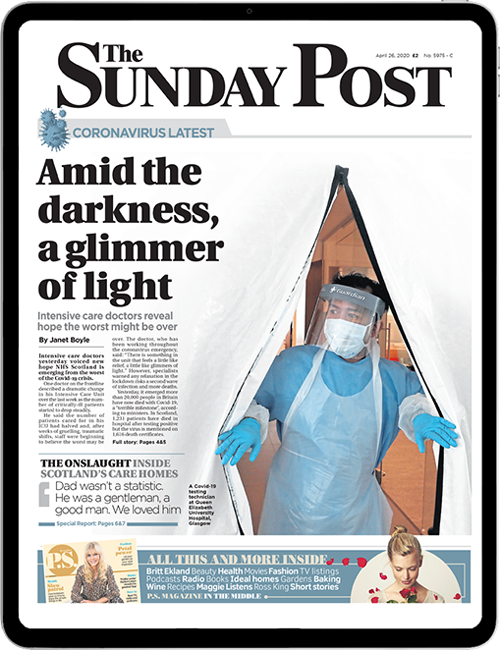 Enjoy the convenience of having The Sunday Post delivered as a digital ePaper straight to your smartphone, tablet or computer.
Subscribe for only £5.49 a month and enjoy all the benefits of the printed paper as a digital replica.
Subscribe