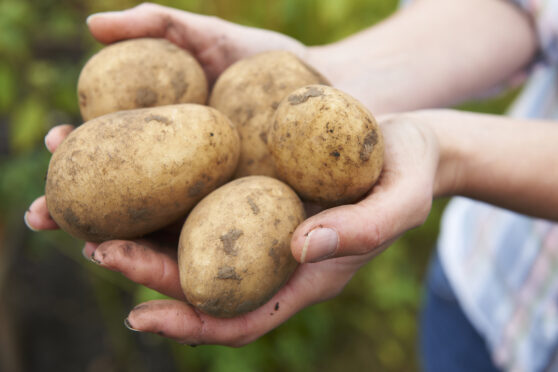 Scotland's potato farmers fear a late blight caused by this year's sodden summer as the impact of climate change imperils their industry.
The disease is highly infectious and can destroy entire crops of potatoes, with warm, wet summers creating the perfect conditions for it to thrive.
Exports of Scotland's seed potatoes – tubers certified disease-free that are grown to be planted rather than eaten – are worth £113 million per year to the economy and account for three-­quarters of the UK's output.
Dr Ingo Hein, a senior research scientist at the institute, said: "It's difficult to say if 2021 will be a particularly bad year. What we can say is that we have blight conditions at the moment. If there are wet and warm conditions that's ideal for the pathogen to get a foothold and affect the plants."
The Hutton Criteria developed by the institute triggers blight warnings for farmers and growers when there have been two consecutive days with a minimum temperature of 10 degrees and at least six hours of relative humidity at 90% or more.
There are several ­warnings in force in north-west Scotland, and the blight season has been prolonged as the first confirmed case this year was as early as May 26. Growers in the south of England are also being hit by the optimum conditions for late blight.
Experts have warned that staving off blight with fungicides is not a long-term solution as climate change is making Scotland and the rest of the UK more likely to experience the hot, humid weather.
Scientists at the James Hutton Institute in Dundee are working to develop blight-­resistant potatoes but the fungus is constantly ­mutating and different strains dominate in different parts of the country.
Dr Hein warned the only answer is to adopt more sustainable farming methods.
He added: "What we see with blight is those that are particularly adapted to certain crops or to the environmental conditions or being more aggressive at certain temperatures, they come to dominate very quickly, but they can also be displaced by new variations. Like Covid, the new variants start dominating.
"As long as we grow the same crops, or the same varieties, they will need protecting."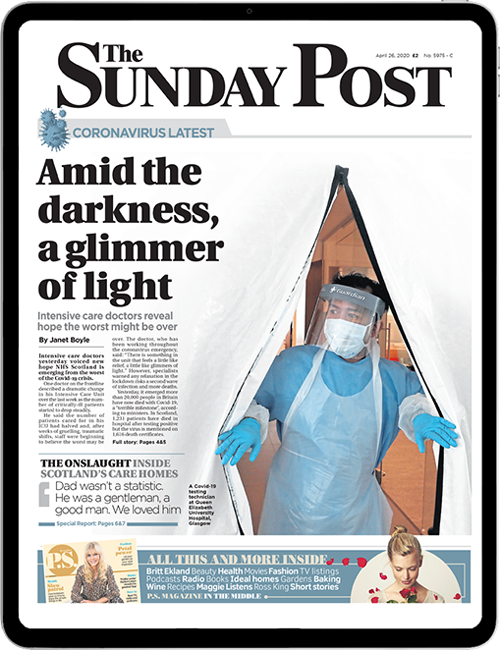 Enjoy the convenience of having The Sunday Post delivered as a digital ePaper straight to your smartphone, tablet or computer.
Subscribe for only £5.49 a month and enjoy all the benefits of the printed paper as a digital replica.
Subscribe