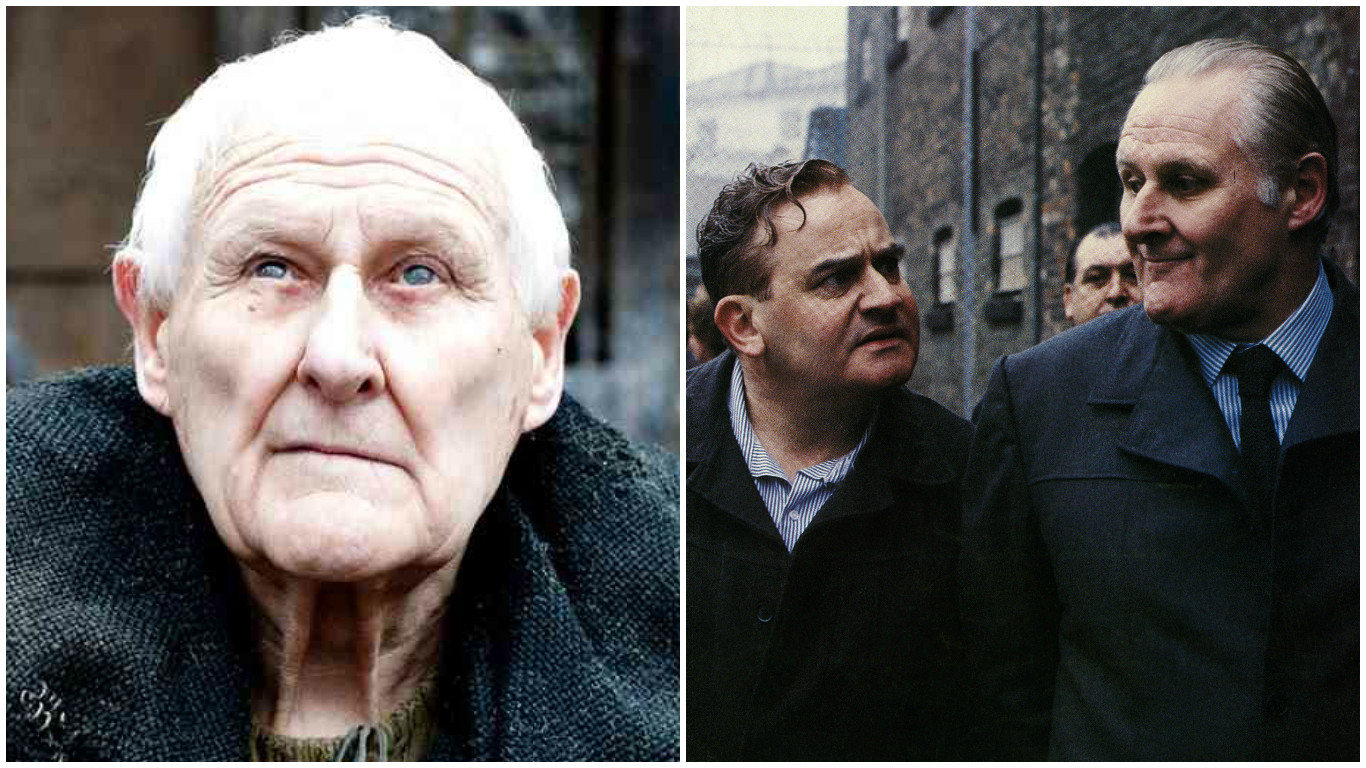 ACTOR Peter Vaughan has died at the age of 93, his agent has announced.
He was best known for his role as Grouty in Porridge and as Maester Aemon in Game of Thrones.
A statement from his agent, Sally Long-Innes, said: "This is to confirm that very sadly Peter Vaughan passed away at approximately 10.30 this morning.
"He died peacefully with his family around him."
Vaughan had a role in Game Of Thrones, which has become the most-talked-about drama in the history of TV.
But he told our sister title The Weekly News earlier this year that he's most recognised in Britain for being Grouty.
That's despite the fact he appeared in just three episodes of a sitcom that first aired 40 years ago.
"I still get people saying: 'Let you out, have they, Grouty?,'" he said.
"I was in just three episodes and, of course, the feature film, so I have to thank the writers Dick Clement and Ian La Frenais for the fact I'm one of the characters people always remember when they talk about Porridge because Grouty is so prominent — even though I'm not there.
"Everybody's frightened to death of him, so they talked about him a lot and so it was a huge character but I didn't have to be there."
But, as Peter admits: "I more or less accidentally turned up in something special.
"I was in a play and they asked me to do Porridge, and it was very nice to be able to do something in the daytime and then go back and do the play at night.
"Had I not been in the play, I wouldn't have done it as there weren't enough episodes to make it financially worthwhile and it would have clashed with more lucrative work.
"But the scripts were brilliant and I loved the part.
"It was an unlikely setting for a sitcom, a bunch of men in prison, but more power to it and I think it's a classic and it will be remembered for a very long time.
"The whole cast, from the lead characters down to the smallest part, was spot-on, absolutely.
"Of course, Ronnie Barker and Richard Beckinsale were superb working together.
"And Fulton Mackay was a great mate of mine, a lovely man and an absolutely-brilliant performance."