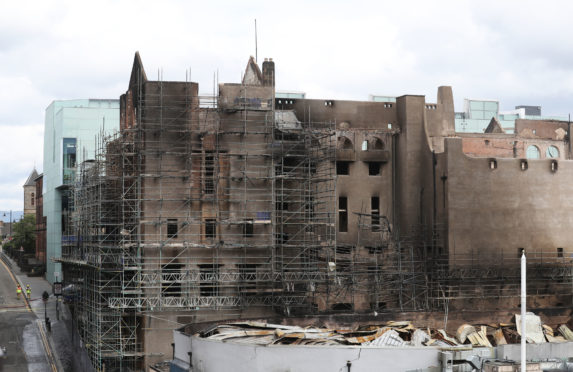 Seventy staff have left Glasgow School of Art in the 12 months since the iconic building suffered a second devastating fire, we can reveal.
Forty staff have resigned since the blaze at the world-famous building, designed by Charles Rennie Mackintosh and known as The Mack, while 30 have been made redundant.
Figures prepared by the art school's human resources department reveal six staff members signed confidentiality agreements while pay-offs have totalled £210,000.
However, it is unclear if the report includes the resignation of the school's director Tom Inns. Senior sources suggest Mr Inns, who earned a salary and pensions package in excess of £180,000 a year, received £250,000 when he left suddenly last year.
The art school and Mr Inns declined to comment on the details of his pay-off.
It is thought he was among the senior members of staff to sign confidentiality agreements before leaving but critics fear that will discourage them from coming forward as investigations continue into risk management at the school before it was destroyed by a second fire in four years last June.
The school said departing staff had not signed non-disclosure agreements (NDAs) and the confidentiality clauses in their settlements would not prevent them giving evidence to official inquiries. Employment lawyers, however, questioned if there was any practical distinction between NDAs and confidentiality clauses.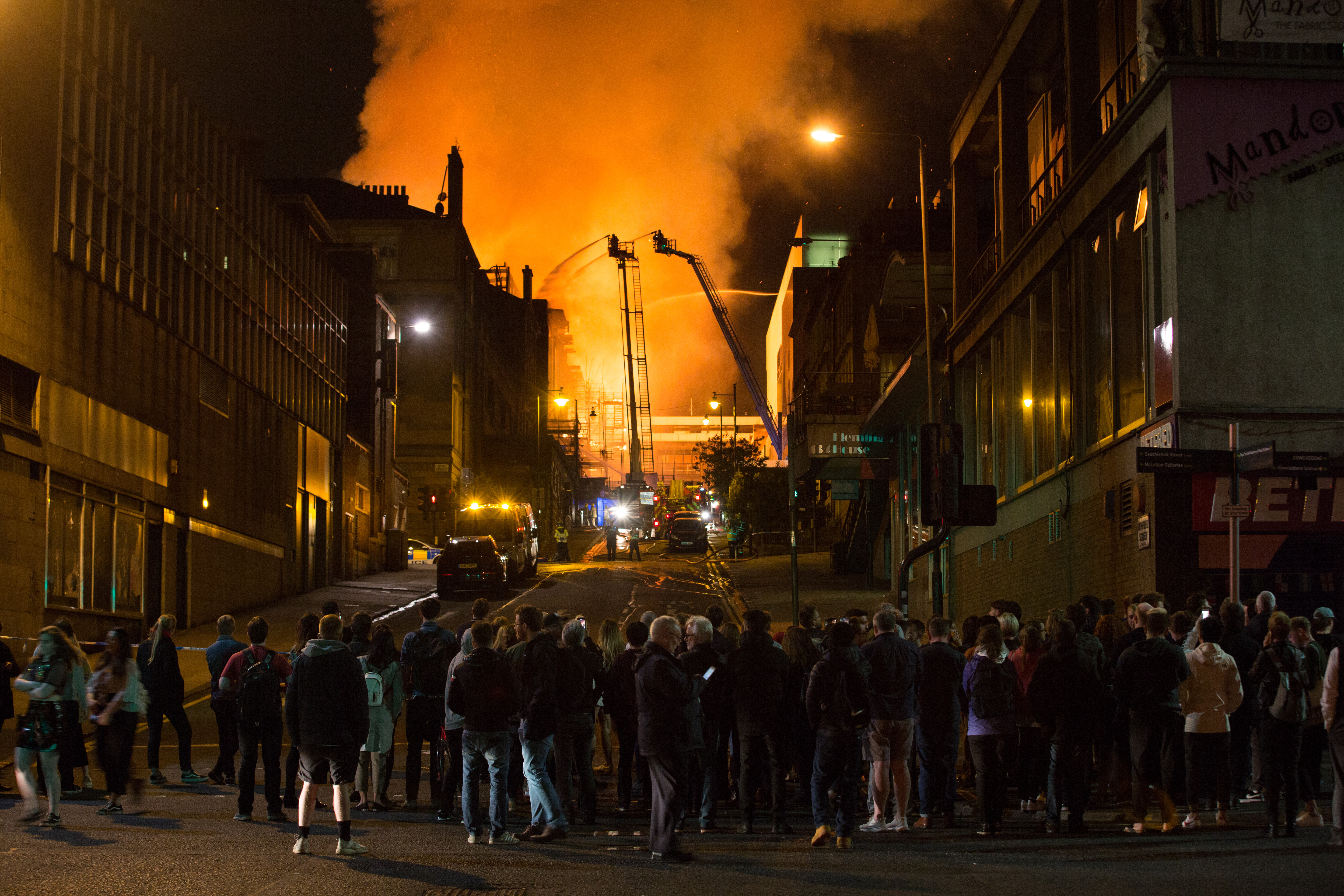 Paul Sweeney, MP for Glasgow North East, said: "This speaks to a culture that is clearly not transparent.
"Coming after the wall of silence that prevailed after the fire, it raises further questions about the suitability of that organisation to continue functioning in the way it does.
"It is yet another indication that something is badly amiss. Light is the best disinfectant and a full independent public inquiry is long overdue."
A former staff member at the school said many colleagues had left because of the management culture, including allegations of bullying and a lack of leadership from the art school board.
They said: "The number of staff who have left is very high. There is a really unstable operating environment there which must raise serious questions about their sustainability as an independent institution if they keep going like this.
"Some of the staff who left had been there for many years. They didn't want to leave but felt they had to. The morale is dreadful. People are just worn down.
"The art school used to have a very strong community feel to it but it is a very fragmented community at the moment, partly because of the changes and uncertainty but also geographically.
"There has been a huge amount of disruption and fragmentation because staff have been decanted and put in different buildings while still being expected to deliver well," they added.
"It has been a difficult time for staff for a number of years and the second fire was probably the last straw for a lot of people.
"I have heard a lot of people talking about a culture of intimidation and bullying. People are scared to speak up. They have been told at meetings that they are not allowed to discuss the fire.
"There was such an outpouring of sympathy and support for the art school after the first fire that they did not want anyone talking about what really happened and apportioning any blame."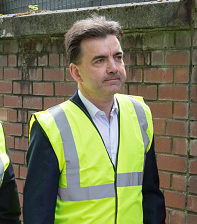 The Charles Rennie Mackintosh-designed building was destroyed for a second time just months before the end of a £35 million refurbishment which was launched after the first major blaze in 2014.
It did not have a sprinkler system while being restored and, it has emerged, was being used by students and guests while the refurbishment work was ongoing.
Last week The Sunday Post revealed Master's Degree students who paid up to £20,000 a year to study there accused the school of forcing them to work in dilapidated buildings and failing to provide tutors.
The former senior staff member said: "People are under pressure to continue delivering a high-quality student experience with a very unstable operating environment, constant changes in leadership and an uncertain estates strategy.
"It has probably been a poorly managed institution for a number of years. A lot of people will say the fire started because there was a malaise around protecting their most value asset, which was the Mack building.
"I don't how they can continue with that level of poor staff experience and poor student experience."
The most high-profile departure from the art school in the past year has been director Tom Inns, who resigned last November. His departure was suddenly announced late on a Friday afternoon after, it is understood, he was asked to stand down by the board.
Appearing before a Holyrood committee last year, board chair Muriel Gray told MSPs that management of the iconic building had been "exemplary".
She said that although she had been "heartbroken" by the fires, she would not have changed any of the decisions about how the building was run.
But the culture committee said it was not satisfied with the board's guardianship of the building and that there were "not sufficient measures taken to protect the building from fire".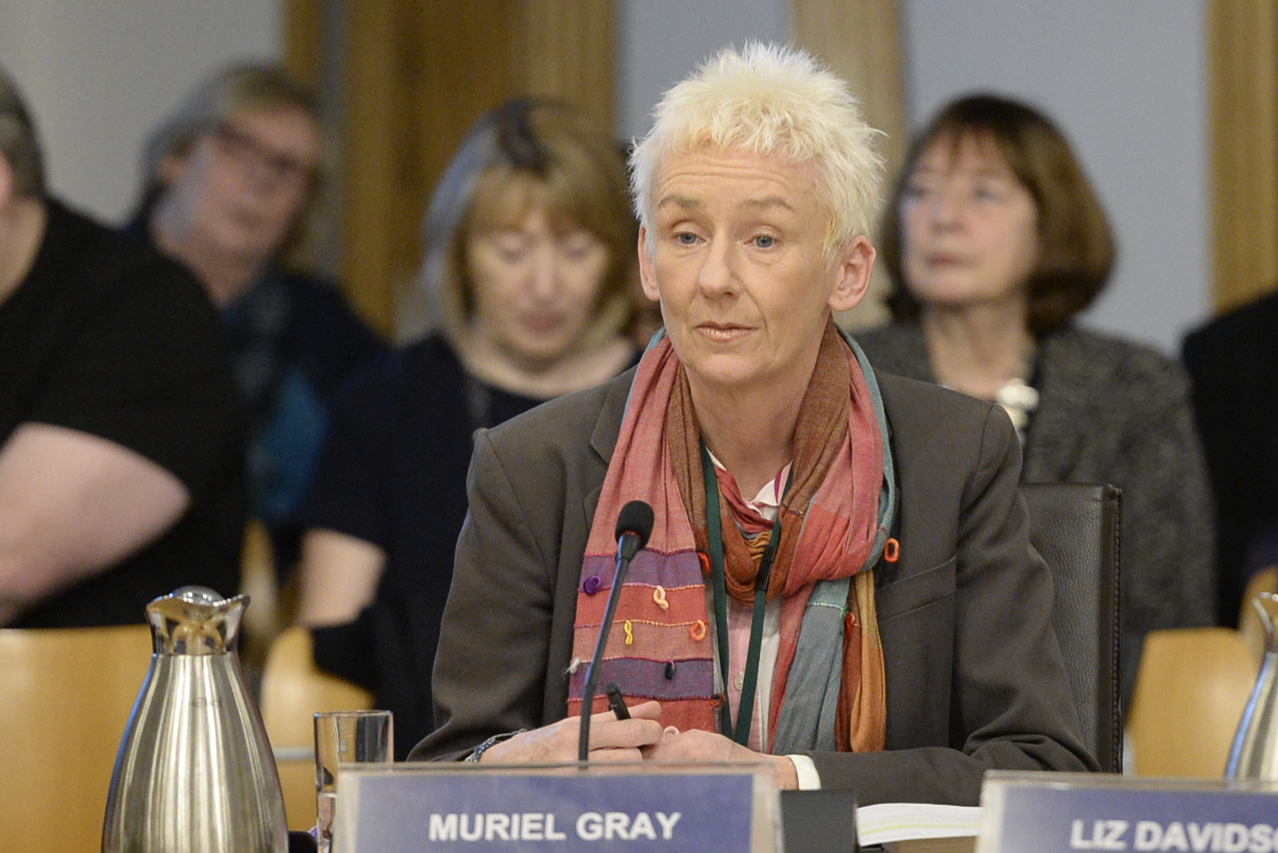 Ms Gray has since stood down from the board temporarily for family reasons.
Mr Inns' five years in charge spanned the two devastating fires at the building.
His annual package was £186,000 made up of a £160,000 salary and £26,000 in pension contributions.
He declined to comment when approached on Friday.
"I am not in a position to discuss this," he said.
In addition to 40 resignations, the figures obtained by The Sunday Post also show that another 30 staff have been made redundant since June last year, including some who have come to the end of fixed-term contracts.
Glasgow School of Art said it could not comment on individual staff, but added: "Our staff turnover is comparable with the higher education sector.
"As with most organisations, standard confidentiality clauses do feature in formal settlement agreements, but these do not prevent either the GSA or individuals from providing information to relevant authorities."
A report by Scottish Fire and Rescue Service on the cause and origin of the second fire is expected within weeks.
---
Timeline
May, 2014
Fire rips through the iconic Charles Rennie Mackintosh building, started by gases from a canister of expanding foam used in a student project
June, 2014
A £20 million public appeal to restore the building is launched with the backing of Brad Pitt and Dr Who star Peter Capaldi
June, 2016
Kier Construction is awarded the £25 million contract for the restoration of the building, with the work to be completed by February, 2019
June, 2018
A second and even more devastating fire engulfs the Mackintosh building, spreading to the nearby 02 ABC music venue
November, 2018
Art school board chair Muriel Gray tells MSPs probing second blaze that she has "no regrets" and would not have done anything differently, despite the two fires
September, 2019
A long-awaited report by Scottish Fire and Rescue Service is expected to explain the cause of the fire and why it was so damaging
---
Gagged: 999 bully claims remain secret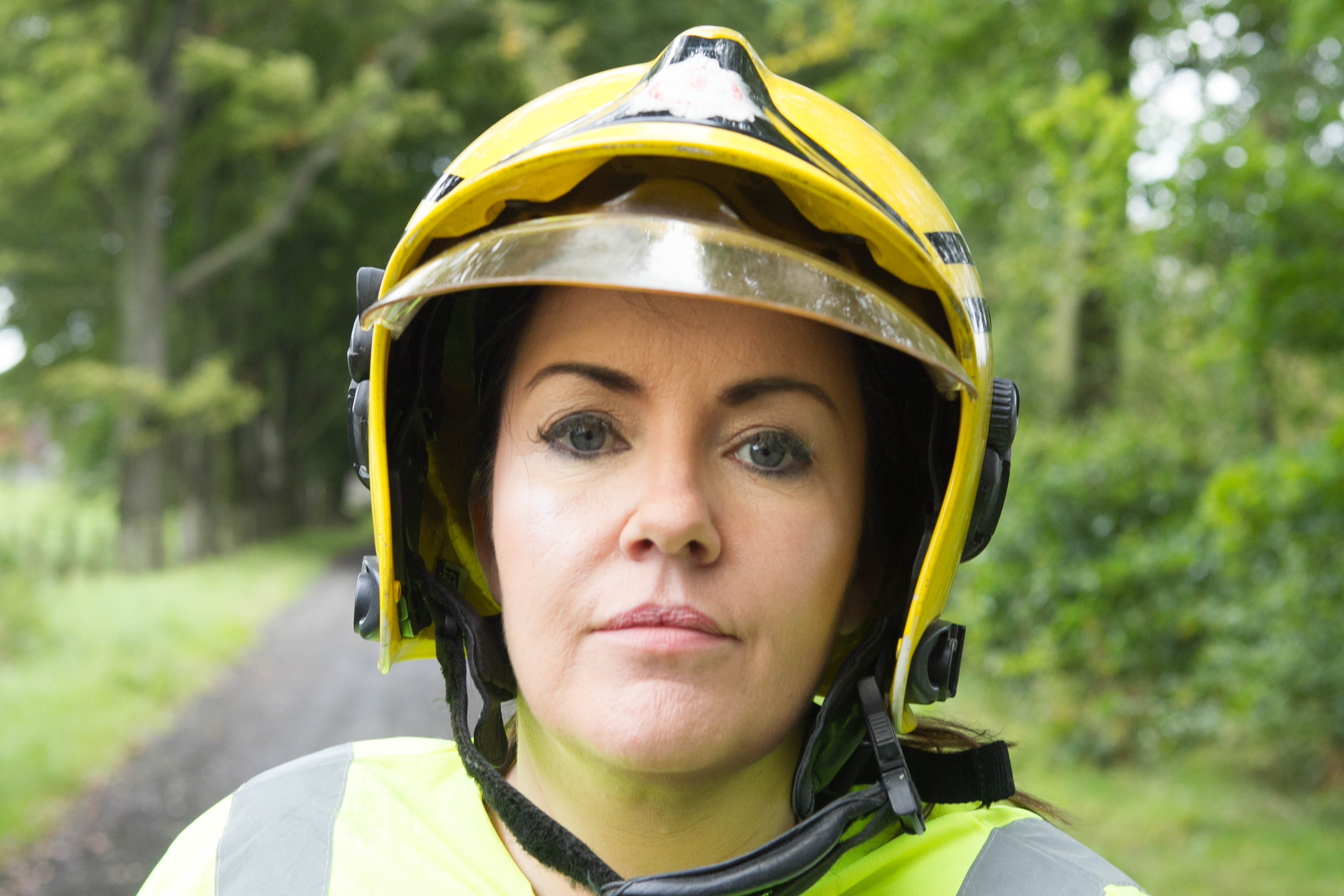 by Gordon Blackstock
A former firefighter, once named one of the country's best trainees, has settled her claim against the Scottish Fire and Rescue Service.
It is understood Lynn Bell dropped her bullying and discrimination case against Scottish Fire and Rescue Service (SFRS) after an out-of-court settlement including a controversial secrecy agreement.
She would be the latest public services worker bound by non-disclosure agreements and the use of NDAs has been increasingly questioned.
Last week, it emerged Police Scotland spent almost £900,000 on pay-offs to staff making discrimination claims over the past six years. They all had to sign NDAs.
Ms Bell – Strathclyde Fire Service's Trainee of the Year in 2011 – who went on to become a crew manager at Cumbernauld fire station in Lanarkshire, had claimed bosses failed to act to protect her when she complained of being bullied.
The mother-of-three, who now heads up a charity that works with vulnerable adults and children, quit her crew manager job in 2018.
The employment tribunal was settled out-of-court and is believed to have seen the SFRS give Ms Bell a five-figure sum.
NDAs, also known as gagging orders, have become increasingly controversial in recent years.
A probe into the SFRS shows they have used NDAs on former members of staff four time since 2016.
But the fire service has refused to say how much money it has paid out as part of the settlements.
The organisation said it would not reveal the total as it was considered "personal data".
The body said: "It is important that our employees have confidence in our processes and that their personal data shall not be disclosed other than in connection with the purposes for which it was intended.
"It is essential that our employees/former employees can be assured that the information they provide is treated appropriately so that their trust and confidence in SFRS is not undermined."
Last month it was revealed the UK Government is to crack down on the use of workplace gagging clauses to cover up allegations of harassment, discrimination and assault.
---
Lawyer: Staff must be able to speak out
Controversial non-disclosure agreements should never be used to prevent staff members revealing alleged failures in their organisation, according to a leading employment lawyer.
Hayley Johnson, employment lawyer at Slater and Gordon solicitors in Edinburgh, said: "A non-disclosure agreement, or 'gagging clause' as they are also known, is a confidentiality clause, usually added within a contract.
"A common example is a clause in a settlement agreement between an employer and an employee.
"They often cover sensitive commercial information, preventing staff using trade secrets after they leave, but can also cover the circumstances leading up to a termination of employment, including details of any compensation payment and the terms of the settlement agreement.
"These work hand-in-hand to protect both the employer and the employee.
"However, issues arise when employees are forced into signing NDAs in a bid to prevent them speaking out about certain conduct or illegal behaviour, essentially gagging them from seeking help from other services, like the police, reporting to their regulator or even speaking about events to their loved ones.
"They have come under the spotlight more recently as big names have been accused of using them to cover up sexual harassment or abuse, which has highlighted the need for the government to look closely at robustly regulating their use.
"Employers should implement a system whereby any allegations are routinely investigated and anonymously recorded so there is less risk of harassment of all kinds being swept under the carpet."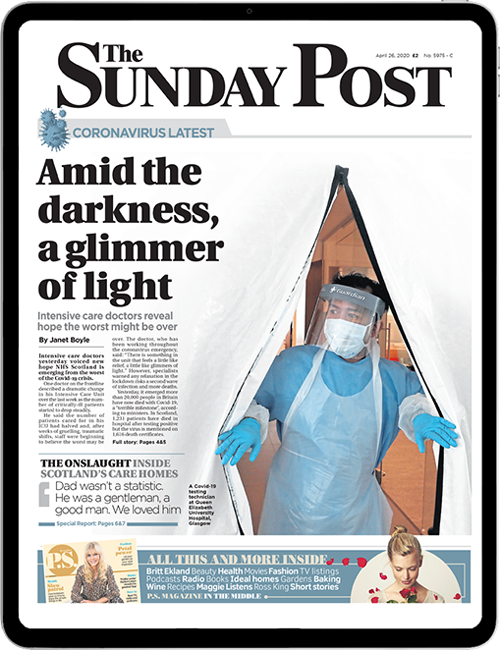 Enjoy the convenience of having The Sunday Post delivered as a digital ePaper straight to your smartphone, tablet or computer.
Subscribe for only £5.49 a month and enjoy all the benefits of the printed paper as a digital replica.
Subscribe