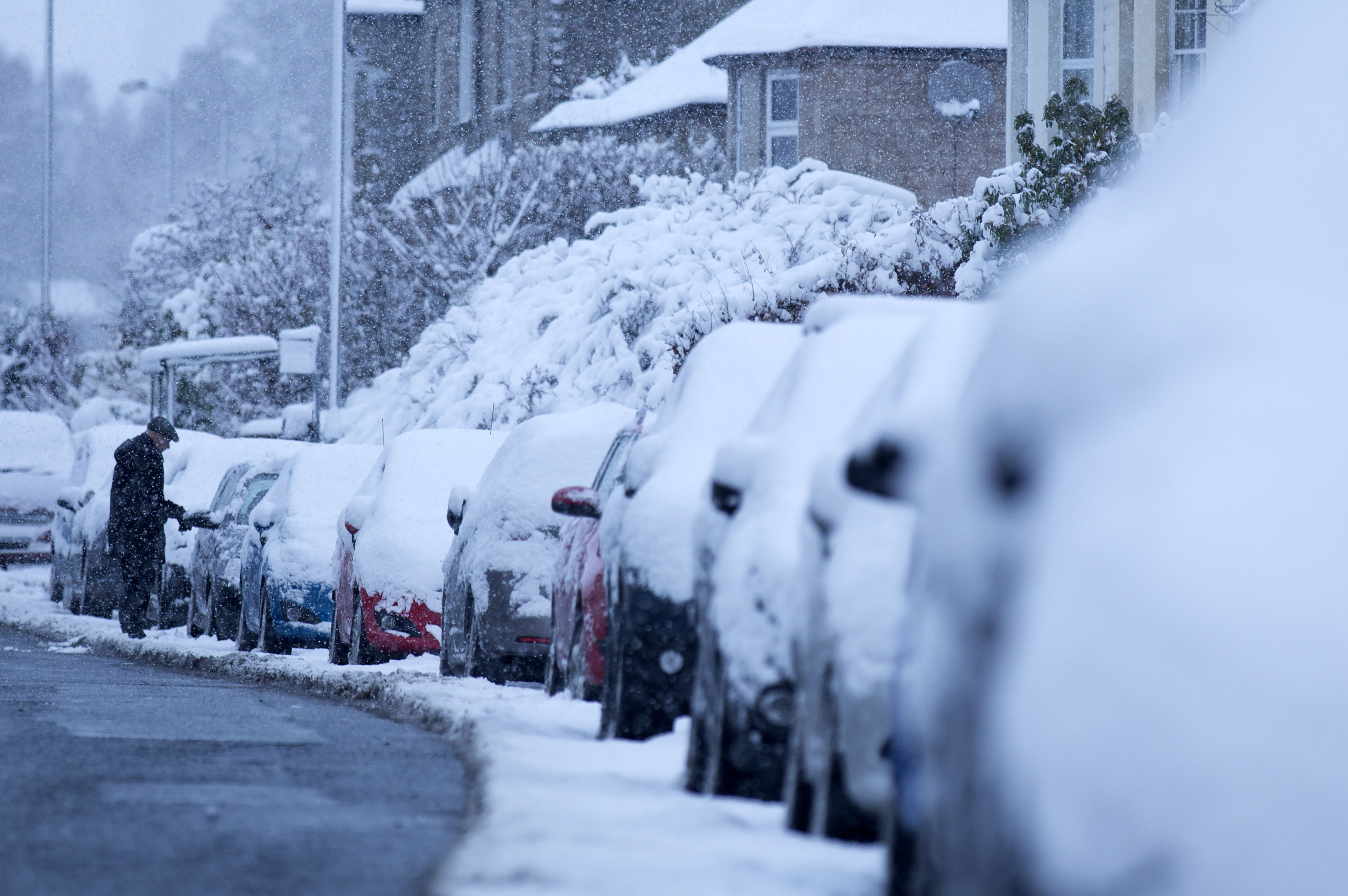 POLICE SCOTLAND have urged drivers to be prepared for wintry conditions and to avoid all non-essential journeys in areas affected by The Met Office's Amber weather warning.
The Amber weather warning is in place for southern Scotland between 9pm tonight (Wednesday) through to 5am tomorrow.
The warning comes on top of the current Yellow 'Be Aware' warning for snow and ice.
Superintendent Graeme Galloway from Police Scotland said: "The issue of another Amber Warning for our area means that once again resources are likely to be at full stretch tonight trying to keep our roads open.
"An Amber Warning carries the advice of Be Prepared, and as such  I would ask members of the travelling public to first of all ask themselves the question about the necessity of their journey, and if they do need to travel, then please be prepared.
"Carry an emergency kit, which should include, a torch and spare batteries, warm clothing and blankets, a pair of boots, first aid kit, food and a warm drink, and make sure that mobile phones are fully charged.  I would also urge people travelling through our region to check ahead with weather forecasts and also to check ahead if their proposed travel route is clear.
"The Met Office weather warning system is designed to alert the public to forthcoming weather events and I would ask that the public pay heed to these warnings, so they are not caught out."
Last night, drivers were left stranded on the M74 motorway for hours after heavy snowfall.
Humza Yousaf apologises after motorists stranded on M74 due to heavy snow
Superintendent Galloway added: "Even with a full scale response with snow ploughs and gritters on primary routes throughout the region, the main A74(M) did come to a standstill and many miles of standing traffic were delayed on both the north and southbound carriageways.
"A number of other primary routes were also blocked by snow.  Resources from the Moffat Mountain Rescue Team were deployed throughout the night to check on the welfare of those caught up in the standing traffic, however no serious incidents were reported."
Scotland's transport minister Humza Yousaf told MSPs at Holyrood that following the new Met Office amber warning for Wednesday evening, Police Scotland were upgrading their travel warning from stage three to a stage four.
"That in practice means that all travel should be avoided on those parts of the trunk road affected by the amber warning, namely south and south-west Scotland for the duration of the amber warning," he said.
Mr Yousaf said 162 gritters had been patrolling the roads network on Tuesday evening but had faced "extremely challenging weather that we actually haven't seen in Scotland for a number of years".
He said: "We will certainly do everything in our power, coordinating with our partners, Police Scotland primarily but of course with local authorities and others, to ensure we have the resources in strategic locations but we are facing, on top of the amber warning, wider yellow warnings in terms of snow and ice right across the country.
"So we are going to be tested undoubtedly to our limit and that's why I believe Police Scotland have taken the decision that they have to raise the travel advice warning."
He appealed to drivers to heed the warning and avoid all travel on affected roads.