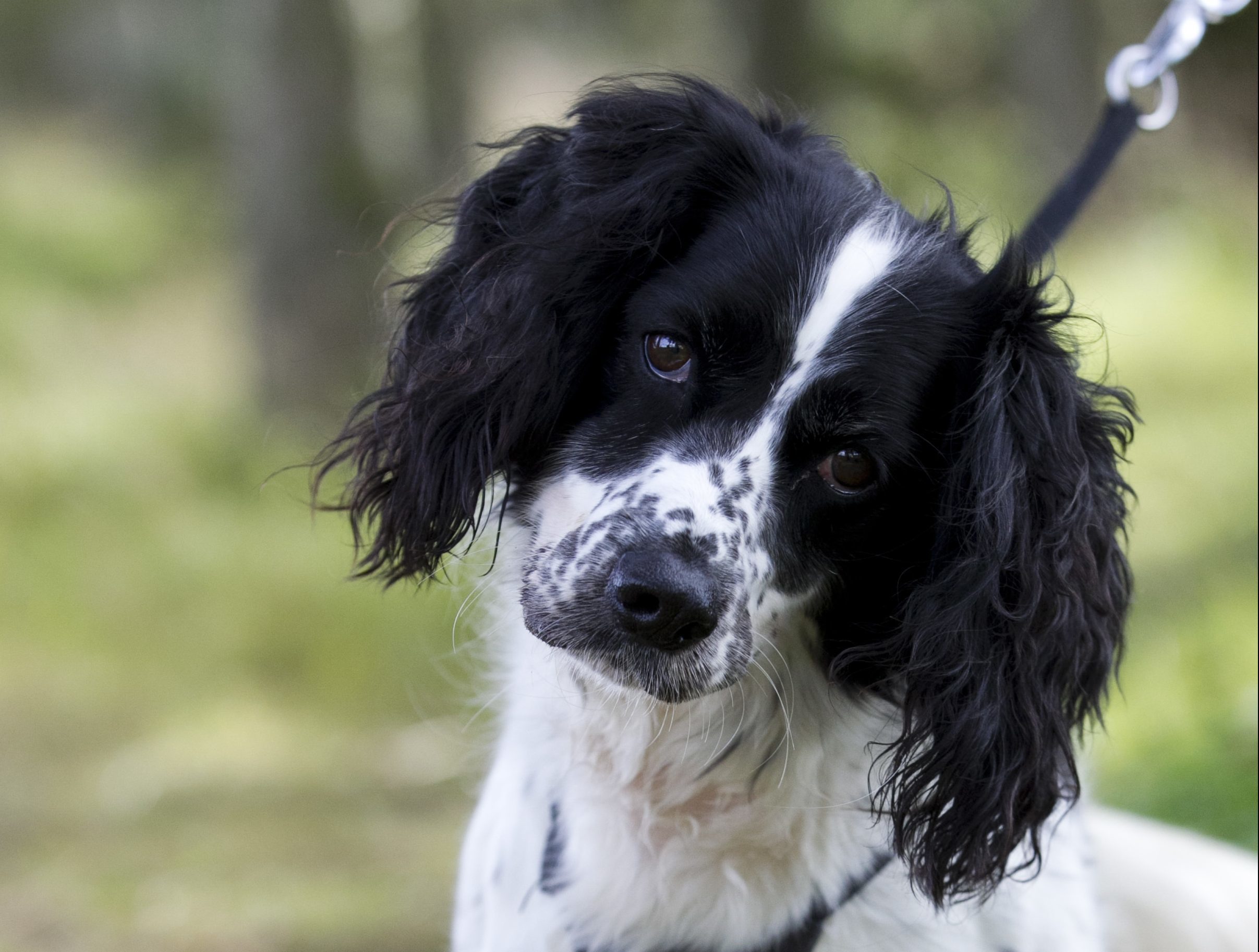 SHE is the lovable little dog poisoned by her attention-seeking owner.
And, now, after five years living at a rescue centre, Florence the springer spaniel is looking for a new owner.
The six-year-old dog has the unenviable record of spending more time in the Scottish SPCA's care than any other dog in the history of the charity.
She had to stay nearly 1800 days at the charity's Edinburgh centre in Balerno while the criminal prosecution of her former owner for cruelty dragged on.
Florence was first taken into care by the Scottish SPCA in 2013 when a criminal investigation was launched into owner, Georgina Bretman, who had been poisoning her pet dog.
The 28-year-old former veterinary nurse injected her pet with insulin, causing Florence to collapse and suffer convulsions and seizures before taking her to the vets' practice where she worked for treatment in a bizarre attempt to get attention.
On Friday, Bretman was ordered to carry out 140 hours of unpaid work and banned from owning a dog for two years.
Despite being charged, Bretman resisted repeated attempts to sign Florence over to the Scottish SPCA for good so they could find her a new home.
But now the case has ended, the search to find the pet her 'forever home' is now on. Scottish SPCA Chief Superintendent Mike Flynn said: "It's heartbreaking when dogs like Florence lose out on a massive chunk of their life due to on-going court cases.
"She was only two when she arrived into our care and now four years and 10 months later she's finally able to be rehomed.
"Florence was part of an on-going court case which meant we couldn't rehome her until her previous owner was sentenced.
"She is our longest staying resident and we hope she won't stay in our care much longer."
It's not the first time the charity has had to look after dogs caught up in criminal cases.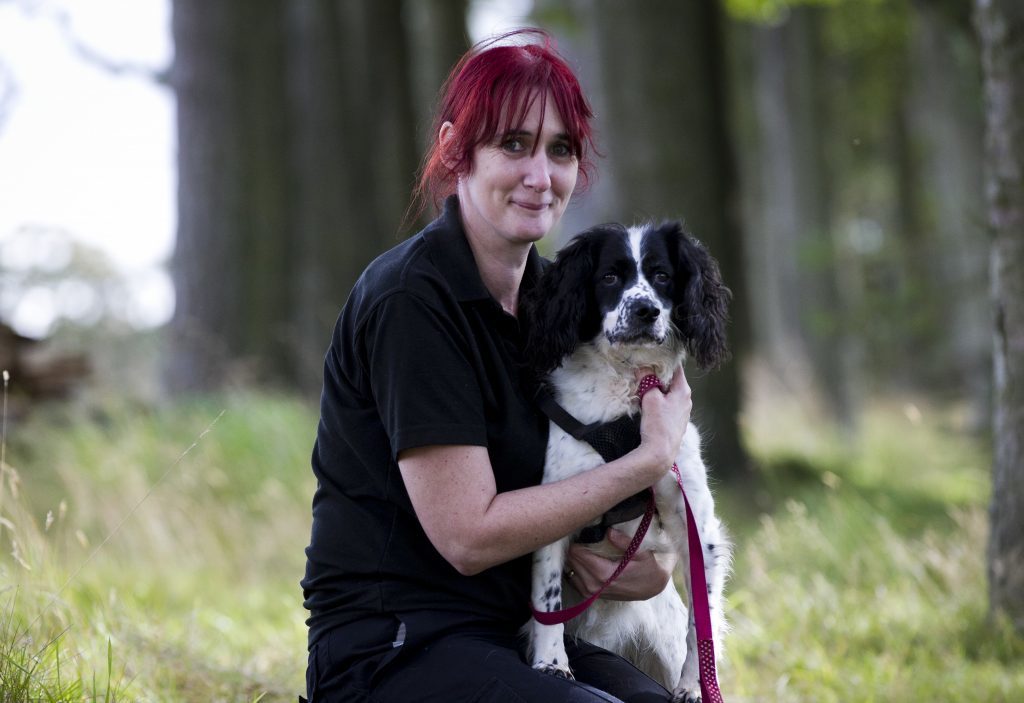 Last month, we told how the charity was considering suing cruel puppy trader Christopher Gorman for some of the £375,000 it had to shell out to look after dogs they confiscated from him in a series of raids during 2015 and 2016.
Scottish SPCA looks to sue cruel puppy trader over £375,000 cost of saving animals he mistreated
The 45 designer dogs he had at his plush Airdrie home suffered from a variety of health problems, some even had to be put down.
But despite his inability to look after them properly, Gorman also refused to sign over the dogs for rehoming until his conviction.
John Robins, of the Animal Concern Advice Line, said the court system should speed up its prosecution of animal cruelty cases in instances where dogs have been confiscated.
He said: "These aren't stolen televisions but animals that feel things.
"Kennels are only meant to be a temporary measure not a lasting home."
The latest annual accounts for Scottish SPCA said: "Our inspectors have become more successful and the Procurator Fiscal has taken more prosecutions forward and consequently we have had to accommodate more temporary refuge dogs.
"These are animals that have been confiscated from owners pending trial that have not been signed over to the society and therefore cannot be rehomed.
"We now have significant amounts of TR dogs throughout the year which can't be rehomed."
The Crown Office said: "The Crown Office and Procurator Fiscal Service aims to commence criminal proceedings as soon as it's practicable where an animal has been retained.
"Where a reporting agency decides to keep possession of an animal whose retention is not required by the Crown for evidential purposes, it is open to the agency to apply to the courts for an order that the animal should be sold or dealt with in another manner."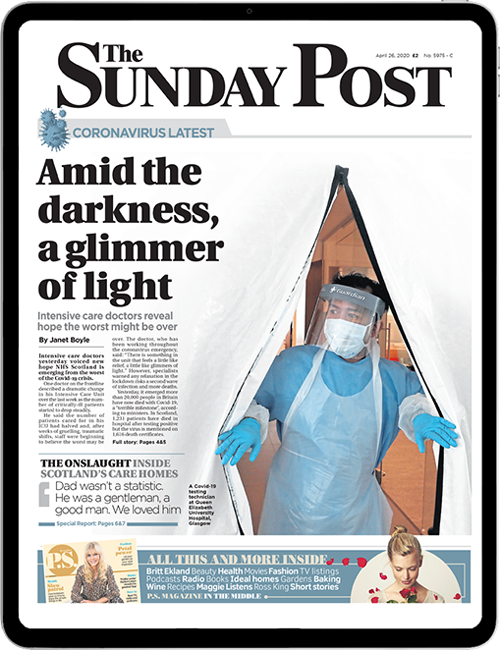 Enjoy the convenience of having The Sunday Post delivered as a digital ePaper straight to your smartphone, tablet or computer.
Subscribe for only £5.49 a month and enjoy all the benefits of the printed paper as a digital replica.
Subscribe