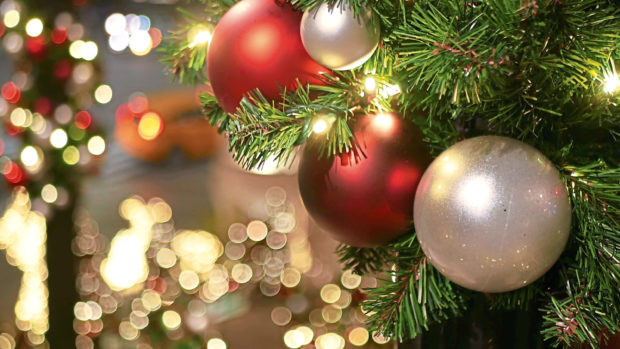 Real Christmas trees have been all the rage this year. But in an age of deforestation one author and cook is focused on recycling, reusing and even feasting on our festive firs.
Here Julia Georgallis tells Sally McDonald the Honest Truth about How To Eat Your Christmas Tree…
---
Why did you write this book?
I've been running the How To Eat Your Christmas Tree project since winter 2015. It started as a supper club that I ran each December until January. Over the years, I had created so many different Christmas tree-inspired dishes and I wanted to collate them in some way to share the best ones with others.
Where did the research take you?
When I started the book, I thought I would publish a simple set of fun, festive recipes, but in the end, it has become a kind of Christmas-tree-eating compendium. The book isn't just about cooking with trees, but explores what they mean to us culturally, how important they are to the planet and why and how it might be a good idea to rethink Christmas traditions in the face of climate catastrophe.
What was your most surprising or shocking find?
Flavour-wise, it always surprises me that pine does not taste like car air freshener! And that pine, fir and spruce have different flavour profiles, even though they are essentially cousins. But in terms of statistics, I was floored by the way we consume trees each year and the damage this is causing. I'm not saying that forgoing a Christmas tree would singlehandedly save the planet – there is a lot more we need to do than that, but if we stopped harvesting Christmas and let them grow, then each year's global harvest would capture almost the same amount of CO² released by the entire aviation industry per year!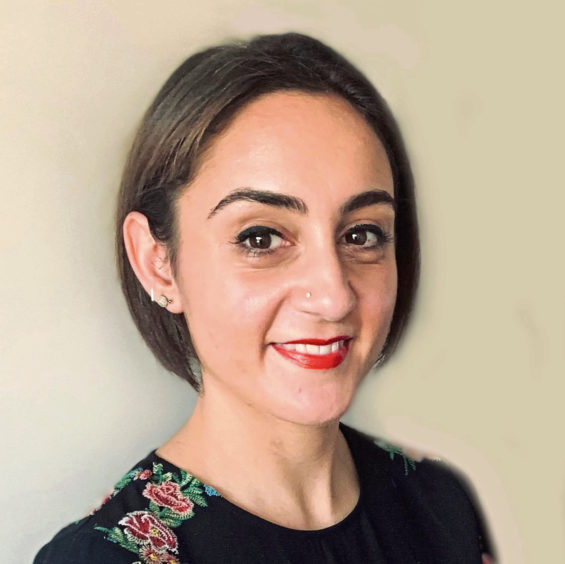 When were pine trees first used for nutrition?
There isn't any way of knowing how long people have been eating Christmas trees for – but I am certain they have been foraged for their buds, nuts, needles and bark for as long as we have been living alongside them.
Are all pines and firs suitable for cooking?
Pine, fir and spruce are all edible – however, if you are going to eat them, make sure that, just like any other crop, you are eating well farmed trees that haven't been sprayed with lots pesticides. If you are thinking about eating your actual Christmas tree, bear in mind that some are coated with harmful chemicals to keep them looking fresh for longer. It's also important to note that other types of conifers are poisonous – like yew trees for example, so make sure you stick to pine, fir and spruce!
What are the best parts of the Christmas tree and why?
I've used the needles like herbs in quite a few recipes in this book for infusing and flavouring. Some types of conifers also produce nuts – like pine nuts (people always seem to forget that pine nuts come from Christmas trees). In the spring, I also love to see pine, fir and spruce buds growing – they are bright green and appear on the tips of the tree branches and are they are absolutely delicious.
Are any parts dangerous and to be avoided?
As long as you don't eat a yew tree, you should be fine. The needles however, are sharp and should be treated a little bit like fish bones – with caution! The bark also doesn't taste particularly nice so perhaps only eat that if you are lost in the forest and a bit desperate!
What would you want readers to take from this book?
The most important thing about this book is that I want people to have fun with it. That is what Christmas is about, after all; a holiday for us all to let loose and take stock of things at the end of each year. But in having fun, can we also be innovative and rethink habits that perhaps don't serve us any more and might make us more connected to the natural world around us.
---
How To Eat Your Christmas Tree: Delicious Innovative Recipes For Cooking With Trees, by Julia Georgallis is published by Hardie Grant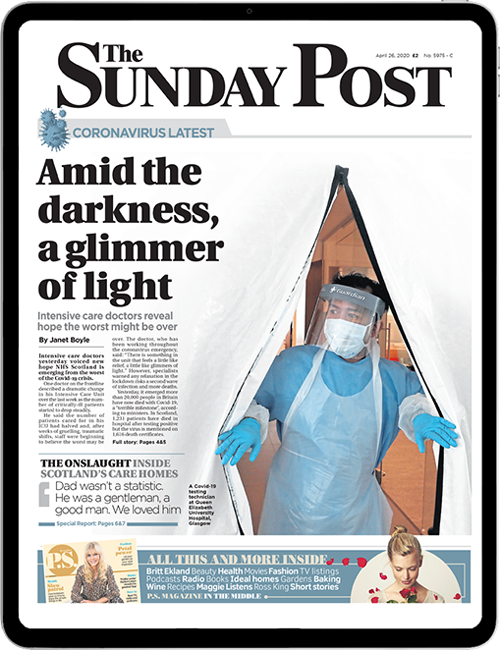 Enjoy the convenience of having The Sunday Post delivered as a digital ePaper straight to your smartphone, tablet or computer.
Subscribe for only £5.49 a month and enjoy all the benefits of the printed paper as a digital replica.
Subscribe