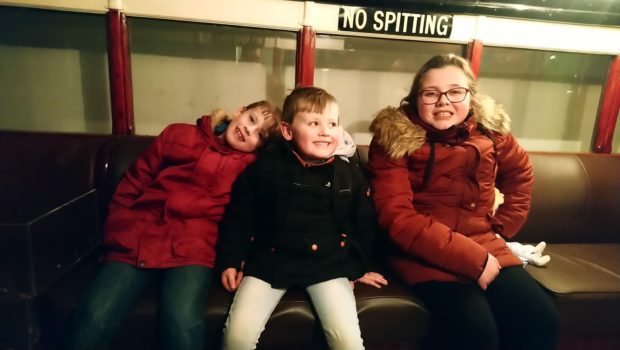 The grandmother of three ­children killed in a house fire has spoken of her grief and said the family still does not know how the blaze began.
Julia Daley, 81, told how her "heart is broken" for her daughter Julie, who almost lost her life in the blaze that claimed her three grandchildren, Fiona, 12, Alexander James, 8, and Philip, 5.
The grandmother, who says her daughter is struggling to accept her children are gone, was speaking before their funeral on Thursday. Julia said: "Tomorrow should have been Philip's sixth birthday. Instead of giving him his Spider-Man toys, the books he wanted and the special Paw Patrol cake he asked for, we will be preparing to attend his funeral.
"I've unwrapped his presents and can't stop looking at them, ­knowing how much fun he would have had playing with them. I couldn't bear putting them away in a cupboard where they will never be played with, so I've decided to give them to a children's charity along with some of the beautiful dolls his sister Fiona left here."
The family is reeling from the loss of the children who died at their family home in Renfrew Road, Paisley, two weeks ago after fire ripped through their first-floor cottage flat.
The children's father, Alex Gibson, 41, had left the family home minutes before the blaze started just before 9pm that Friday to pick up some messages at the garage shop nearby. Julia Daley said: "We still don't know everything that happened that night but, from what Julie and the police have told us, it seems everything ­happened very quickly.
"Julie was cuddling Philip on her knee in the living room when Alexander came in and said his ­bedroom was on fire. She told Alexander to get out of the house and she ran to get Fiona who was in her bedroom next to her brother's.
"Julie couldn't waken Fiona up, and I know she called Alex on his phone to tell him what was happening."
The mum of three desperately tried to get to Philip. Julia said: "My daughter said she tried to get back into the living room, but the smoke was really bad. We think she must have collapsed because she can't remember much else."
Alex Gibson arrived back at the house within moments but it is understood the fire was in progress. The children died at the scene but Julie was rushed to hospital where she fought for her life. Julia said: "When I saw Julie at the ­ hospital, she was still asking about her babies and where Alexander was. I'm convinced she thought they had managed to get out safely.
"Julia was found unconscious in the stairwell, and it sounds from everything we've heard that none of them were able to get out of the front door. It haunts me whether that door was locked and they were trapped inside."
Julia said she was "utterly ­devastated" for her daughter, who worked as a care assistant at the Royal Alexandra Hospital in Paisley, where she fought for her life after being rescued from the burning flat. The ­grandmother said: "She was a wonderful mum and loved her children so much. I couldn't even comfort her when I saw her in hospital because the doctors insisted on a special screen being put up to stop any possible infection.
"Julie's voice was badly affected by the fire and, although she escaped without burns, the doctors told me she was critically ill and they were deeply concerned about her. She's out of hospital now, but she's still in shock. I don't think she can take it all in."
Julia and Julie's sister Lynn, 44, were told of the tragedy just before midnight on the night it happened. Lynn said: "Uniformed and plain clothes officers came to the house.
"They did their best to explain, but said there was no easy way to tell us that the three children were all dead and Julie was fighting for her life in hospital. We keep going round it all in our heads, but for now we just must do our best to get through the children's funeral and be there to do whatever we can to support my sister."
Julia said: "We love Julie so much and know she must be feeling lost. Her children were her world."
Friends, neighbours and staff at the Paisley hospital where Julie, 39, worked for the past 12 years, have raised about £25,000 to help the devastated mum.
Julia said: "We still have so many unanswered questions. We've been told there were no burn marks on the children so believe they must have been overcome by the smoke.
"I hope in time we will find out what happened, but our only focus right now is being here for Julie and getting through the children's funeral.
"The firefighters tried everything they could to save the children, and its thanks to them that Julie is still with us. We can never thank them enough for their bravery or the doctors and hospital staff for all they did for us."
Three days after the fatal blaze, Police Scotland said the fire was not being treated as suspicious. Chief Inspector Rhona Fraser, area commander for Paisley, said: "My thoughts are with the family and the effect this has had on them and the local community. Officers remain at the address while inquiries continue. This is standard procedure and a report has been submitted to the Procurator Fiscal."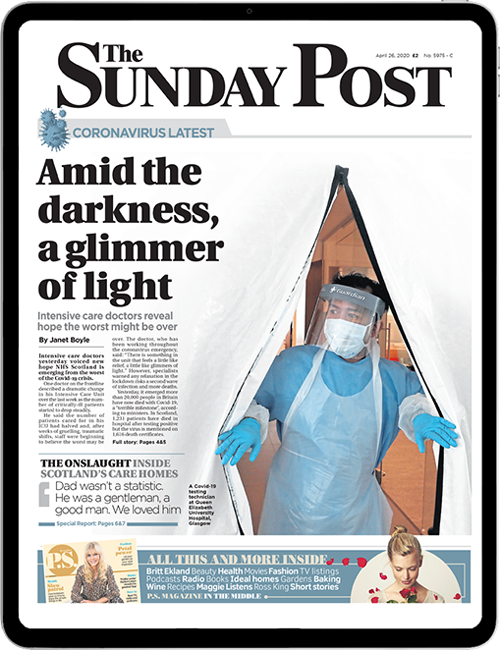 Enjoy the convenience of having The Sunday Post delivered as a digital ePaper straight to your smartphone, tablet or computer.
Subscribe for only £5.49 a month and enjoy all the benefits of the printed paper as a digital replica.
Subscribe