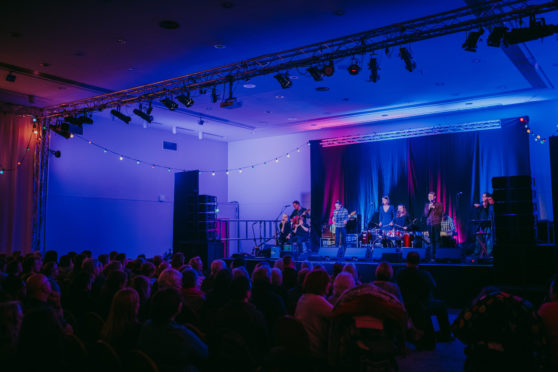 Scots musician Phil Campbell was overjoyed to get involved with inclusive rock band The Fridays.
The former vocalist with The Temperance Movement will appear alongside the group at a show for Celtic Connections next Saturday.
He's been helping them pull together sing-along classics and premiere some new material of their own at the Glasgow Royal Concert Hall show.
"It's been a lovely thing to be asked into," he says. "Among the group we've got Shannon and Matthew at the front who are the singers. Shannon has a brilliant voice and Matthew can sing anything.
"Gerard plays the keyboard and he can play by ear. Whatever notes you play he'll play it back to you and he can play in tune with whatever's going on and pick out the melody.
"There's a drummer as well, Adam. All of these guys are blind or partially blind. Adam has a physical disability and his left arm isn't so great, but he plays the drums well and in time which is the main thing!"
The band is part of the musicALL charity, which provides access to high-quality music opportunities for people with disabilities.
The special Celtic Connections gig will see The Fridays perform their lively repertoire of well known favourites, alongside compositions created for Celtic Connections 2019 with Scottish singer songwriter Findlay Napier.
Phil became a part of the project through The Lonesome Fire's drummer Scott McKay, who plays keyboard with The Fridays and helps to lead them.
"He is very good with them, and at pushing them. That's what's made the band so good, he deals with folk just like a normal band," Phil says.
"It's wonderful and very freeing for an egotistical, self-centred person like myself to be in that situation. I'm impressed with all the leaders that are there who'll turn their hand to anything, I've learned an awful lot about how to help people.
"I'm there in a musical capacity to help write a song and get that going, but that's just a tiny part of what I've been doing. It's a lovely, special situation to be in."
Phil has been helping the group write their own music to put on their set list alongside the likes of Happy by Pharrell Williams and Daft Punk's Get Lucky.
On the songwriting process this time around, Phil says: "We all spoke about what bothers them, what makes them happy, what makes them annoyed and all the stuff was noted down. That's where the lyrics came from.
"The song we wrote was all about getting away from yourself, and stopping worrying about your problems. It hits you quite hard.
"I love watching them and being involved. For the most part I'm just singing along with all the songs they do. It's been great."
Phil, who has already been a part of Celtic Connections with performances at the Roaming Roots Revue's Bruce Springsteen tribute nights, is delighted that The Fridays have been asked to be a part of the festival.
"It's integral to have things like this at Celtic Connections because it's a good showcase for what it is. It needs help, investment and support to continue.
"These kind of things that happen in and around Glasgow, whether it's The Fridays going in and out of old folks homes or singing at Central Station, it all costs.
"Stuff gets shut down and forgotten about all the time in favour of other stuff that's not so much in need. Celtic Connections attracts a lot of people and they should see that this sort of thing's happening in Glasgow."
He added: "There are talented people all over the place, and these guys are talented just like I am, and Scott is and the band are.
"They have musical ability but usually in their situation they don't have the chance to express that and musicALL has ensured that they do.
"They're great. The best thing about it is that you really enjoy it and feel very happy as you're watching it. That's the spirit of it. They all really enjoy it and you can tell."
Phil announced his departure from The Temperance Movement last week, and would love to spend more time with the charity among other projects.
He says: "I'd love to have more of a permanent relationship with musicALL, I like being in a band and providing music for them. I hope I can do that more.
"This and other projects in Glasgow is what I'm focusing on. I've been trying to base a lot of my music work in Glasgow where I live.
"I have ambitions still within commercial music but I do some teaching, tutoring, voice coaching as well. It helps to become a better musician, a better person and give a wee bit of something back ."
---
Phil Campbell joins The Fridays at Glasgow Royal Concert Hall's New Auditorium at 2pm on Saturday, 1st February for Celtic Connections 2020. Tickets: https://www.celticconnections.com/event/4/musicall-the-fridays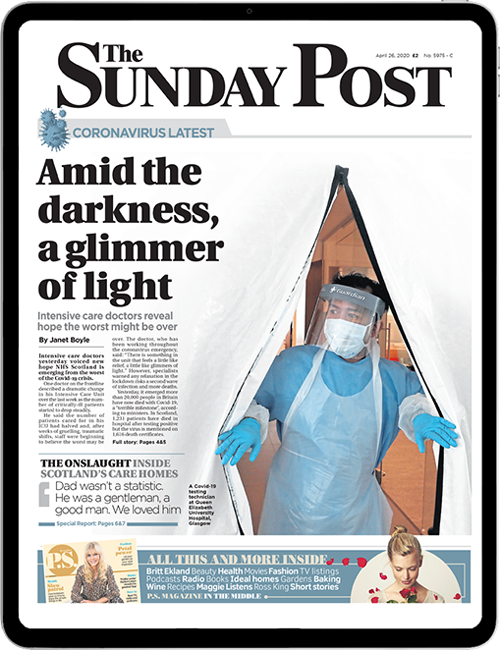 Enjoy the convenience of having The Sunday Post delivered as a digital ePaper straight to your smartphone, tablet or computer.
Subscribe for only £5.49 a month and enjoy all the benefits of the printed paper as a digital replica.
Subscribe