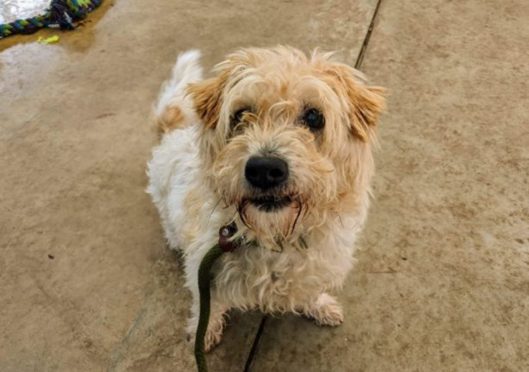 Scruffy is a lovely little terrier with a lot of character! He is quite an independent lad who keeps himself entertained, although does find the odd scratch too irresistible to pass up.
He is a typical terrier who can be quite stubborn at times, but also has a very loveable nature. Scruffy has a lot of energy to burn and absolutely loves his toys, he would quite happily chase after them and play all day if he could.
The Scottish SPCA feel Scruffy would be best suited to a home with no young children and any children should be aged twelve and over.
He could possibly be re-homed with another dog pending a successful introduction at the centre.
If you think you could give Scruffy the home he needs, contact the Lanarkshire Scottish SPCA centre on 03000 999 999.