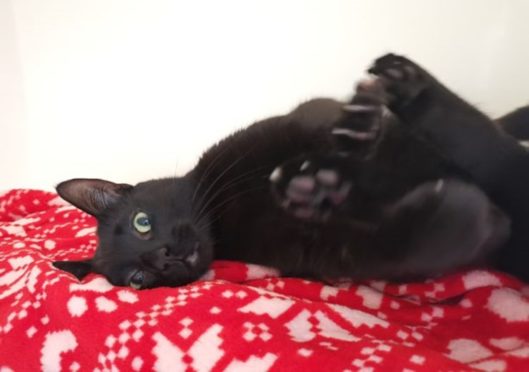 Olly came back to the Scottish SPCA after not settling in his new home.
He needs an understanding owner who will stick by him when he inevitably goes through his adjustment period when re-homed.
This little lad has so much love to give! He adores people and loves a snuggle. He settled back into cattery life well and the Scottish SPCA feels he responds well to routine, so anyone looking to re-home him will need to keep things consistent.
Although he is a friendly chap he is extremely nervous, so the Scottish SPCA feel a quiet home with no children or other pets would give him the ideal environment to develop a bond with his new owner.
If you can give Olly a home then please phone the Scottish SPCA centre in Aberdeenshire on 03000 999 999.