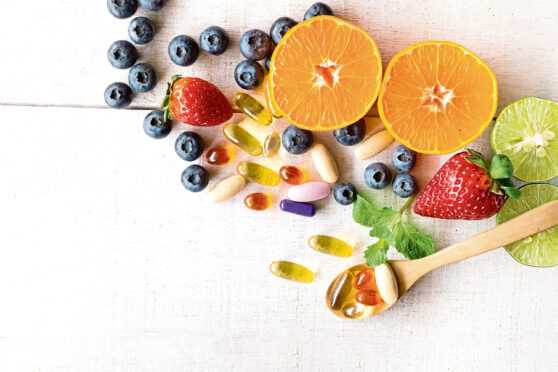 From soft capsules to tiny tablets and pebble-sized pills, it's estimated we spend £500 million a year on dietary supplements, and increasingly we're willing to spend even more to make our vitamins and minerals "personalised".
Just like the growing trend for bespoke perfumes and skincare – part of so-called "me-centred" marketing – there has been a boom in wellness companies offering supplements tailored to an individual's diet and lifestyle concerns.
The global personalised retail nutrition and wellness market has been valued at £1.4 billion.
Searching for "personalised vitamin subscription" brings up more than 12 million results on Google, with companies such as Vitl, Nourished and Vitamin Buddy offering everything from eco-friendly tablets to 3D-printed gummy sweets. And while each offers something unique, the basic premise is the same; users fill in a questionnaire on diet, nutrition, sleep routine, exercise and health goals, before the algorithm offers a personalised selection of vitamins and minerals, delivered to your door every month.
Subscriptions range from £5 per box to upwards of £50, and promise to improve energy levels, hair strength and even stress and anxiety – but can a short quiz of around 20 questions really diagnose any holes in your nutrition? Food science and nutrition specialist Signe Svanfeldt says the quality of the results will depend on the quality of the questions.
"An online quiz can indicate nutritional recommendations, although the results are highly dependent on the quality of the quiz," she explained. "You can provide general recommendations regarding micronutrient needs, though it can be challenging to determine specific needs without access to nutritional status of the type determined by a blood sample analysis. A quiz will not determine if you are deficient in some nutrients nor if levels are in an adequate range."
One benefit offered by personalised subscriptions is having all the extra nutrition you may need in just one or two pills, rather than having to buy several bottles. Multivitamins include some commonly recognised names – vitamin D and omega-3 for example – but also cover more specific needs, such as biotin and Vitamin K1.
Caitlin Carr, a registered dietitian, prescribes supplements to her patients but, like Svanfeldt, warns that, without a blood test or in-person physical assessment, any recommendations from brands may not be accurate.
She explained: "For a healthy, active adult with access to a variety of foods, vitamin and mineral supplementation is not necessary. However, for individuals with chronic conditions, allergies and intolerances or strong dietary preferences, I would encourage supplementation – but only for the nutrients they would be at-risk of depleting.
"Any self-examination used to inform a supplement provider won't include a blood draw, so there is no strong system for reassessment, efficacy evaluation or follow-up. How do you know if anything has changed? If something has, is it the supplement or a placebo?
"For individuals looking to supplement their diet with vitamins and minerals, it's safe to assume health is valuable to them, so it may be helpful to look at what other healthy habits could have the same benefits as supplement."
When food or supplements enter the body, the digestive system extracts the vitamins and minerals required, with anything not needed then stored or excreted. However, that's not to say that we can simply take as many supplements as we like – doing so, according to Carr, could do more harm than good.
She said: "When it comes to certain vitamins and minerals, the idea that 'if some is good then more is better' is not true, and can actually be dangerous. It's important to consult a medical professional if you are concerned about your nutrition."
Svanfeldt agrees and advises that any warning signs of nutrient deficiency (commonly fatigue, dizziness, nausea or weakness) should prompt a visit to your GP rather than simply opting for supplements.
"Eating a varied and balanced diet in line with your energy requirements will, in most cases, provide enough nutrients, both macro and micro," explained the nutritionist, who works with health app, Lifesum. "Although if you exclude certain food groups, or have heavy menstruations, you might be in need of nutritional supplements.
"For example, people living in northern Europe can struggle to get enough vitamin D during the dark winter months as the majority of vitamin D come from sunlight. However, before starting to take supplements it's important to talk to your doctor."
One of the reasons for the popularity of personalised vitamins is the fact that most companies say their pills and capsules don't include ingredients like bulking agents, and are often suitable for gluten-free and vegan diets.
So, is it worth the money? Nutritionist Lily Chapman says we should consider the source and dosage before price.
"It's important to ensure the supplement is safe to use and is of high quality," explained the nutritionist for fitness programme, P3RFORM. "Check the label to see if the supplement has been examined by a reliable source such as the US Pharmacopeia or NSF International – if not, you may risk contamination, counterfeit supplements, or an ingredients list that does not contain everything that is inside.
"All vitamins and minerals have a recommended daily intake for 'optimal consumption', and a safe upper limit – if you consume more then there may be a chance of negative side effects. So, do your research before purchasing to ensure you are consuming the recommended doses."
Whether you opt for a bottle of multi-vitamins from a health food store or order a more expensive, tailored subscription, the experts agree, it's vital to do your research in advance.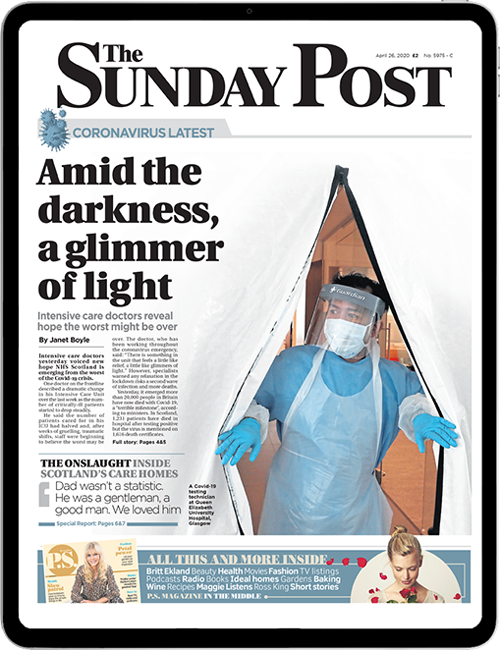 Enjoy the convenience of having The Sunday Post delivered as a digital ePaper straight to your smartphone, tablet or computer.
Subscribe for only £5.49 a month and enjoy all the benefits of the printed paper as a digital replica.
Subscribe