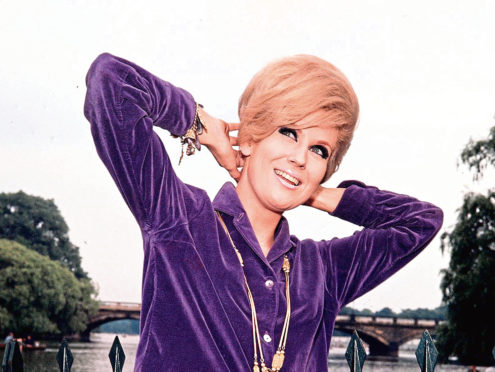 In 1965, Dusty Springfield's attention had been drawn to an Italian song.
She'd first heard Io Che Non Vivo (Senza Te) at a song festival in San Remo and, within a year and with English lyrics by Simon Napier-Bell, her future manager and her pal Vicki Wickham, Dusty made it her own.
By then, it had the title You Don't Have To Say You Love Me, and it rocketed to the top of the charts here, and No 4 in the United States.
When people say all you heard on radios back then was wall-to-wall Beatles, ignore them. All you heard for quite a chunk of 1966 was Dusty Springfield.
Napier-Bell, a man who knew a thing or two about star quality, described Dusty's vocal performance by comparing her favourably with singing legends of every type.
"There, standing on the staircase at Philips studio, singing into the stairwell, Dusty gave her greatest-ever performance," he recalled.
"Perfection from first breath to last, as great as anything by Aretha Franklin or Sinatra or Pavarotti."
The rest of the world, it seemed, was just as mad about Dusty Springfield as he was.
Little By Little, Goin' Back and All I See Is You would bring another trio of hits that year, and in the autumn her fame grew larger still with a six-part music and chat show on the Beeb.
The first series of Dusty saw such special guest stars as funny men Dudley Moore and Woody Allen. Peter Cook, Moore's future sidekick in the notorious Peter & Clive Live recordings, would also make an appearance on one show.
Clearly, Dusty also had a special sense of humour.
Her backing singers on the show were pretty top-class, too. One was Lesley Duncan, who would have a fantastic singing career in her own right.
Lesley, born in Stockton-on-Tees and a few years younger than Dusty, was also a gifted songwriter with Elton John among those who recorded her songs.
Dusty would return the TV favour, singing back-up to Lesley on her own recordings.
Lesley would co-write songs with Scott Walker and you can hear her singing on the studio recording of Jesus Christ Superstar.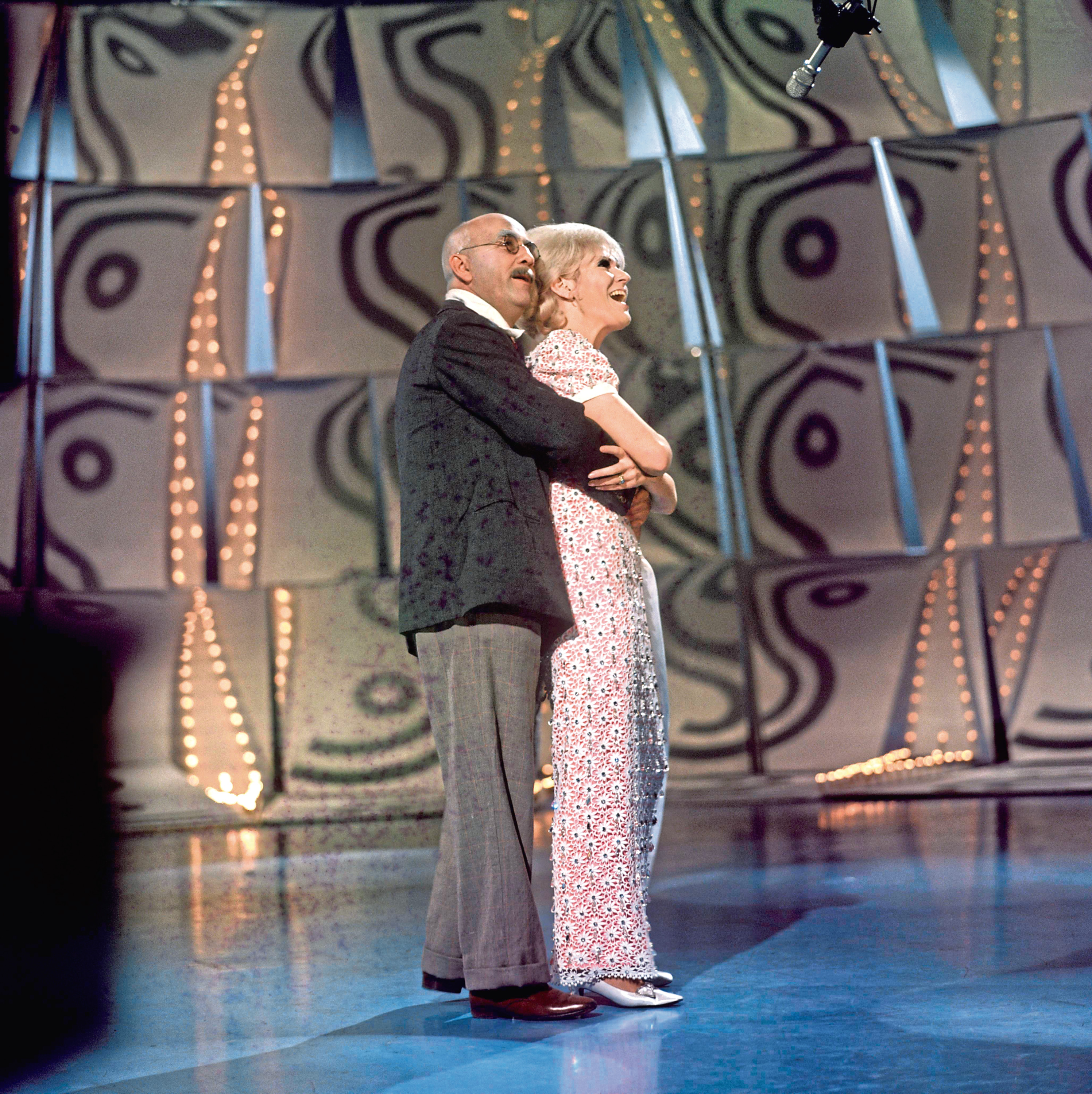 The finest example of her incredible voice, however, is to be found on one of the best-selling albums of all time, Pink Floyd's Dark Side Of The Moon.
The fact a woman of her singing calibre was content to sing backing vocals to Dusty says a lot.
The Dusty series went down a storm, leading to a second series in 1967 that would feature Warren Mitchell of Alf Garnett fame, Jose Feliciano the Puerto Rican guitarist extraordinaire, Tom Jones and Mel Torme, a genuine jazz superstar.
Another of her amazing backing vocalists was Madeline Bell, whose powerful voice you have heard on everything from Brooke Bond teabag adverts to The Stones' You Can't Always Get What You Want and Elton John's Honky Chateau album.
Again, only too happy to be that good and sing back-up to the formidable Dusty voice.
When Dusty did her own backing vocals for pals, she enjoyed the fun part of it as much as the hard work.
It was also around this busy time that Dusty became Gladys Thong, the daft pseudonym she used when recording backing vocals for friends such as Kiki Dee and Elton.
If her next mega-hit was recorded for a very silly film, the song itself was seriously sexy, and The Look Of Love would be another important landmark in Dusty's career.
She had recorded the Burt Bacharach-Hal David number for James Bond parody Casino Royale.
When you watch the movie, with David Niven, Peter Sellers and Woody Allen playing it tongue-in-cheek, Dusty's song seems as quirky as everything else about the film, which came out shortly before You Only Live Twice, 1967's "real" 007 flick.
Heard by itself, however, you can see why many described it as the sultriest, sexiest, maybe even slowest-paced single of the 1960s. And all the better for it.
Everything Dusty Springfield touched turned to gold in that era, but producing such exceptional vocal performances wasn't easy.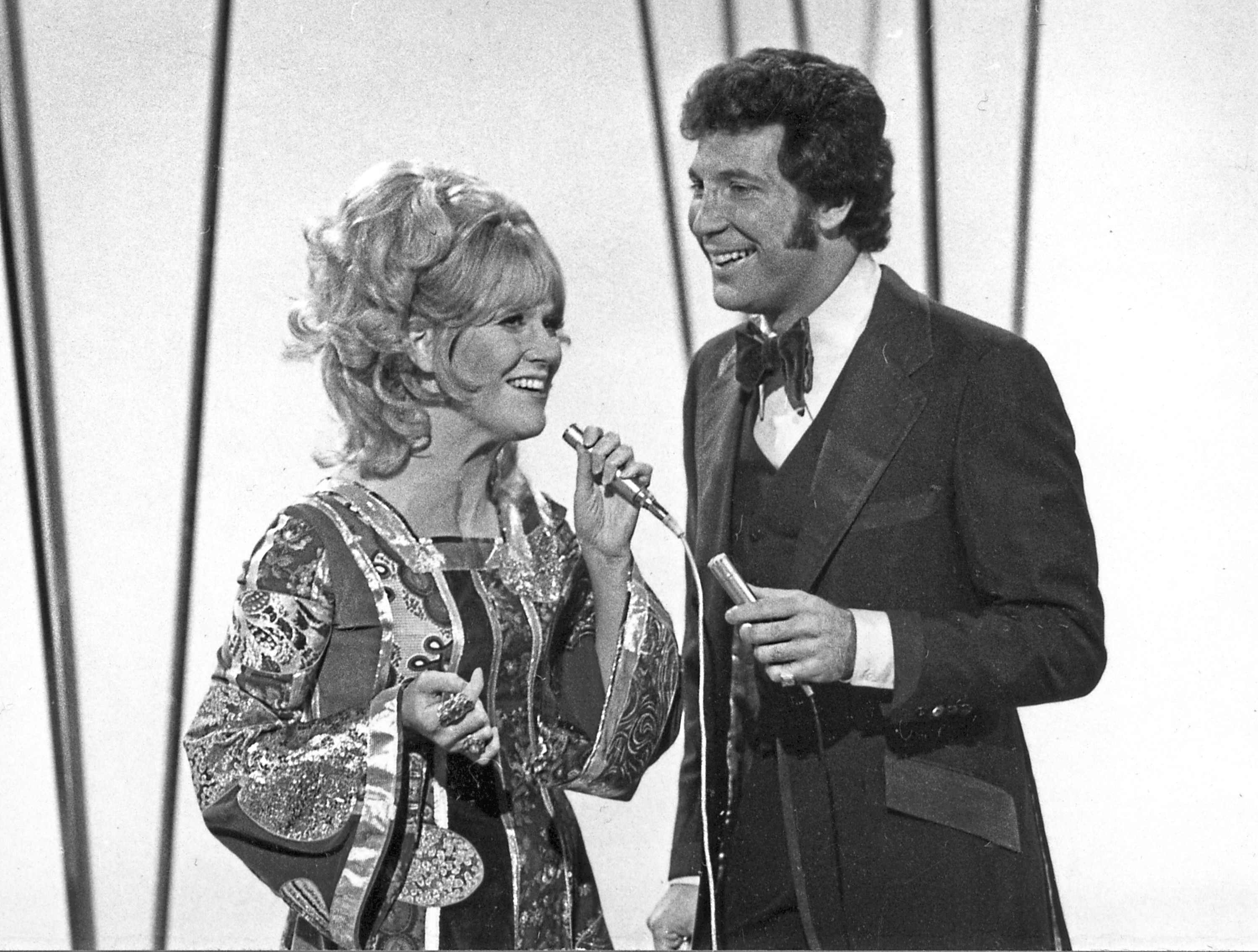 She disliked some of the studios she worked in, and would often have the tape wound back and redo one line, even one word. She also resorted at one stage to taking the microphone into the ladies' loo, as it was the best place to get a decent sound.
They say that Dusty liked to have her headphones at eardrum-blasting volume, too, when she listened to the band and got the perfect vocal on top of it.
For years, apparently, many American fans who heard her on the radio assumed Dusty was an African-American, as her voice had such soul.
As the music she had listened to for most of her life was by such artists, who would become personal friends, it probably shouldn't have come as such a surprise.
For her image, though, Dusty preferred to look to cinema, and superstar actresses like Brigitte Bardot and Catherine Deneuve, regularly voted Most Beautiful Woman In The World.
It was from glamorous ladies like these that Dusty got the ideas for her evening gowns and bouffant hairstyles, and the outrageous "panda eye" mascara was copied by girls of all ages everywhere. Still is!
Only Dusty, however, could sing like she did.
Sadly, popular music being such a shallow, fickle thing, the kind of material Dusty was known for had started to look a bit out-of-touch by the late 60s.
Even the Beatles were starting to feel the pressure of newer, younger bands coming up, and you could still be in your 20s and seem a bit old-fashioned.
As she found herself singing in hotels and the like, Dusty knew she could continue doing so and disappear slowly, or she could reinvent her career, grab music by the throat and come out fighting.
By joining the amazing Atlantic Records, label of her idol Aretha, and giving us the sensational Dusty In Memphis album, it's fair to say she chose not to disappear slowly.
When she got to her new American studio, they surrounded her with consummate musicians, and Dusty ought to have felt like she was at home at long last.
But there was a major hurdle to get over first – so far in her career, Dusty had got used to singing over orchestras and huge bands in the studio, but the Americans didn't want that.
Like Aretha, they felt Dusty's incredible voice should be the focal point, without strings or brass getting in the way, and they tried to record her with just a sparse rhythm backing.
Dusty had never tried this before, and it must have taken some getting used to.
She did, however, adjust to her new surroundings, as the glorious album testifies. In fact, she got so comfortable at Atlantic that she told them they ought to sign a new young band, Led Zeppelin.
They did so, on her recommendation, giving Zep the biggest contract ever for a new band. Dusty hadn't mentioned that their bass man John Paul Jones was her pal or that she had barely heard them, but a bit of bias was irrelevant. We all know what Led Zeppelin went on to achieve!
If Atlantic would be thrilled by the English heavy rockers' subsequent album sales, they were positively over the moon with Dusty In Memphis.
Although it hardly sold like hotcakes in its early days, it has since been described as one of the all-time great albums.
Carole King and Gerry Goffin, Cynthia Weil, Randy Newman and Burt Bacharach were among those who wrote the material, and the single Son Of A Preacher Man has been featured in everything from Mafia video games to the movie Pulp Fiction.
The year 1969 was also notable for her next TV series with the Beeb, Decidedly Dusty.
Shown on Tuesdays at 7.30pm, she again had a fun selection of guests, including Danny La Rue, Spike Milligan, The Bee Gees and Jimmy Ruffin, famous for his singing on the classic What Becomes Of The Brokenhearted.
We can see from her TV appearances, in fact, exactly what her tastes were in humour and in singers. Only the very best, or craziest, would do.
She also had Jimi Hendrix on her ATV series, It Must Be Dusty, and there have been numerous TV specials about her life and career, the first being 1973's Music My Way, which showcases her in concert.
The 1960s had been great for Dusty Springfield, with some world-class stars only too keen to be seen alongside her.
However, as we'll see in next week's concluding part of our series, Dusty was about to enter the 1970s, where she would taste more musical glory and many a fight, literally, along the way.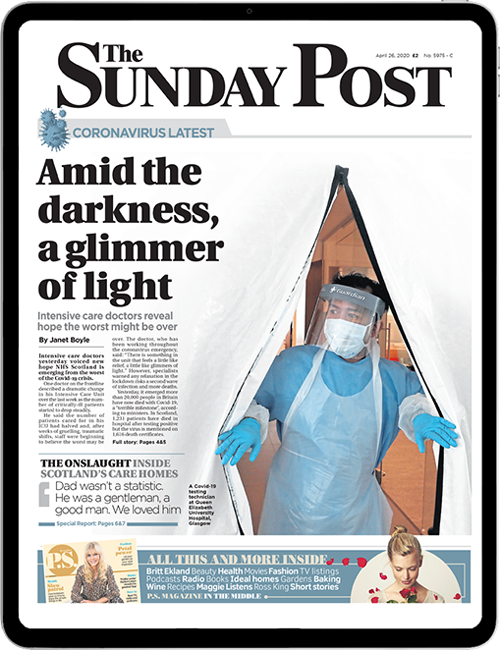 Enjoy the convenience of having The Sunday Post delivered as a digital ePaper straight to your smartphone, tablet or computer.
Subscribe for only £5.49 a month and enjoy all the benefits of the printed paper as a digital replica.
Subscribe