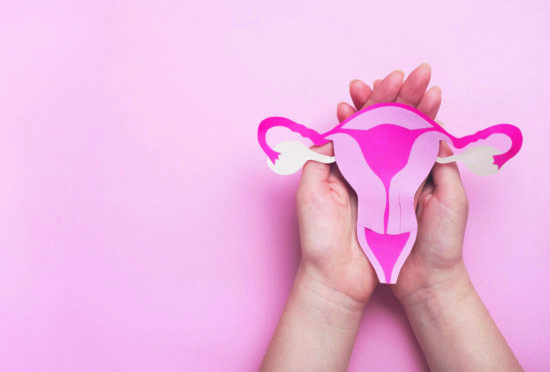 Did you know that polycystic ovary syndrome affects one in every 10 women in the UK? And more than half of those with the common condition show none of the regular signs?
Here, Dr Nitu Bajekal and nutritionist Rohini Bajekal share everything you need to know about the condition.
What is polycystic ovary syndrome (PCOS)?
PCOS is a hormonal disorder that affects how the ovaries function but is not just a gynaecological issue. It is a complex endocrine condition with a wide range of metabolic, reproductive and psychological symptoms. These symptoms seem to be triggered by a number of mechanisms that can cause an imbalance of hormones (hormonal dysregulation), such as insulin, luteinising hormone, testosterone and oestrogen.
How common is PCOS?
PCOS is the most common endocrine (hormonal) condition to affect women of reproductive age, yet most people have never heard of it. Experts say eight to 13 out of every 100 women have the PCOS, but the true prevalence can range from 2.2% to 26%, with up to seven out of 10 affected with PCOS undiagnosed.
What causes PCOS?
PCOS is poorly understood and the exact cause is unknown. Insulin resistance, a condition in which our cells become resistant to the action of the hormone insulin, appears to be the main mechanism in causing PCOS and many of its symptoms.
The second mechanism that can cause PCOS, even in the absence of insulin resistance, is thought to be excess body weight. There is an accompanying excess of oestrogen produced by the increased fat within the cells when there is weight gain. While excess body weight is a common cause of insulin resistance, lean people with PCOS can also be insulin resistant.
PCOS often runs in families. There appears to be a strong genetic predisposition involving several genes, often expressed as type 2 diabetes and/or premature hair loss, or male-pattern baldness in male relatives. New genetic research suggests men, too, can develop characteristics of PCOS, indicating the primary cause may not be linked to the ovaries – making it an endocrine condition that also happens to affect ovarian function.
What are the symptoms?
One of the difficulties with PCOS is that it can manifest in a number of ways. As a result, you may end up seeing healthcare professionals from different specialities for symptoms ranging from the commonest and most well-known – for example, irregular menstrual cycles, acne and excess hair growth – to lesser-known ones – such as disordered eating or sleep disturbances. The dots may never get joined up to make a proper diagnosis of PCOS. This can lead to fragmented and disjointed medical advice and treatment.
It's important to remember you may not have all the symptoms and signs of PCOS, even if you have the condition. However, it is good to be aware of all the possibilities.
Here are some of main symptoms:
Infrequent or missed periods
Excess facial/body hair
Adult acne, often cystic and painful
Acanthosis nigricans or darkened skin: behind the neck, underarms, groin
Weight gain
Scalp hair loss (alopecia)
Fertility problems
Pregnancy complications (miscarriage, gestational diabetes)
Disordered eating
Psychological issues (depression, anxiety and mood disorders)
Sleep disturbances
Excessive daytime sleepiness
Breathing problems (sleep apnoea, snoring)
Sexual and relationship dysfunction.
What is 'Lifestyle Medicine', and how can it help with PCOS?
Lifestyle Medicine is old in its principles, but a fairly new discipline of medicine It is defined as the use of evidence-based lifestyle interventions for the prevention and treatment of lifestyle-related chronic disease. In simple words, doctors should recommend the use of lifestyle measures where possible to alleviate chronic diseases caused by lifestyle and reduce the use of medications and surgical procedures, which are often accompanied by side effects.
PCOS is a lifestyle-related condition where metabolic and environmental factors interact with genetics to create the perfect storm of hormonal imbalance. The condition therefore lends itself to being successfully managed with lifestyle changes.
Evidence suggests lifestyle interventions, such as diet, exercise and behavioural interventions, can improve the key underlying metabolic issues implicated in PCOS with a visible improvement in both physical signs and symptoms as well as blood test results. An improvement in quality of life and emotional wellbeing outcomes was also noted. There may be benefits for reproductive health as well.
What are the six pillars of lifestyle?
There are six main principles (known as "pillars") in Lifestyle Medicine that can help benefit anyone looking to stay healthy or wishing to prevent or manage their health condition. These are:
Nutrition – eat mostly whole plant foods, avoiding ultra-processed foods
Activity – include physical movement every day
Sleep – aim for regular restorative sleep of seven to nine hours every night
Stress reduction – identify your stress triggers and find ways to manage them
Avoidance of risky substances – alcohol and smoking, for example
Positive social relationships – building social connections when you can
Many of my patients with PCOS tell me regularly how introducing a few simple and small achievable changes to their lifestyle has helped them to successfully manage their PCOS.
How do I get a diagnosis?
The diagnosis of PCOS in adults involves a detailed medical history taken by your doctor, biochemical tests and a pelvic ultrasound scan, where indicated.
I often suggest to my patients they write their symptoms down before attending a doctor's appointment. It is not unusual for your mind to go blank.
---
Extracted from Living PCOS Free: How to regain your hormonal health with Polycystic Ovary Syndrome, available now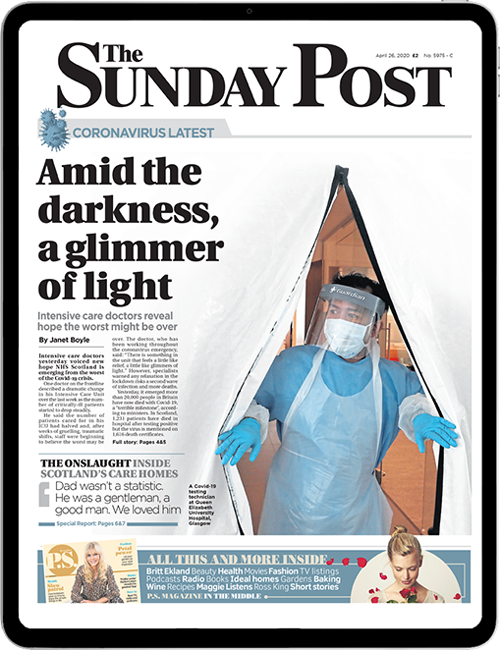 Enjoy the convenience of having The Sunday Post delivered as a digital ePaper straight to your smartphone, tablet or computer.
Subscribe for only £5.49 a month and enjoy all the benefits of the printed paper as a digital replica.
Subscribe