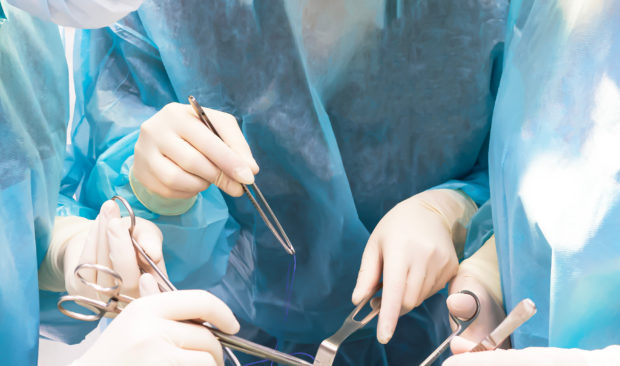 A mum says she has been told she must pay for a scan to check whether a surgeon removed her left ovary.
The woman, 46, had for years hoped to conceive a second child and repeatedly stressed to surgeons before an operation at the Queen Elizabeth Hospital in Glasgow two years ago that she did not want her ovaries removed.
Later, she was stunned to read in her hospital discharge letter that her left ovary had been taken out during the surgery to alleviate symptoms of endometriosis, which causes fertility problems. But, despite medical records stating otherwise and the patient experiencing early menopause, the hospital now denies removing the organ.
The woman said: "I was ­devastated when I read the hospital discharge letter because I had been adamant that I did not want to have any ovary removal.
"Not only was I still hoping there might be a chance, no matter how slim, that I'd conceive again, I did not want to suffer the side-effects of losing an ovary such as early menopause, osteoporosis or an increased chance of heart disease.
"I'd had several discussions with the surgeon before I went into hospital in May 2018, and he was aware of my feelings on the subject.
"When I came round from my procedure, the surgeon wasn't there. But he left the discharge letter, which stated he had removed my left ovary.Ever since, I've been trying to get a straight answer from the hospital about what they did to me."
The woman's concern was ­heightened when she began suffering the symptoms of an early menopause.
But, despite medical records ­stating "removal of endometrioma and left ovary", a letter from lawyers representing NHS Scotland now claimed the ovary was "not removed". The letter said an "endometriotic cyst" was removed.
The woman said: "The only way I can get the truth is to have an MRI or CT scan to show whether my left ovary is still there or not.
"But when I asked my GP to refer me for one, he told me the hospital refused and said I'd need to pay for one privately, which could cost anything between £750-£2,000 and I just don't have that sort of money."
Medical claims lawyer Cameron Fyfe said he believed the hospital had a "duty of care" towards the mum of one.
He said: "The hospital discharge letter states her left ovary was removed, but the NHS are now saying it hasn't been.
"They have caused her a great deal of distress and anxiety which can now only be alleviated by showing her the physical proof contained in a scan.
"She should not be asked to pay for this because the NHS have contradicted themselves repeatedly."
A spokeswoman for NHS Greater Glasgow & Clyde said it was ­willing to meet the woman "if she still has questions".
She said: "We have had no requests for any further appointments for this patient and she may have been advised by her GP there is no clinical indication for any further scans."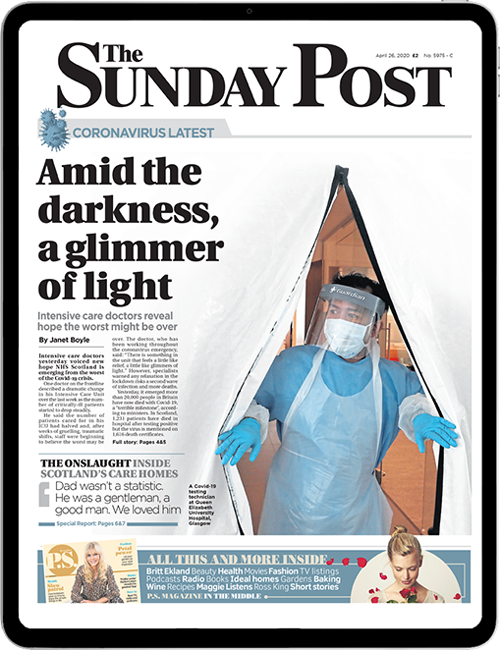 Enjoy the convenience of having The Sunday Post delivered as a digital ePaper straight to your smartphone, tablet or computer.
Subscribe for only £5.49 a month and enjoy all the benefits of the printed paper as a digital replica.
Subscribe