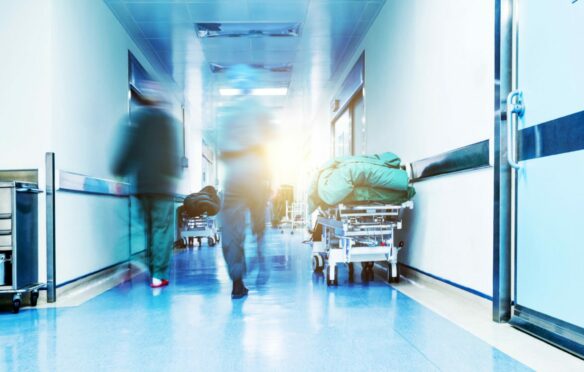 A heart patient has been told he will have to wait for 80 weeks for vital treatment to relieve blocked arteries.
The man told The Sunday Post that he can barely walk 50 yards without struggling for breath.
The NHS Lanarkshire patient says he is deteriorating weekly as he waits for three stents to open the narrowed arteries feeding vital oxygen to the major organ. Patient campaign groups say they fear some people may die on seriously long waiting lists.
His symptoms first appeared more than a year ago, prompting a visit to his GP. The retired builder, 69, said: "Now, almost 14 months later, I find myself still six months from treatment. I know I am deteriorating because I can no longer walk 50 yards without becoming breathless and exhausted. Will I survive long enough for treatment or take a major stroke or heart attack before getting the three stents to open up my seriously narrowed arteries? I also worry that any delay may be making my heart deteriorate so that, by the time I get the stents, it will be permanently damaged."
He added that he was so worried about his survival he spent just under £500 for a private cardiology consultation. He said: "I was told I could have the stenting done within a fortnight privately. But I don't have the £10,000 and I found myself back on the waiting list again."
EXCLUSIVE: Health secretary told to 'get a grip' as Scots face seven-year wait for treatment
He claimed he asked for quicker treatment offered under the Scottish Government's Treatment Time Guarantee. He said: "I was told by neighbouring health board NHS Lothian they could not be able to honour a treatment time guarantee. I have no option to wait in hope in Lanarkshire."
Reports last month revealed an NHS Lanarkshire female patient was asked to wait 90 weeks to see a cardiologist. She has suspected postural tachycardia syndrome where her heart rate changes as she stands up. A cardiologist working in Lothian said: "We have been incredibly busy in the past year, more so than I can remember for a long time."
Stenting to open heart arteries is done when they are narrowed 70% or more. North Lanarkshire's waiting list for cardiac treatment is impacted by the number of patients with chronic health conditions. Figures released by the National Records for Scotland show that men in North Lanarkshire have the lowest healthy life expectancy of 54. That is the measured by the age to which people live in full health without disease. The UK has a serious shortage of key cardiac staff, which impacts on patient care, says the British Cardiovascular Society. In a report entitled The Future Of Cardiology, it adds: "Systems of care should be value-based, outcome-focused learning organisations. No patient should be disadvantaged, and the inequality gap should be narrowed and not widened."
Rachel Power, chief executive of the Patients Association, said: "Our survey earlier this year showed one in five patients felt they had to wait too long for the services they needed. It's tough on patients and their families when they're waiting for treatment. Our worry is that the long waits thousands of patients are enduring could lead to their health declining perhaps to the point where treatment may become ineffective when they finally receive it."
The British Heart Foundation said: "Heart patients urgently need to hear how their care will be delivered now and in the future."
The Royal College of Physicians of Edinburgh said it was "obviously concerned to hear about this patient's unacceptable wait for treatment and we understand this will have been a distressing time for the patient and their family.
"Physicians and all other NHS staff within cardiology and indeed right across the specialties consistently work extremely hard to deliver timely and high quality treatment and care for patients but in many cases they continue to be under real pressure as demand for services continues to increase. Shortages of NHS staff, including consultants, can also impact significantly on patient care.
"We will continue to press the Scottish Government to focus on the NHS workforce and in particular to redouble efforts to recruit and retain physicians and all other NHS staff".
NHS Lanarkshire's Director of Acute Services, Judith Park, said: "Unfortunately, we continue to experience challenges across all our acute services, which is resulting in longer waiting times for some outpatient appointments. However, we are prioritising those patients with the greatest needs to be seen and treated as soon as possible.
"We would encourage this patient to contact our patient affairs team at patientaffairs.corporate@lanarkshire.scot.nhs.uk so we can address the concerns they have raised directly with them."
A Scottish Government spokesperson said: "More than two million inpatients and day cases have benefited from the 12-week treatment target since it was introduced and we remain committed to eradicating long waits, which have been exacerbated by the pandemic. Patients will be assessed, seen and treated based on their clinical urgency, which will be determined by the clinicians involved in their treatment and care. We recognise the scale and impact of heart disease across Scotland and have set out our strategic direction to address this."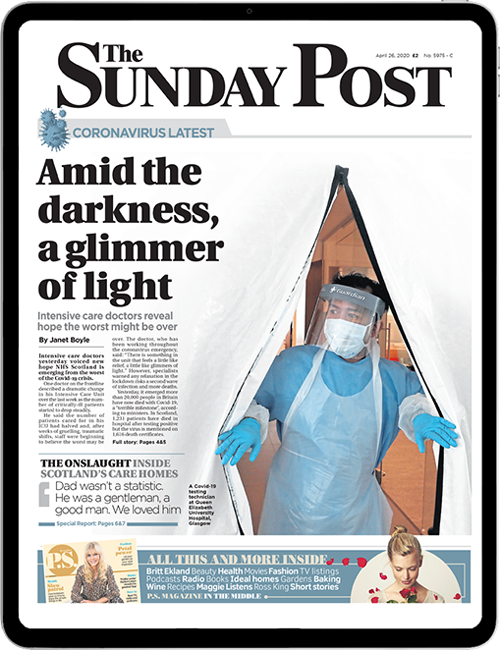 Enjoy the convenience of having The Sunday Post delivered as a digital ePaper straight to your smartphone, tablet or computer.
Subscribe for only £5.49 a month and enjoy all the benefits of the printed paper as a digital replica.
Subscribe