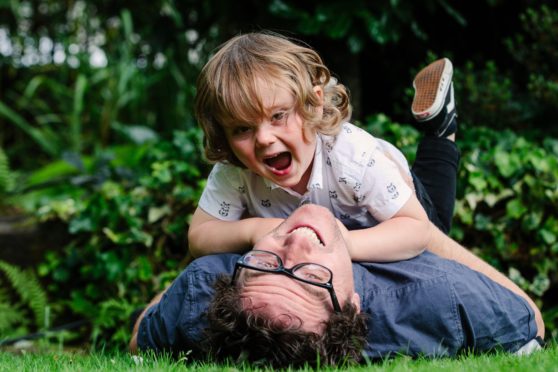 Many parents have spent the past few months on edge in lockdown, trying to juggle work while also trying to keep their children happy and safe.
But, it turns out, they should perhaps be a little more worried about their own safety as experts warn mum and dad might be just as much at risk from stir-crazy youngsters.
Elizabeth Lumsden, community safety manager for the Royal Society for the Prevention of Accidents (RoSPA) Scotland, said: "Parents often think about children first when it comes to accidents but, from toys being thrown or being poked in the eye to children climbing on them, they can be just as susceptible.
"We have always known more ­accidents happen in the home than anywhere else – and we're all ­ spending more time at home. We are waiting for the data but it seems certain that more accidents will occur at home during lockdown.
"Distraction is the biggest factor when it comes to accidents, and it's fair to say we are all a little distracted at the moment – especially working from home, dealing with the stress of a pandemic. Whether it's tripping over trailing cables, small children putting small things in their mouths, having a toy thrown at you or standing on something sharp like a piece of Lego, there are going to be accidents."
The latest figures show about 20,000 people – a third of all people attending hospitals in Scotland for accidents every year – have experienced an ­accident at home.
Elizabeth added: "With a little bit of planning and forethought, accidents can be prevented. The best people can do is think about potential hazards to minimise the risk. And report accidents to us. If we don't know about them, we can't ­campaign to highlight the risks."
A leading optometrist says ­accidents where children injure their parents have increasing during lockdown, resulting in some nasty eye injuries. Catriona Pinkerton, director at Specsavers Glasgow Fort, has been helping patients with emergency eye care. And she says of the five or six ­corneal abrasion cases she has seen every week, at least half have been caused by children.
"Whether it's toys, fingernails or branches, we have seen an increase in parental eye injuries during lockdown," said Catriona.
"It has been a dangerous time. I have seen lots of corneal abrasions in my career but they have certainly been a more regular occurrence over the last few months.
"In fact, one woman was hit in the eye by a Rusk. Pieces of Lego are also a big culprit. It turns out home can actually be a pretty dangerous place."
To report an accident, email RoSPA at communitysafety@rospa.com
---
My little Jedi sure can use The Force
Martin Watt's Star Wars-obsessed son Ollie has the ability to turn just about anything into a lightsaber.
So when the two-year-old found a round-ended cake-decorating tool and began play- fighting, his dad thought nothing of it – until it poked him in the eye. "I bent down to pick up one of Ollie's toys but as I did, he raised his arm at the same time and the stick went straight into my eye," said Martin.
"I got a fright but when I realised my eye was bleeding I got in a bit of a panic. My first thought was that I might have damaged my eyesight."
Martin, 39, from Uddingston, Lanarkshire, was advised to visit an optometrist.
"He gave everything a thorough check and said it was nothing to worry about. There were some ruptured blood vessels, but it was basically the equivalent of a pretty bad bruise."
The digital journalist added: "I think it has taught us a valuable lesson about being more cautious – and that Ollie definitely has The Force!"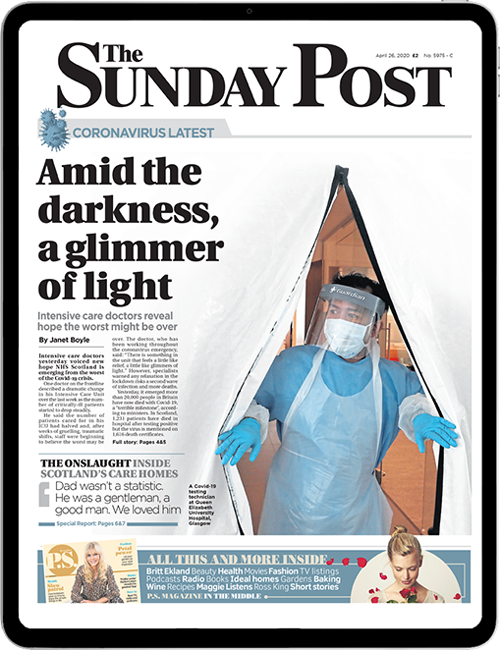 Enjoy the convenience of having The Sunday Post delivered as a digital ePaper straight to your smartphone, tablet or computer.
Subscribe for only £5.49 a month and enjoy all the benefits of the printed paper as a digital replica.
Subscribe