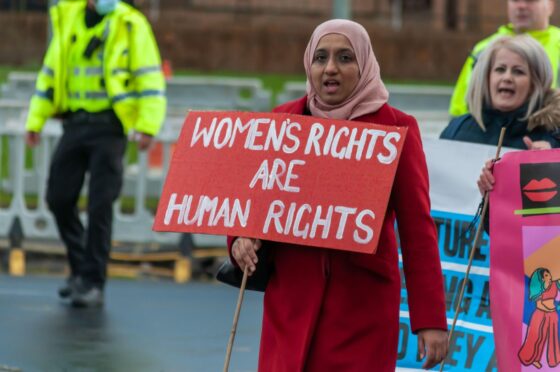 Just when you think Twitter cannot sink further into a miasma of half-baked views and fully-faked news, something wonderful can happen. The curtains open and a little shaft of sunshine can restore and renew your faith in the power of people.
Well, on Tuesday, Francesca Lawson and Ali Fensome, the genius pair behind the Gender Pay Gap Bot account, let the sunshine in while causing havoc for social media managers on International Women's Day (IWD).
Their idea, like all the best ones, was simple yet incredibly effective. Every time an employer sent out a tweet about IWD, the automated account retweeted the post alongside the firm's pay gap figures, using openly available data from the government.
If you already thought the ubiquitous corporate posts about "championing" so many "amazing" women in their "diverse" workplaces were just warm words, some of the pay figures made them almost laughable. If you don't laugh, you cry, they say. Well, on Tuesday, women laughed until we stopped.
All of these companies were so very, very proud to have so many super, amazing women and yet so many were still apparently unwilling to pay them the same as men. Take fast fashion retailer Miss Guided, for example. In its IWD celebratory post, the brand decided to "pay it forward" to their customers by giving away prizes, including £1,000 in cash. Perhaps that money would be better spent improving conditions for female staff, as women's median hourly pay at the company is 40% lower than men's. That's not very Girl Boss now, is it?
In this organisation, women's median hourly pay is 40% lower than men's. https://t.co/wm3Nsro6Zq

— Gender Pay Gap Bot (@PayGapApp) March 8, 2022
Still, the retailer fares better than pub chain Young's which, despite being "very proud" to have women on its team, pays female staff 73.2% less than men. Ouch. And let's not leave out Ryanair which, while proclaiming "on our own we are brilliant, together we are unstoppable", pays women a median of 68.6% less than men. Needless to say, once businesses realised they were being called out for their hypocrisy, some corporate postings were deleted quicker than you could say "equal pay for equal work".
This brief but brilliant Twitter activism did not just highlight the chronic issue of women being paid less than men but also proved, in black-and-white terms, just how performative such awareness days can become – particularly in the world of social media, where virtue signalling is almost as important as posting a daily picture of your lunch.
The ambition behind IWD is to call out inequality, encouraging a move towards a world where women are never second to men. But in some instances it has become a sticking plaster at best, a commercial opportunity at worst.
During the past week, in the guise of being an ally, I have seen brands use IWD to advertise everything from contact lenses to fake tan, period products to teeth whitening. Who knew women just needed to use code "IWD2022" to receive fair pay and equal rights.
These examples, however, are mostly harmless if annoying – the platitudes and gimmickry of marketeers jarring when bolted on to such urgent, serious issues – and don't even come close to the most tone-deaf post of the week.
For that honour, no one got close to Raith Rovers FC who, just weeks after signing David Goodwillie, a player ruled a rapist by a civil court, took to Twitter to ask fans to "imagine a gender equal world".
Imagine a gender equal world.

A world free of bias, stereotypes, and discrimination.

A world that is diverse, equitable, and inclusive.

A world where difference is valued and celebrated.

Together we can forge women's equality.

Collectively we can all #BreakTheBias #IWD22 pic.twitter.com/C1iw0aVeOX

— RRFC Official (@RaithRovers) March 8, 2022
The rage I felt reading that still burns hotter than the sun and seeing a positive event being used in such a hollow and offensive manner does make you question whether IWD has the power to enact any real change.
However, progress doesn't happen overnight and, without concerted action to shine a light on society's continuing inequalities, they will persist in darkness. IWD can shed that light but needs to be a day of more action and fewer tweets.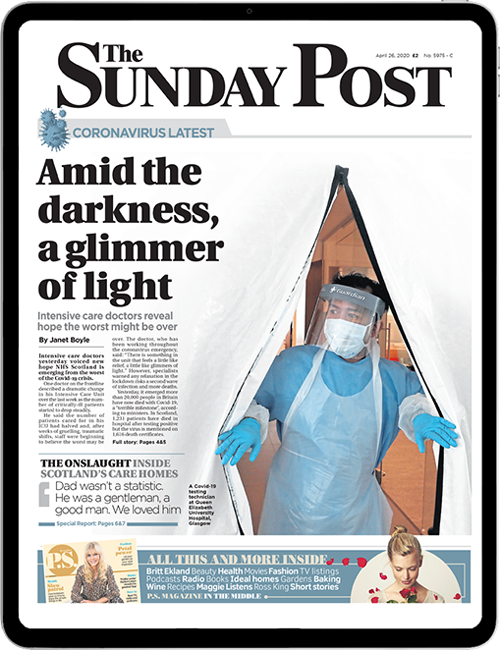 Enjoy the convenience of having The Sunday Post delivered as a digital ePaper straight to your smartphone, tablet or computer.
Subscribe for only £5.49 a month and enjoy all the benefits of the printed paper as a digital replica.
Subscribe