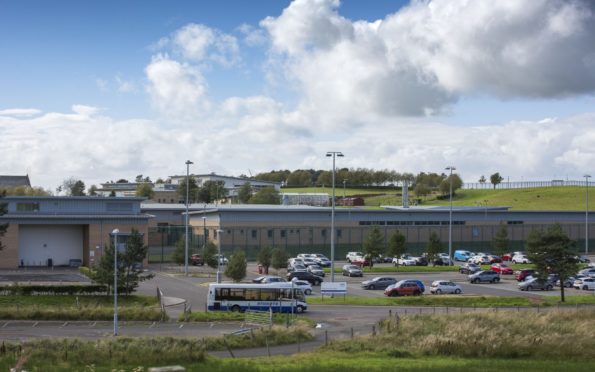 Young people with autism are being sent to Scotland's high-security hospital because there is no suitable accommodation elsewhere, we can reveal.
The mother of a 22-year-old man has told how he was taken to Scotland's State Hospital, treating mentally-ill patients who are dangerous to themselves and others, against his family's wishes three years ago.
Today, she describes a shattering series of decisions, taken by officials behind closed doors, that mean her son may now be held at Carstairs forever.
She told how a minor verbal altercation between her son, who had been diagnosed with a range of conditions related to autism, and a member of the public began a sequence of events that left him, afraid and isolated, among dangerous psychiatric patients.
Speaking about her son Gordon's experience for the first time, his mum Ruth, who has asked we do not use their surname, said: "If someone had told me this could happen in a civilised country, I would not have believed them.
"It happened one step at a time and all those little steps have taken us into hell. It felt like there was absolutely nothing we could do to stop it. The system just picked my son up and took him away. It breaks my heart to think of him in there."
Last year, Ruth was told the minor incident involving Gordon had been raised at a special hearing and used to justify him being detained at the State Hospital indefinitely.
The court hearing, known as an examination of the facts, can be held in Scotland in cases where a person is deemed unfit to stand trial due to mental health issues. There is no verdict of guilty or not guilty but it can lead to a restriction order allowing a person to be detained in hospital indefinitely.
Ruth says she was not told of the significance of the hearing until afterwards. She fears for his mental health because of his detention at Carstairs and told how two staff members were dismissed after another patient was goaded to attack him.
The State Hospital insist no patients are there only because of autism and Ruth says after her son was admitted doctors diagnosed schizophrenia, a condition never mentioned previously.
Ruth said: "He had never had a diagnosis of schizophrenia until he went to the State Hospital and he has one now. We could not believe it.
"He was diagnosed as bipolar when he was 16 but doctors later told us that diagnosis was wrong.
"We have tried every avenue ­– the hospital, the ombudsman and the mental health tribunal – and got nowhere. We talk but no one listens.
"Three years on, he remains in Carstairs with his condition deteriorating dreadfully."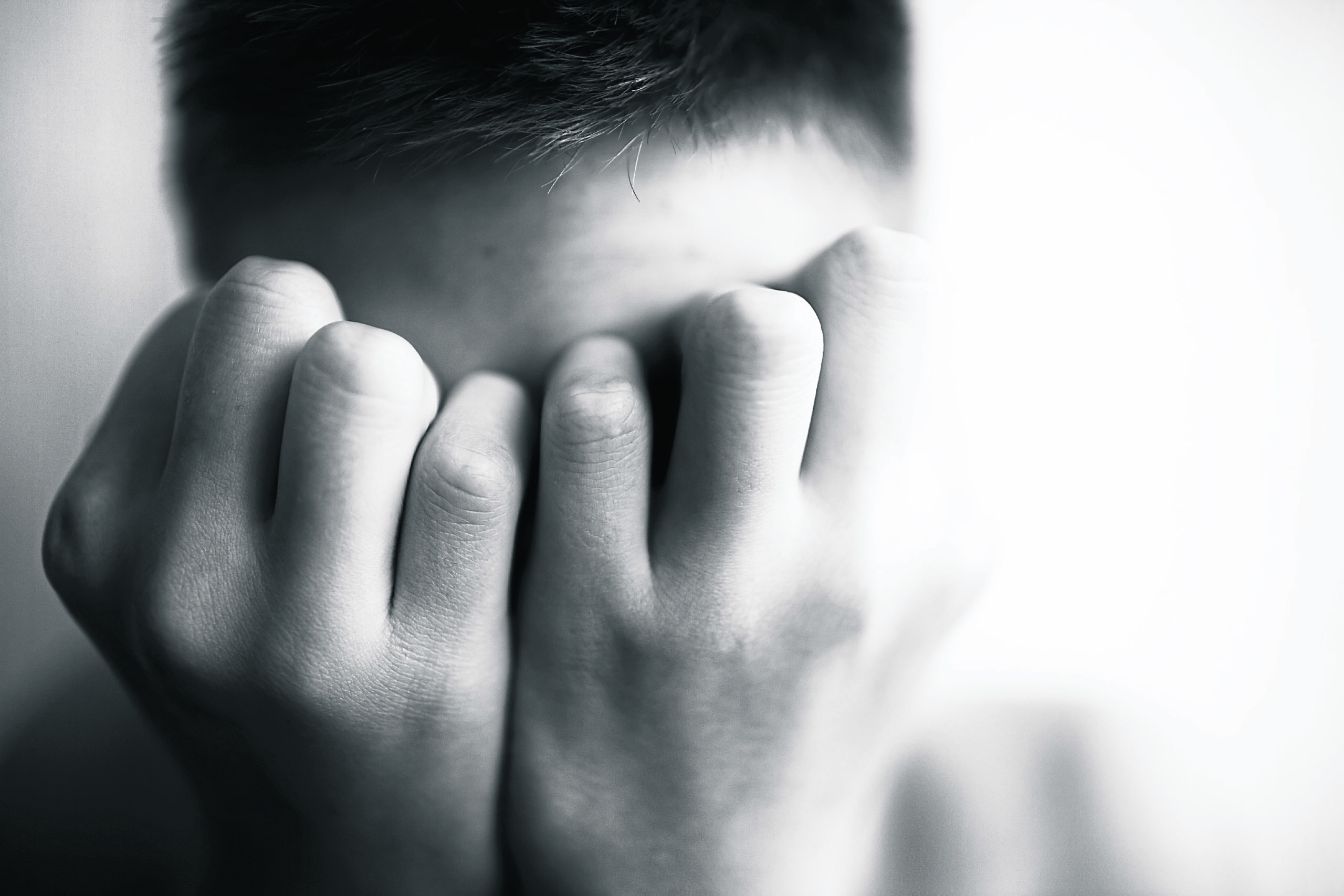 Today, she demands an urgent review into her son's treatment and a wider inquiry into the availability of more appropriate care. She has the backing of campaigners, politicians and other families.
Last month, a Scottish Government report on forensic mental health services found there were "no central reports currently available" on how many autistic people were being treated in the forensic [secure] system", adding: "There is, however, a known lack of specific provision and forensic pathways for people with autism."
Ruth said her son was diagnosed as a child with Attention Deficit Hyperactivity Disorder (ADHD), autism and a learning disability.
He was placed on medication aged 16 and, in mid-2017, became involved in a verbal altercation with a member of the public. Ruth said: "When he got home, he was distressed and he self-harmed. We have not experienced anything like it before or since.
"It was a shock and I called police. The other man was very understanding and no charges were brought but Gordon ended up in Leverndale psychiatric hospital under the Mental Health Act.
"A few months later, a psychiatrist called to say they wanted to transfer Gordon to a Learning Disability ward at the Rowanbank clinic in Glasgow for further assessment but there were no beds and the option was to move him to the State Hospital.
"I was aghast but the next call was to say he'd already been moved. And he has been there ever since, his condition getting worse and worse."
Ruth received a letter from the NHS stating Gordon was being moved to Carstairs under "exceptional circumstances" because "there are no medium-secure beds available".
She said: "In one of our first visits, his face was cut to ribbons and there were carpet burns on his hands and ankles. I asked what happened and was told it had been a 'restraint'. Gordon became very fearful and the alarm bells went off for me. I felt sick but things only got worse.
"There was an incident, which we found out about months afterwards, in which a member of staff goaded another of the patients to attack Gordon. It turned my stomach. Two staff were later sacked over it.
"He went further downhill and early last year our lawyer told us there would be a hearing concerning the incident which led to him going to Leverndale but we had no idea of the significance.
"We had no idea it could lead to a restriction order without the limit of time. We were utterly horrified.
"My son was being taken away from us permanently and there was not a thing I could do. He is such a loveable boy and has never hurt another person. He has now been in the State Hospital for three years and tells me he stays in his room most of the day and night. He lies under his blanket all day alone.
"He had so many interests, including Scottish history and the US Civil War and was an avid newspaper reader. He liked walking, cooking and playing computer games.
"Now he just lies in his bed. He is so drugged that his speech is severely slurred, which is very distressing for us, and he asks me to read to him. He is such an articulate and loving boy and now he is just fading away in there. He has lost the will to live.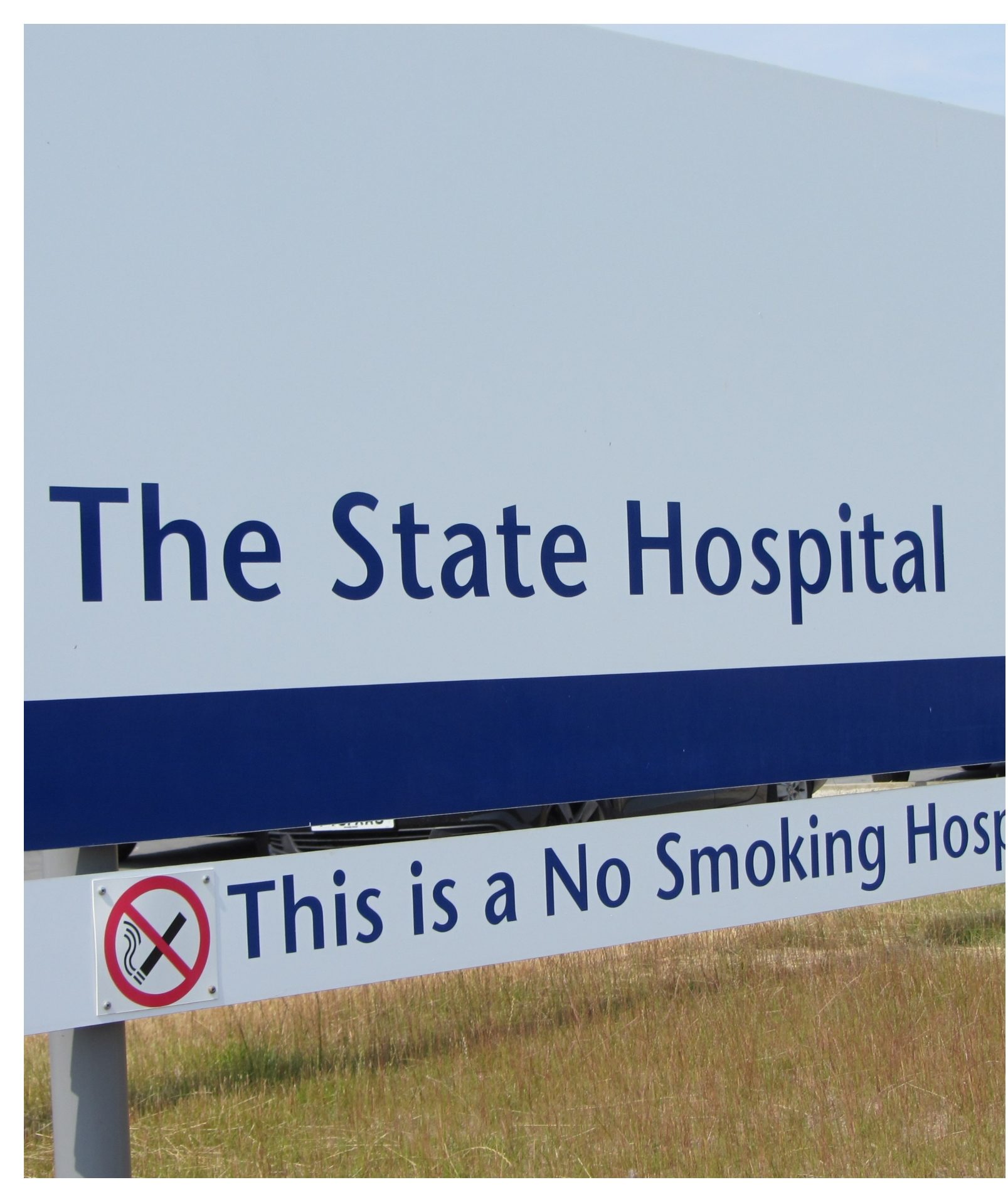 "He says, 'Mum, they keep asking me if I hear voices and I keep telling them no', but he has now been given a diagnosis of schizophrenia which has left us completely shocked.
"Things feel as if they are spiralling out of control and we have had visits where he has been unable to hold his head up, such is his level of medication. He tells me he wants to come home and I'm confident he could live in the community either with his family or in supported accommodation. If I thought he presented a danger to anyone I'd accept he should be in a secure place.
"Instead, he is in a hospital with patients who have committed terrible acts of violence. This system is broken."
She is backed by Tracey Gibbon, whose autistic son Kyle, 32, has been held at Carstairs for 10 years.
Tracey said: "The similarities between the cases are clear: Two young men have been held in the State Hospital against their families' wishes for years, in an environment which is making them worse.
"We both believe our sons would be far better off being cared for at home at a fraction of the cost of keeping them in the State Hospital."
Her lawyer, mental health specialist Gary McIlravey, believes Carstairs is "wholly inappropriate" for Kyle.
Professor John Crichton, chair of the Royal College of Psychiatrists in Scotland, said: "There are delays in providing appropriate packages of care and support for people in the community, particularly for those with autism.
"There are still people who do not need to be in a hospital environment with learning disability and autism, who should be provided with care in the community.
"With any restriction on an individual it should be the minimum restriction for the minimum time necessary in their particular circumstances. If people are kept in hospital, for whatever reason, beyond the length of time required, that can have serious negative effects."
On Friday, the State Hospital, run by its own NHS board and employing around 650 staff caring for 114 patients, said: "We are unable to comment on individual patients but can confirm there are no patients detained with autism as the only diagnosis.
"A patient would be considered for transfer once his mental health had improved and his behaviour was settled for a prolonged period.
"Our principal aim is to rehabilitate patients, ensuring safe transfer to appropriate lower levels of security.
"There are well-established legal avenues to appeal against detention and to obtain independent reviews of the care and treatment provided."
The Scottish Government said: "Where compulsory treatment is necessary then, in addition to the right to access advocacy, there is an efficient and independent Mental Health Tribunal which grants and reviews orders for compulsory treatment.
"Also, the Mental Welfare Commission monitors the use of Scottish mental health law and has the power to intervene in cases if there is evidence of improper care, treatment or practices."
---
Families who attempt to challenge decisions are ignored or diverted

by Alexander Burnett MSP, co-convener of the Scottish Parliament's
Cross-Party Group on Autism
These young people are being locked up without any trial or any open process and, after that, there seems to be no programme or progress towards actually getting them out of Carstairs.
These are physically healthy young men being consigned to a life sentence, without parole, on medication, because the state seems unwilling to do anything for them or their families.
There is also concern over bullying at Carstairs. In Gordon's case, staff were dismissed because of one incident and he was left afraid to come out of his room. His mum didn't receive an answer over this for six months, which is disgraceful.
These families are not being treated with respect or transparency. They are getting the runaround and we have found every time we have tried to get an answer from Carstairs or the Minister for Mental Health, Clare Haughey, that it's a closed shop.
When families try to challenge the secrecy and lack of clarity about treatment or release, their questions are simply ignored or diverted.
Young people with autism are at risk of being institutionalised in a system which denies their rights. It's time to face up to this failure, for those unfairly locked away now and in the future.
---
It is a hidden scandal and ministers and the NHS must get a grip

by Nick Ward, director of National Autistic Society Scotland
Sadly, we have a system that in many cases fails autistic people who have complex needs.
Families soldier on, trying to support adult sons and daughters with little or no help. The result is that some autistic people reach crisis point and through no fault of their own are detained, ending up within institutional hospital care.
The Mental Welfare Commission Scotland last year published a review highlighting that, once within these settings, autistic people were often treated on wards not appropriate for them.
Furthermore, they raised concern over the level of restraint and heavy use of powerful antipsychotic medication. This, coupled with stories of abuse and neglect, is extremely concerning.
This is a hidden scandal with people "stuck" in these places for months and even years, often to the detriment of their mental health.
The Scottish Government and NHS must get a grip on this situation and start publishing the number of people in these institutional settings and how long they have been there. This information is already available in England. We can then get a full picture of the problem and tackle it more effectively.
Hospitals are not homes and we must look to invest in care services and housing locally so that autistic people can live within the community alongside their family and friends, a fundamental human right that many of us take for granted.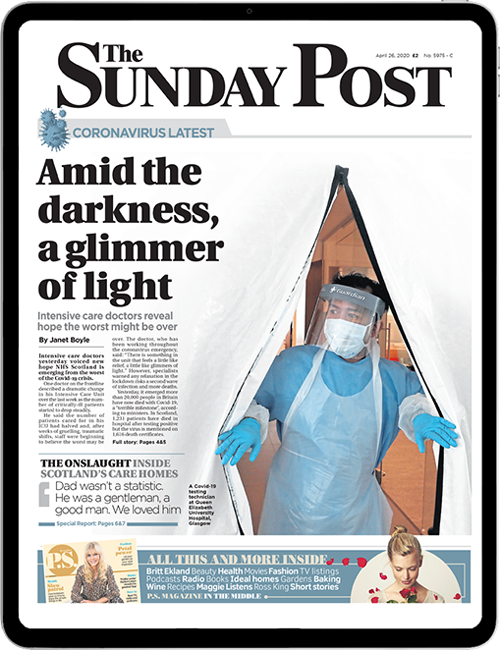 Enjoy the convenience of having The Sunday Post delivered as a digital ePaper straight to your smartphone, tablet or computer.
Subscribe for only £5.49 a month and enjoy all the benefits of the printed paper as a digital replica.
Subscribe