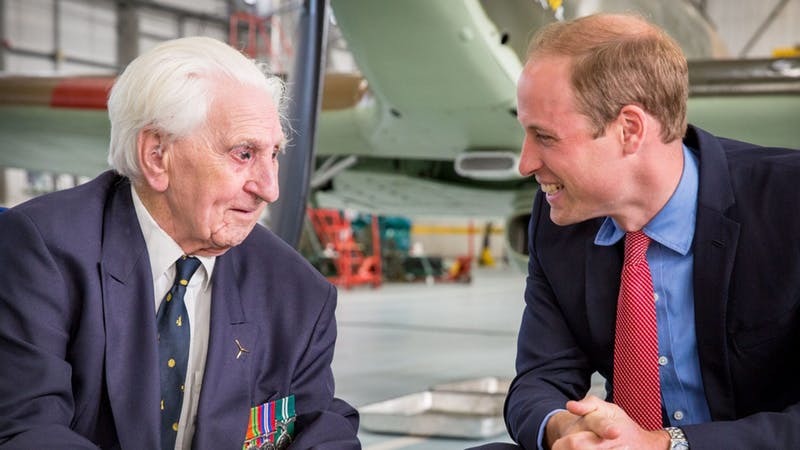 ONE of the last surviving Spitfire pilots from the Battle of Britain has died.
Ken Wilkinson, who was among those famously dubbed "The Few" by Winston Churchill, was 99, the Battle of Britain Memorial Trust (BBMT) said.
The chartered surveyor, from Solihull, Birmingham, who once shared a risque joke with the Duke of Cambridge – and told him off for "flying choppers" – died on Monday.
Another sad loss of one of The Few https://t.co/hTdHXms8iN

— The Battle of Britain Memorial (@Memorial_theFew) July 31, 2017
The BBMT said in a statement that it had learned "with great sadness" of Mr Wilkinson's death, describing him as a "true gentleman who we shall miss dearly".
Born in Barrow-in-Furness, Cumbria, the son of an aircraft manufacturer found his love for flying while watching aircraft tests at Farnborough.
At the outbreak of war he was selected for the Royal Air Force and chosen to fly a Spitfire.
Assigned to 616 and 19 Squadrons in East Anglia, he was among the brave airmen whose role was to protect industrial targets in the Midlands from the Luftwaffe.
In a 2015 interview for the Royal Institution of Chartered Surveyors, he said: "I didn't carry any lucky charms, but I did wear a pair of my wife's knickers around my neck.
"And I was one of the lucky ones. I saw friends fall out of the sky, aircraft go up in flames … terrible things."
In the same year he met the Duke of Cambridge during celebrations for the centenary of 29 (Reserve) Squadron at RAF Coningsby in Lincolnshire.
Mr Wilkinson said he was "under instruction not to tell dirty stories", prompting William to request a tale.
He recounted his story about a man called Joe who becomes the captain of his golf club and insists on only being referred to by his new title at a dinner where he receives his honour.
Mr Wilkinson said at the end of the event the man goes home, gets undressed and, as he gets into bed with his wife, announces himself as the "captain", and she replies "You have to be quick, Joe will be home soon".
Very sad to learn that Battle Britain Spitfire pilot Ken Wilkinson has died aged 99. He was a true gentleman & loved a glass of red. RIP Sir pic.twitter.com/n7wvcd6hSL

— John Nichol (@JohnNicholRAF) August 1, 2017
Mr Wilkinson told the BBC he had also given the Duke a ticking-off for his choice of aircraft.
"He doesn't fly proper aeroplanes – he flies choppers," he said.
Mr Wilkinson is survived by his daughter, Penny, and grandson, Piers.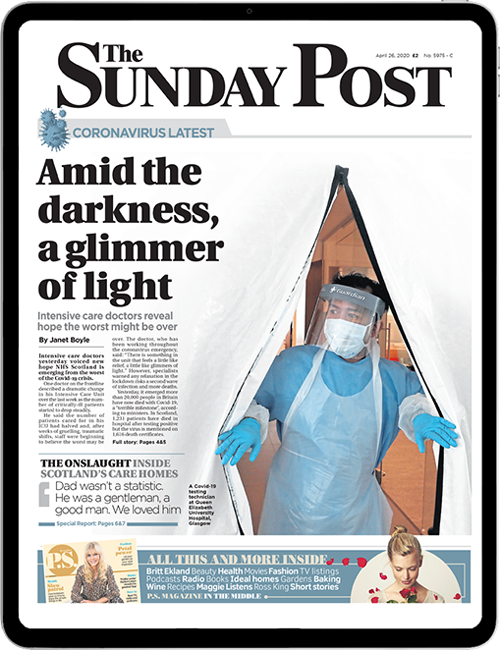 Enjoy the convenience of having The Sunday Post delivered as a digital ePaper straight to your smartphone, tablet or computer.
Subscribe for only £5.49 a month and enjoy all the benefits of the printed paper as a digital replica.
Subscribe