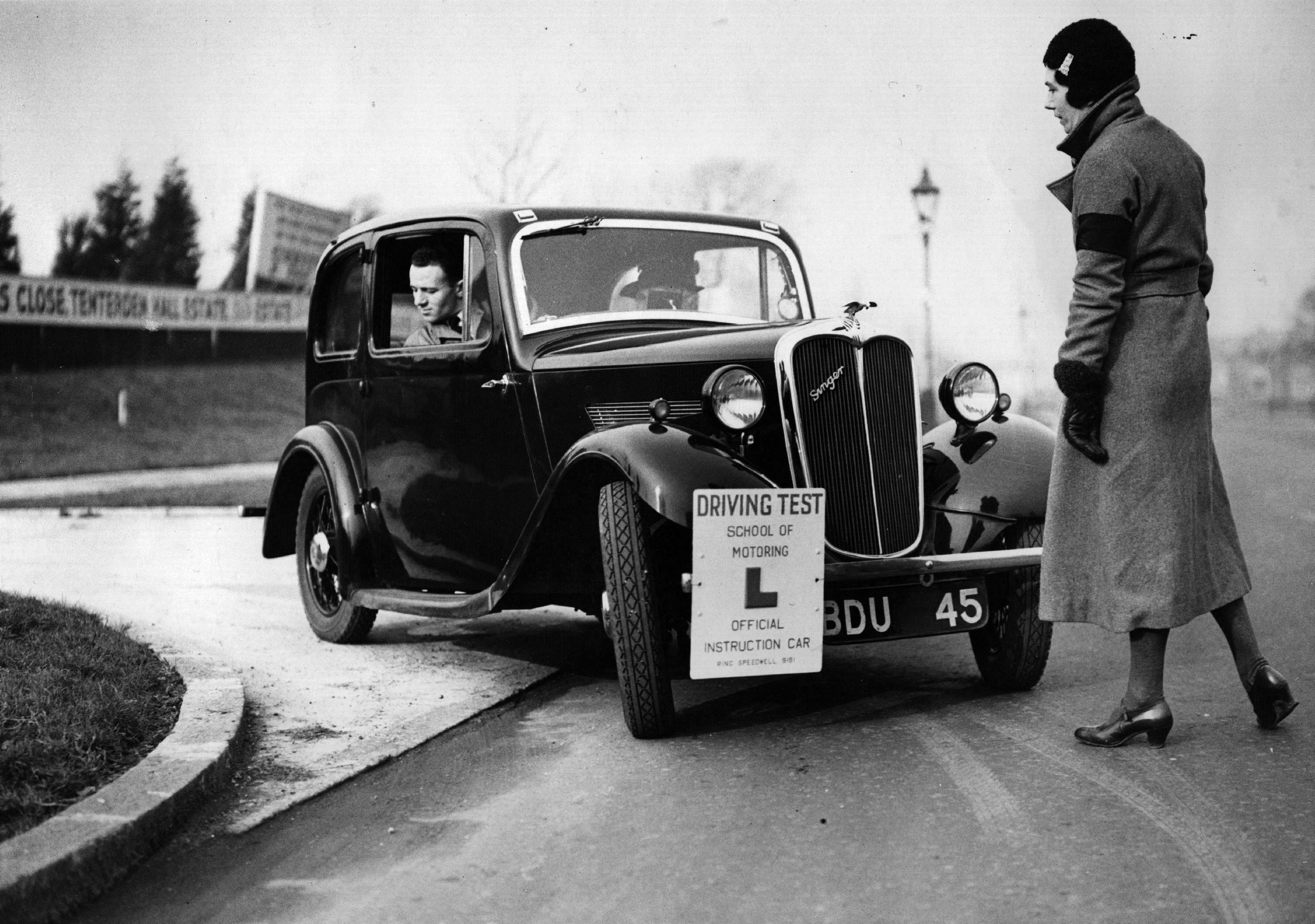 DRIVING tests are stressful at the best of times – but imagine how nervous the first-ever person to sit the exam would have been.
Mind you, given that some of these people had already been driving around since 1903 – when the first licences were issued – maybe it wouldn't have fazed them too much.
Back on March 16, 1935, a voluntary driving test was introduced for UK drivers.
The first person to pass the test was a Mr Beene.
By that June, it was made compulsory that anyone who started driving on or after April 1, 1934, would have to sit a test.
In preparation, Ford released a film so that the public could see what lay ahead of them.
Available on YouTube, entitled Your Driving Test – 1935, it's well worth a watch, and it's amusing to see just how basic cars were back then.
With no indicators on the vehicles, the film showed how you should signal your intent with your right arm held out of the window.
Drivers were warned: "Don't flick your cigarette ash outside. It's very misleading."
Other advice, delivered in Sir Malcolm Campbell's plummy accent, is to "never drive like this chap… it's a dangerous nuisance to other drivers and puts a big black blot on the driver's copybook".
Bizarrely, the film informs you that taking a right-hand bend on the wrong side of the road is "asking for trouble" and "the examiner doesn't like it".
You'd hope that by test day, anyone who didn't know which side of the road to drive on wouldn't be behind the wheel!
The rest of the test was similar to today's – the examiner would ask questions before the driver set off, the tester ensuring they used correct signals and that safety was always considered.
"Study your Highway Code, think what you're doing, drive with care and consideration, and remember what you have seen in this film, then we shall have the pleasure of greeting you as a member of the fellowship of the road," Sir Malcolm assured.
These days, it's not quite so easy to pass – it's now a requirement that you have a driving-theory certificate before you can sit your practical test.
In 1935, it cost 7/6d (37.5p) to take the test.
Now, the theory test costs £25, plus you'll have to fork out £62 for the practical, but that price rises to £75 if you want to sit your test on an evening, weekend or bank holiday.
An on-screen hazard perception test was added in 2002, while two vehicle-safety check questions became the norm from 2008.
The first test may have been more than 80 years ago, but by and large things haven't changed too much since 1935.
Besides being able to actually drive the car, all it takes is a little bit of common sense.