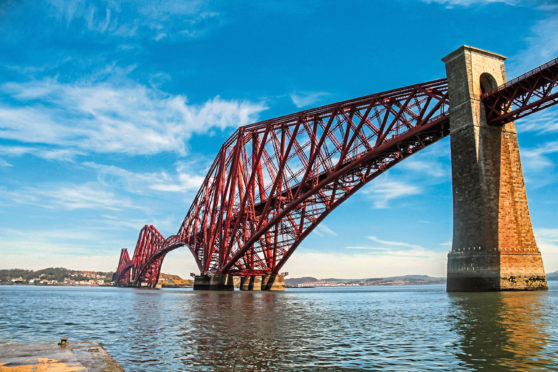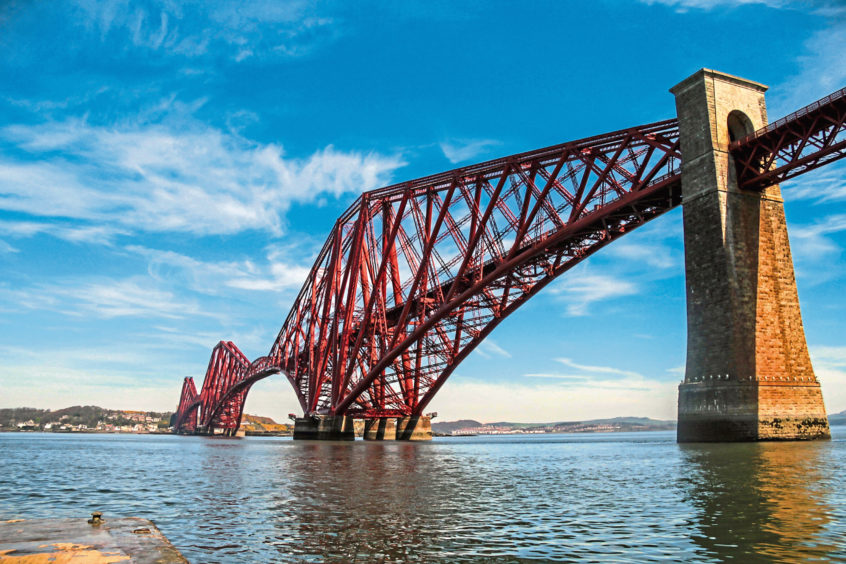 Carrying rattling train carriages back and forth between South and North Queensferry, the Forth Bridge's red arches are one of the most iconic symbols of Scotland.
And this week, the cantilever crossing, which spans 1,630 metres across the choppy Firth of Forth, celebrates its 130th birthday.
Officially opened on March 4 1890, the rail bridge project was deemed essential to expand passenger links between the the two ends of Scotland, via Edinburgh, with the hope of eventually replacing the slowly bobbing ferries, which served what had become one of the busiest routes in the country.
The design of three double-cantilever towers, resting on granite pier foundations, was the brainchild of designer Benjamin Baker, consulting engineer John Fowler and building contractor William Arrol.
Together, they created what would be the longest single cantilever bridge span in the world, until it was overtaken in 1919 by the opening of the Quebec Bridge in Canada.
In often very perilous conditions, more than 4,600 men spent seven years erecting the structure, building the foundations from the very bed of the Firth, before more than 53,000 tonnes of steel and 6.5 million rivets were forged together to create the landmark crossing.
The Duke of Rothesay, the future King Edward VII, had the honour of driving the final rivet into place to commemorate the bridge's opening.
Considered to be so essential to the world of modern engineering and architecture – not to mention its unrivalled symmetrical beauty – the Forth Bridge later became the sixth Scottish landmark to be awarded UNESCO World Heritage Site status, joining the likes of New Lanark, the Old and New Towns of Edinburgh, and the Antonine Wall, as part of its 125th birthday celebrations in 2015.
While the landmark is as much a part of Scotland's landscape as castles, monuments and stately homes, the modern marvel has not remained untouched since its opening.
The maintenance of the bridge has, for decades, been used as an idiom for a never-ending task, as to finish painting the steel meant starting all over again. The task was completed in 2011 when, as part of 10 years of restoration work, the bridge was covered in a new coating designed to last 25 years, bringing an end to the most secure painting job in Scotland.
After the new triple layer paint, still in iconic red, of course, was complete, Colin Hardie, the bridge's construction superintendent, said: "For the first time in the bridge's history there will be no painters required. Job done."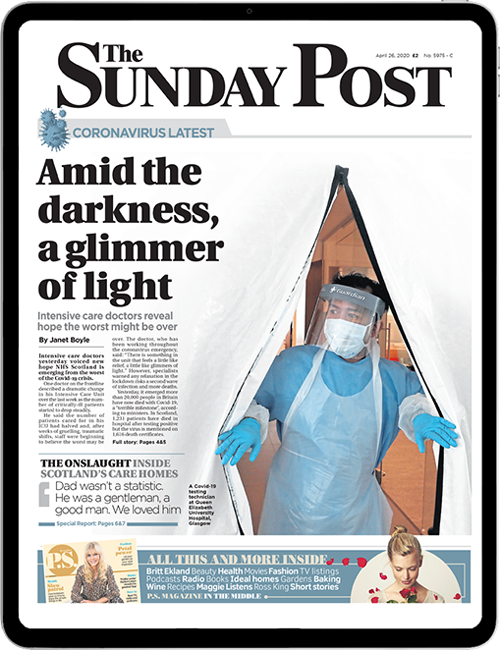 Enjoy the convenience of having The Sunday Post delivered as a digital ePaper straight to your smartphone, tablet or computer.
Subscribe for only £5.49 a month and enjoy all the benefits of the printed paper as a digital replica.
Subscribe