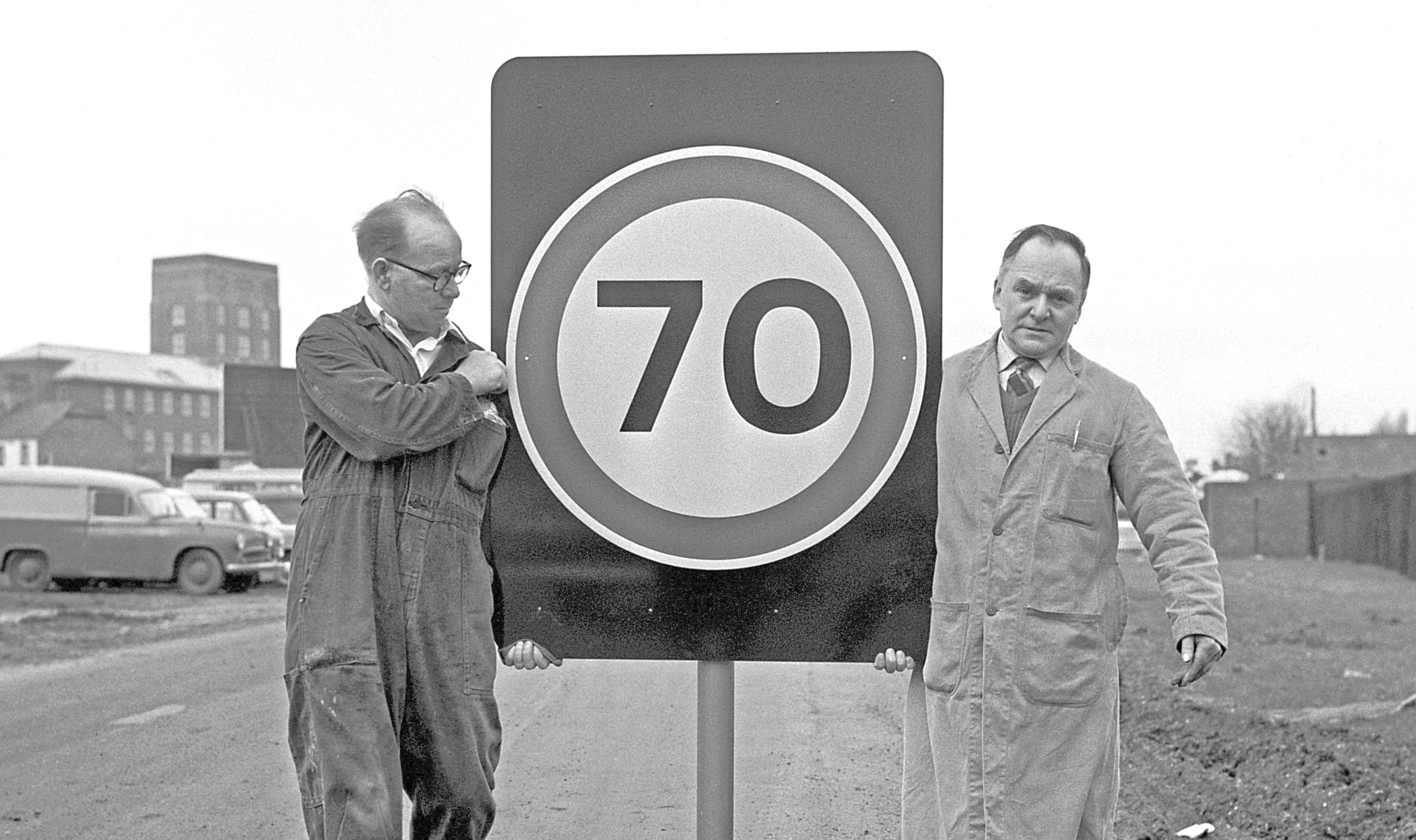 IT definitely wasn't the Christmas present fast drivers wanted.
On December 22 1965, the powers-that-be gave them a temporary 70mph speed limit, which would end up becoming permanent.
That Christmas, The Beatles topped the charts with a song that included a dig at slow Sunday drivers – Day Tripper – but the era when you could just drive as fast as your car allowed were over forever.
The experiment was due to last four months, but would be made permanent in 1967.
A century earlier, the new 1865 law had restricted motor vehicles to 4mph, and half that in residential areas.
In 1935, a 30mph limit had been introduced for built-up areas – something we still have today – but on the open roads, drivers were just pushing it and pushing it, and things were becoming extremely dangerous.
Clearly, cars in the 60s might have looked very trendy but few could really go that fast.
In the summer of '64, however, a team from AC Cars had met at the Watford Gap on the M1, at Blue Boar Services to be precise, and conducted some speed tests.
A snazzy Cobra Coupe GT, being readied for the racing at Le Mans, was pushed up to 185mph by top driver Jack Sears, the highest-ever British motorway speed.
When two cops approached, it was to have a look at the fab vehicle and proud driver, rather than nick anybody.
Alas, within months, everyone was doing silly speeds, the number of crashes was on the rise, and that law change came in. We can only guess how many crashes have been avoided.