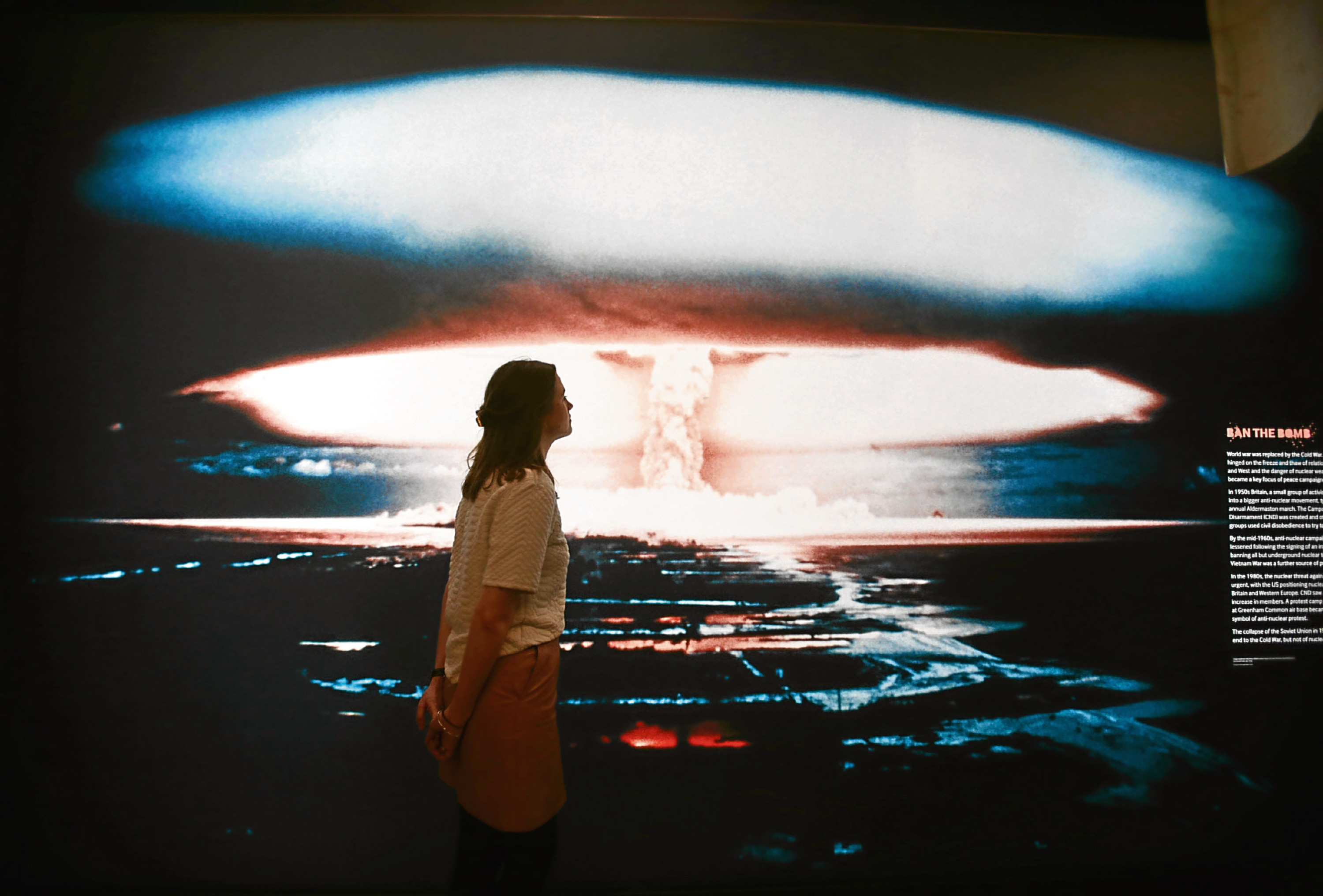 IT'S 60 years since Britain joined the thermonuclear weapons club.
On May 15, 1957, the Ministry of Supply announced that the United Kingdom had detonated its first hydrogen bomb as part of a series of tests in the Pacific.
The tests, known as Operation Grapple, signalled the culmination of a programme started in December, 1954, to develop a one-megaton "H-bomb", as powerful as one million tons of TNT.
It took the British boffins two years to make the leap from basic nuclear bombs to thermonuclear weapons, compared to America's seven, despite limited resources.
The device, known as Short Granite, was dropped by a Valiant bomber of 49 Squadron over Christmas Island and detonated at high altitude to minimise fall-out.
As it turned out, the yield was disappointingly small — "only" 300 kilotons — and it took another six months and three more devices until Grapple X produced a 1.8 megaton explosion.
In fact, the blast was greater than predicted and caused unexpected damage to the military installations on the coral atoll.
Operation Grapple not only led to Britain's first operational hydrogen bombs — the colourfully-named Green Grass and Red Snow warheads in the RAF's Yellow Sun bombs — it also led directly to the formalisation of anti-nuclear feeling in the country with the founding in 1958 of the Campaign for Nuclear Disarmament.
In 2005, a New Zealand study concluded that sailors from the Royal Navy, RNZN and Fijian Navy who witnessed the tests from nearby ships later suffered health effects from being exposed to radioactive fallout, but the MoD insists few were exposed and that their studies showed no ill-effects and a class action lawsuit was denied.
Britain had first advocated an independent nuclear deterrence in 1945.
Believing the country to be extremely vulnerable to a nuclear attack to which defence was impossible or to being overrun by "vastly superior" forces, the Chiefs of Staff stated: "It is our opinion that our only chance of securing a quick decision is by launching a devastating attack upon enemy cities with absolute weapons."
They added: "When New York is vulnerable to attack, the United States will not use her strategic weapon in defence of London."
As a result the UK had been a nuclear power since 1952 when the first British weapon was detonated aboard mothballed frigate HMS Pym off Western Australia.
It was a home design, as the US had ended nuclear co-operation with anyone six years earlier, much to the British boffins' shock.
At first, responsibility for Britain's nuclear deterrent lay with the Royal Air Force and American-built Thor missiles, along with the "V-Force" jet bombers tasked with delivering atomic weapons to Soviet targets in the event of war.
But it became obvious that the Valiants, Vulcans and Victors of Bomber Command were vulnerable to surface-to-air missiles and when development of a weapon that could be launched towards Moscow from bombers still in friendly airspace was cancelled, the "Senior Service" stepped in.
In 1962, John F Kennedy and Harold Macmillan agreed a deal for Britain to buy Polaris intercontinental ballistic missiles (ICBMs) to be carried on Royal Navy submarines.
When Polaris became fully operational seven years later, it ended the V-Force's quick-reaction alert commitment of having one fully-armed bomber per squadron ready to take off in 15 minutes or less.
Polaris served as the UK'S "Continuous Sea Deterrent" until the mid-90s when it was traded in for the new Trident missile system, which is housed on the Navy's four Vanguard class subs.
Last year, MPs voted to renew Trident — by building four new Dreadnought class subs — at a cost of £31 billion, despite the last missile we fired veering off course towards Florida before it was aborted.
That was a £17-million misfire but, while Britain provides the warheads, we actually only lease the missiles themselves from the United States where they are serviced and kept in a common pool unless deployed.
This has prompted speculation that we're not allowed to launch them in anger unilaterally, and require the go-ahead from the US Government.
That's not the case.
The Prime Minister can actually order a launch without telling the White House, but many think the US has built a secret "kill switch" capability into the missiles.
That means that if we ever did launch one without their say-so, they could simply cause it to self-destruct or fall harmlessly into the sea at the push of a button and there's nothing we could do to stop them.
There were also rumours that the swift failure of North Korea's most-recent missile test was down to Uncle Sam having the capability of "toppling" missiles — much like Bond baddie Dr No did in the very first 007 movie back in 1962.
Not that I'm suggesting for a moment that was what happened off the Florida coast recently.
Not at all . . .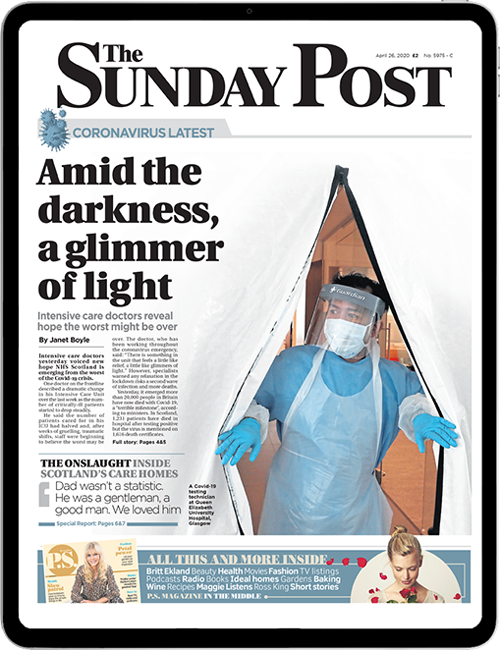 Enjoy the convenience of having The Sunday Post delivered as a digital ePaper straight to your smartphone, tablet or computer.
Subscribe for only £5.49 a month and enjoy all the benefits of the printed paper as a digital replica.
Subscribe