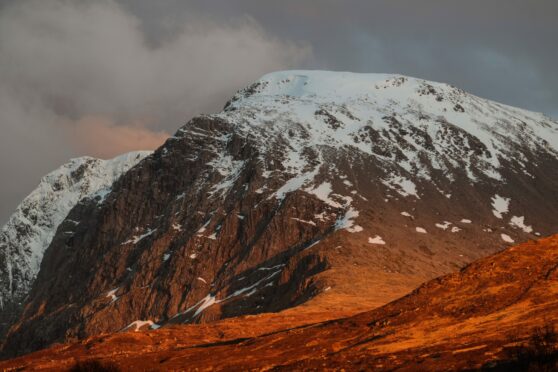 When Paweł Cymbalista first looked up at the UK's tallest mountain of Ben Nevis, he doubted he would ever walk to the summit.
He weighed 101kg (16 stones) and, by his own admission, he was a heavy smoker and drinker.
Eight years later, the 33-year-old father-of-two set a new record by ascending and descending the 1,345m (4,413ft) Ben seven times in 24 hours.
In total, Paweł, who lives with his family in Mallaig, Lochaber, climbed 9,450m (31,000ft) – 600m (2,000ft) more than the height of Mount Everest – and covered a distance of 108km (67 miles).
Now weighing about 63.5kg (10st) and having given up smoking, he says: "I was so happy to set a new record on Ben Nevis. It had been a big goal of mine."
In fact, it was the iconic mountain located close to Fort William that gave Paweł the incentive to become fitter and healthier. "In 2013, I'd recently moved from Poland to Scotland and, living close to Ben Nevis, I often had a view of the big mountain," he said.
"But back then I was very overweight and had bad habits that were affecting my health. I knew I needed a challenge to make changes to my lifestyle and I thought that one day I would like to get to the summit of the mountain."
In November that year, Paweł quit smoking and also took up running. He joined Lochaber Athletic Club for motivation and enjoyed running with other people on the trails near or on the slopes of the Ben.
Five months later, on Easter morning in 2014, Pawel made his debut ascent of Ben Nevis. It took him 2.5 hours to walk up from the base, which is close to sea level, and 1.5 hours to descend.
Since then, he has summited the iconic mountain many times, including competing in the annual Ben Nevis Race five times. His fastest time is two hours and two minutes.
But Paweł still wanted another goal. "I got to thinking about how many times I could go up and down Ben Nevis in 24 hours, he said. "First, I came across a story of a teenager who had done it five times in 2018.
"Then I heard about the record held by Charlie Anderson. In 2006, he completed Ben Nevis six times, up and down. I contacted him and he was kind enough to give me advice and great support for my own record attempt."
Training for the new Ben Nevis record saw Paweł complete three classic mountain rounds in the UK in under 24 hours.
"I did the Charlie Ramsay Round in Scotland in August 2020 and, in May 2021, I completed the Paddy Buckley Round in Wales and then, in July, the Bob Graham Round in England, all within 24 hours."
Originally, Paweł, who works for seafood company Mowi, was aiming for a record of eight ascents and descents on Ben Nevis but poor weather made the attempt more difficult.
He set out on October 9, 2021, at 11am. "After four ascents I felt OK. I thought to myself that I had got it and I would be fine for the eight summits," he said.
"But then the weather changed and it was very foggy above 3,000ft. It had been wet and windy at the start, too, and while the conditions did calm down the fog affected visibility. I couldn't see more than a metre ahead and it was hard to stay on course higher up."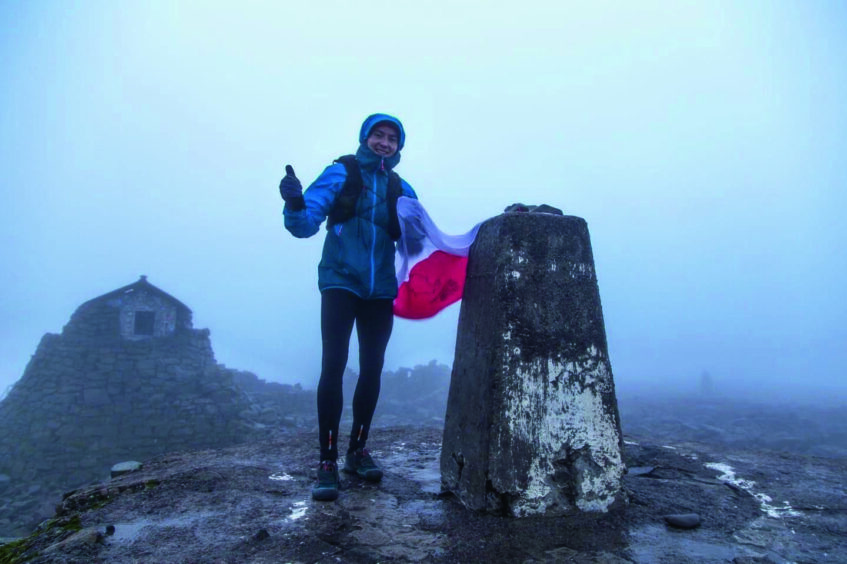 Paweł relied on his compass, as well as friends who were supporting him. "I was very lucky to have people around me and I was able to follow a bearing, but it wasn't easy."
Paweł also faced 12 hours of darkness during the challenge and the rough terrain meant his feet became sore, but he reveals he never thought about stopping.
"I wasn't going to let the pain in my feet stop me. I kept thinking about my friend Davy Duncan, who I was fundraising for."
At the start of 2021 Davy, from Fort William, fell ill with Covid-19 while working offshore. To save his life, he was put into a coma and looked after in a hospital in Mexico.
After many weeks and complications, Davy was taken out of the coma to start his journey back to good health and to return to Scotland. "I kept thinking about what Davy had gone through and what he still faces to fully recover," Paweł says. "This motivated me to keep going.
"I wanted to do something to help him and running is what I do, so the Ben Nevis 24-hour challenge has been my way of helping him. When things got hard on the Ben, I thought if Davy can keep going, then so can I."
Paweł was grateful to friends and family for their support throughout the challenge. He is married to Ashley and the couple have two daughters, 10-year-old Maiya and three-year-old Freya.
"There were just so many people who came out to help me, including Ashley, other family members, friends and many from where I work. They did ascents with me, gave me food, brought me coffee and cheered me on. It was a team effort to break the record."
Consuming calories was a tough part of the challenge and, after about 12 hours, Paweł said his stomach started rejecting anything sweet. "I then moved on to savoury foods, such as pasta, Pot Noodles and baby food," he said.
Another favourite food was pork pies. "I love pork pies and I find they are great for a long-distance challenge.
"One pork pie was in my pocket although I didn't eat it. At the end, I showed it to Maiya and told her it had been on the top of Ben Nevis twice.
"She asked for it to be frozen so she could take it to school to tell her friends about what I did."
It also meant a lot to Paweł that the former record holder Charlie was there to support him.
"It was uplifting and motivating to have Charlie there. He was an amazing support and he wanted to make sure I was safe. He placed glow sticks in the summit area when visibility was poor, and he really wanted me to break the record."
Having adjusted his record-breaking sights to seven ascents in 24 hours, Pawel describes the relief on summit number seven.
"Getting to that final summit of the challenge, I felt very happy because I knew I wouldn't need to make that climb again.
"I descended and finished the challenge in 22 hours and 43 minutes. I knew I didn't have time to go up and down once more so I stopped there.
"I felt very tired and my legs were hating me but I was very pleased with what I had achieved. I'm not sure when I will want to go back up Ben Nevis again, though!"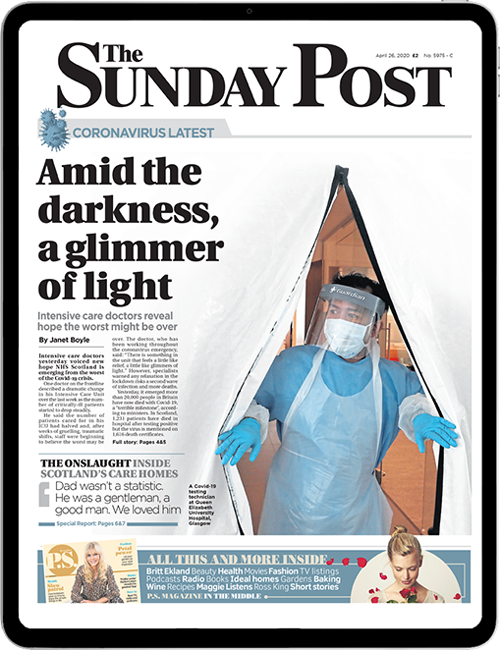 Enjoy the convenience of having The Sunday Post delivered as a digital ePaper straight to your smartphone, tablet or computer.
Subscribe for only £5.49 a month and enjoy all the benefits of the printed paper as a digital replica.
Subscribe