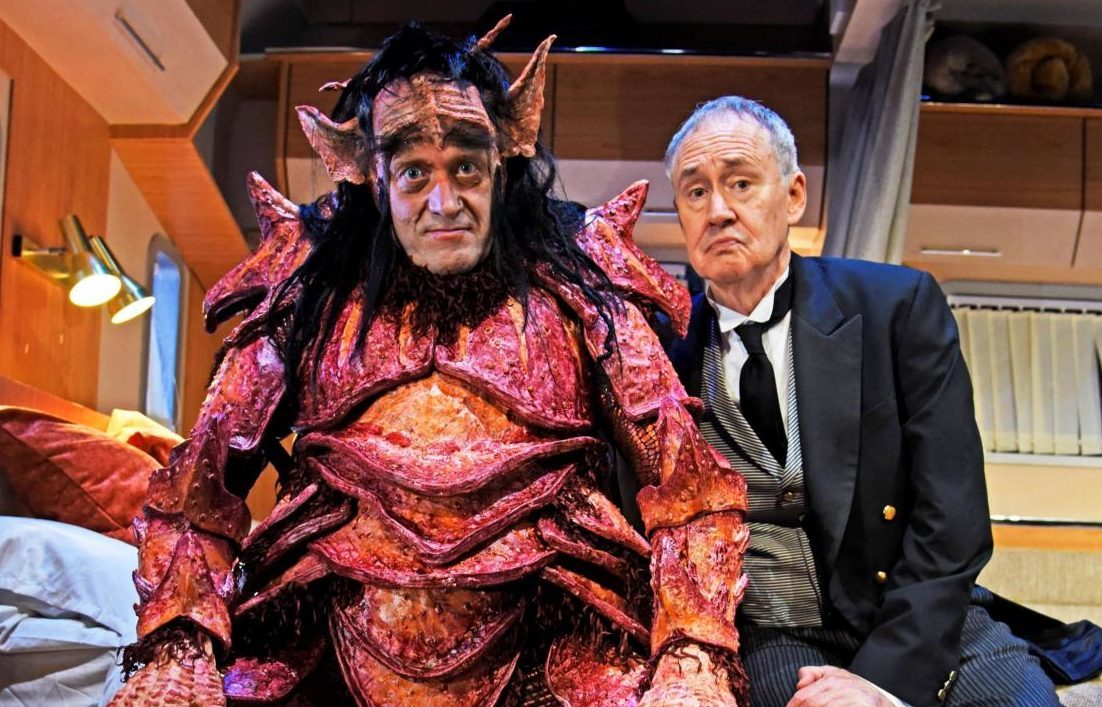 ACTOR and writer Ade Edmondson is in his garage, knee-deep in boxes full of old books and scripts.
"I'm converting a garage into a new writing space, so I'm unpacking all the old books again and it's like meeting old friends – I enjoy seeing them," smiled Ade, star of cult comedies such as The Young Ones and Bottom.
"I have a whole shelf of Steptoe And Son scripts and plays by writers like John Osborne.
"I spend so much of my adult life writing."
The latest piece of writing Ade has brought to life is a new play, Vulcan 7, which he's co-written with his Young Ones alumnus, Nigel Planer. The duo also star in the comedy drama, which comes to Edinburgh next month.
"Nigel and I have been trying to find a play to do for 25 years," 61-year-old Ade continued.
"We were always being sent scripts that might work, but then one day over lunch we said, 'Why don't we just do our own, we can do better than this stuff'.
"I've written in a lot of partnerships, with people like Rik Mayall and Nigel Smith, and I like writing that way.
"Most of it is just talking and sharing experiences and when you haven't seen someone in quite a while there are a lot of things to talk through.
"We are both over 60 and knew each other before we started to achieve anything. We know what we were like before we had success and we can give each other genuine criticism."
Ade and Nigel play Gary Savage and Hugh Delavois, one a Hollywood A-lister on the slide and the other a plodding actor, who are reunited on the set of a fantasy movie sequel being shot on an Icelandic wasteland.
Hugh (Planer) has landed the role of Vulcan's butler and is making his seventh film for the franchise, while Gary (Edmondson) is playing a guest monster which requires four hours in make-up but only has one word in the script.
Sparks fly inside the trailer as old wounds are opened. Outside, the director's gone AWOL, the catering truck's on the wrong side of a ravine and the nearby volcanic activity is growing ever more lively.
"There are lots of jokes but it's not flippant," said Ade. "It's also not serious, it's just real. Most jokes are not funny if they aren't true.
"It's not the same type of comedy as some of my other work – it's more deeply felt."
Dad-of-three Ade, who has been married to Jennifer Saunders since 1985, has lots of irons in the fire, including presenting, making music and penning children's books.
"I get bored quite easily, so I like to flit between things," he admitted. "I like everything I do in my life – I don't do anything I don't want to do. That doesn't mean I always enjoy it when it happens."
Ade was in Edinburgh this past summer for the Book Festival, chatting about his latest kids' book.
He is one of the many comedians, others include David Walliams and Julian Clary, to have become bestselling authors for youngsters.
"The standard criticism I received for my TV shows was that they were childish and puerile, which tends to do well in children's books," he smiled.
"Childlike – I always took that as a positive, whether it was meant that way or not."
The talented cook – he was a finalist on Hell's Kitchen and won Celebrity MasterChef – has also done plenty of dramatic roles.
Two of the most notable of late were his appearance as Captain Peavey in Star Wars: The Last Jedi and Twelfth Night with the Royal Shakespeare Company.
"Shaky was an odd one – I was flattered to be asked.
"But in the end I felt it was weird to keep reinterpreting stuff. I don't just want to copy everything that someone else has done or that I have done previously.
"The Star Wars cameo came about because the director was a huge fan of Bottom.
"It was a remarkable experience. Everyone, with the exception of Mark Hamill who is the only original, is working on something they have regarded in their lives as iconic, which makes it very surreal.
"I used the experience quite extensively when writing Vulcan 7."
Ade added: "When we started we were revolutionary and I still want to be revolutionary.
"I want to do stuff that matters and I think this play does matter."
Vulcan 7, King's Theatre, Edinburgh, Nov 5-10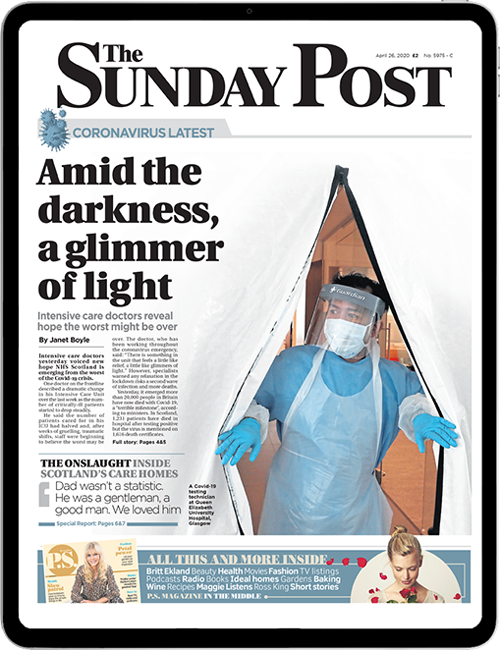 Enjoy the convenience of having The Sunday Post delivered as a digital ePaper straight to your smartphone, tablet or computer.
Subscribe for only £5.49 a month and enjoy all the benefits of the printed paper as a digital replica.
Subscribe