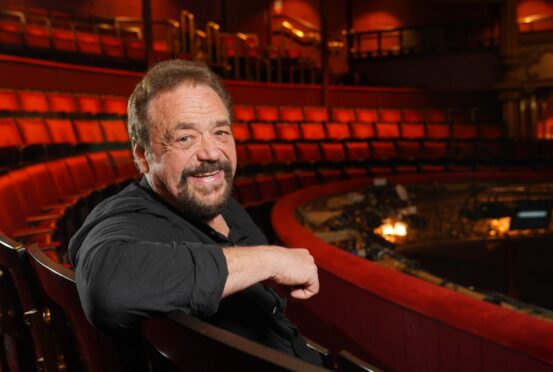 Jay Osmond has many fond memories of the Festival Theatre in Edinburgh, where the musical he co-wrote about his family's showbusiness career arrives on Tuesday for a five-day run.
In 2003, he and his brothers performed there as part of the Royal Variety Performance, with the Queen in attendance. It would be her last visit to the theatre.
"She and my mother had such a sweet relationship and my mother always spoke very highly of her," Osmond said. "I met her twice. She had a wonderful life and we have great love for her in our family."
Osmond was prompted to write the musical after a conversation with a Nordic theatre producer.
"I told him I was writing a book and he said I should make it into a living memoir," Osmond explained. "I asked him what that was and he said a play, a musical. He told me he'd always wanted to do one for our family and he'd love to see it through our eyes.
"We started five years ago, working with a great team of writers and producers and it was brought to life. I take the audience on a journey, starting at Walt Disney when he produced us and going through the ups and downs, the good times and bad times.
"It's about a band of brothers who stick together and have each other's backs through thick and thin. What I wanted to do was for people to see how I saw my family and to give the stories behind the music."
Osmond says he's seen the show almost 70 times already, often travelling over from his Wyoming home to follow it on its UK tour. He and wife Karen are disappointed they'll be unable to make it to the Edinburgh shows this week.
"It's killing us not to be there," he admitted. "The hardest part of coming to Scotland is I worry about getting my wife out of there, because it's where she wants to stay. If we didn't have such roots in Wyoming then we would live in Scotland because we really feel at home there. The nature and the landscape feels just like Wyoming and we love the way the people tell you what they think.
"A big part of our Mormon religion is following our roots and we discovered Robert The Bruce is in our family history. In one of the last shows I performed in Scotland, I wore a kilt and I felt like a pure Scot!
"I had a wonderful bagpipe player come to play alongside me and it was so rejuvenating. Although, I learned when playing Crazy Horses not to pivot while I was wearing the kilt!"
There are plans to take the show to other countries following the conclusion of its UK tour. Osmond has just about got used to seeing actors up on stage playing him and his family, but says the hardest part of the process was condensing 65 years of history and music into two hours and 30 songs.
"I didn't want to sugar-coat anything and I wanted people to know this was from my heart," the 67-year-old added. "I wanted to honour my family and I wanted people to see who they really are. The highlight of the musical for me is when we are at our lowest, which comes towards the end of the show, as it shows how a family comes together and fixes things.
"There's a thread that goes through the music – it's always our faith first, then our family, and then our career. That's what saved us, those three words. Our family always had a goal. It wasn't to make money and be famous, but to lift families through music.
"I wanted people to see the mission we were on and how it changed lives – not only for the wonderful fans who followed us but in how it changed our lives.
"It's feelgood and nostalgic, but it's not a jukebox musical. I guess it's a painting of my life and how I saw things, and I've been loving hearing the responses."
---
The Osmonds: A New Musical, Festival Theatre, Edinburgh, Tuesday-Saturday; His Majesty's Theatre, Aberdeen, November 1-5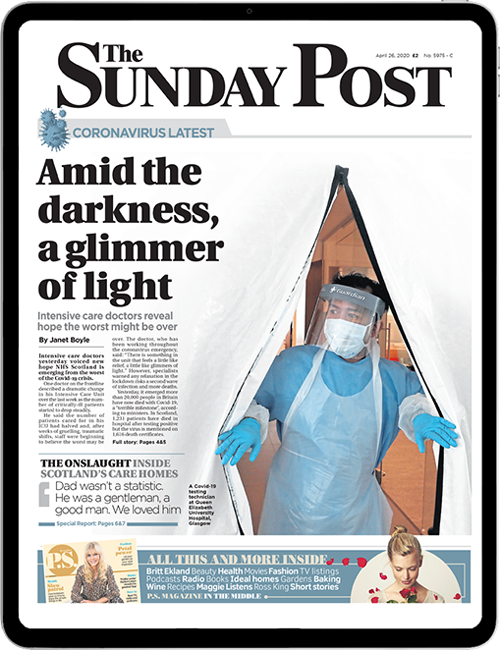 Enjoy the convenience of having The Sunday Post delivered as a digital ePaper straight to your smartphone, tablet or computer.
Subscribe for only £5.49 a month and enjoy all the benefits of the printed paper as a digital replica.
Subscribe