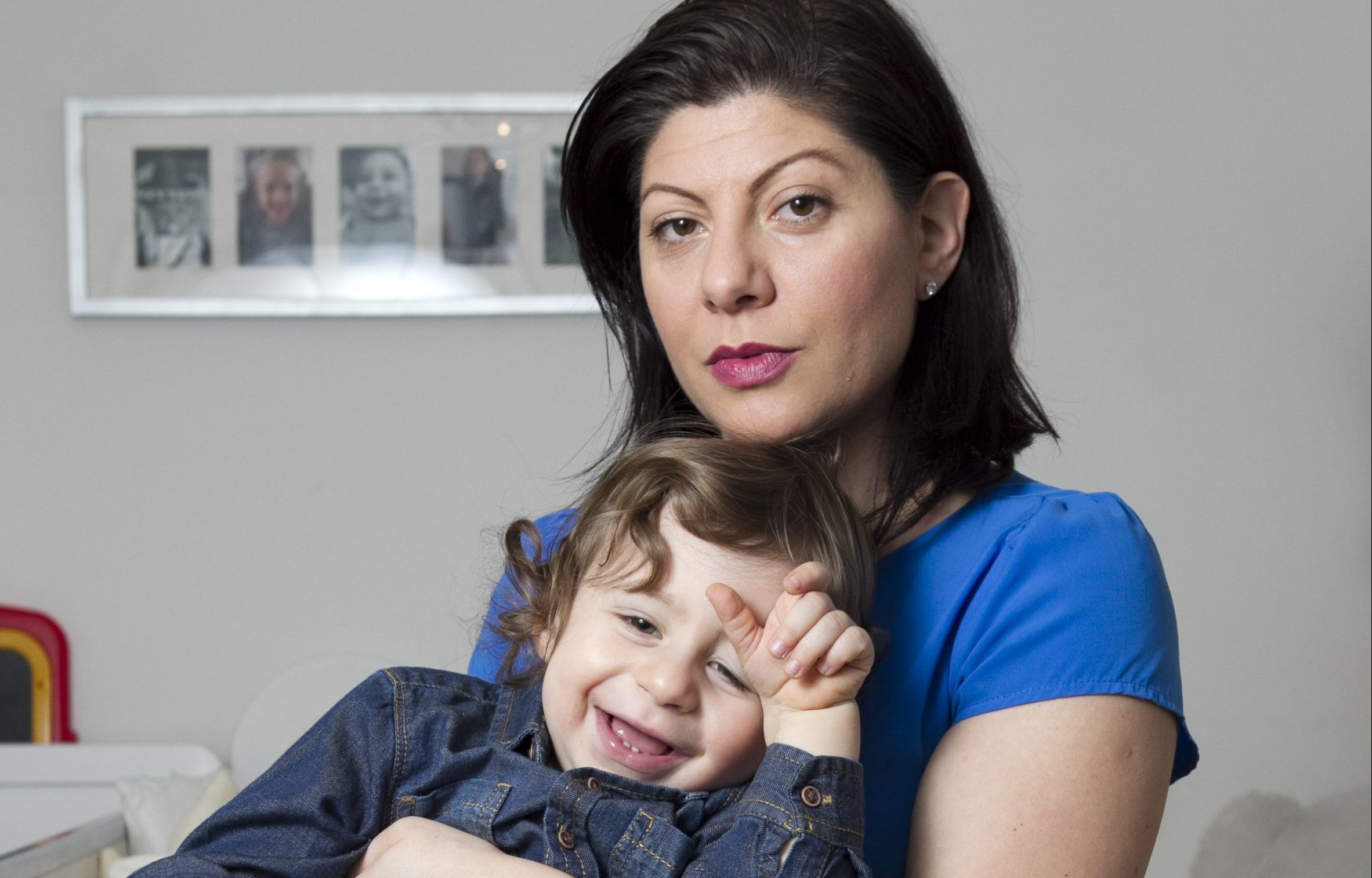 THE mum of a toddler rushed to hospital after being hit by flu has hailed frontline NHS staff.
Diego Capasso is just one of the many Scots floored by the virus as doctors warn the very young and very old are most at risk.
The flu caused a serious lung infection in the 21-month-old infant, who spent four days in hospital. His mum Maria, 39, a hotel worker from Hamilton, Lanarkshire, said: "Diego became unwell on Boxing Day.
"His temperature soared to 40C. There has been a lot of flu about and I felt he had picked it up.
"Our GP told me to give him infant paracetamol to bring it down. But as it wore off, his temperature shot back up.
"I called NHS24 and the advice was to keep giving him paracetamol. Within four days he had stopped eating and drinking and just wanted to sleep all the time.
"He was breathing quite fast and we knew we had to act quickly. My husband Guiseppe and I took Diego to A&E at Wishaw General.
"Doctors said he was badly dehydrated and admitted him to the children's ward.
"Tests revealed one of his lungs and his ears and throat were infected. He was immediately given intravenous antibiotics.
"The doctors and nurses at the hospital were fantastic. We can't thank them enough."
999 Emergency: Lives at risk as desperate callers put on hold for 20 minutes
The toddler lay listless, hooked up to his drip for four days. Around him were other children, also admitted suffering from the effects of the flu outbreak.
"The ward was very busy and many of the children seemed to be suffering from the flu and chest infections," Maria said.
"This flu outbreak seems to be the worst for some years. It's unbelievable how many people have been affected.
"It seems to hit children worst as their immune systems are too young to cope."
NHS Winter crisis: An A & E doctor on a shift in the frontline
Maria and Guiseppe, who also have a daughter Georgia, six, spent their time between the hospital and their home.
Little Diego spent four days in hospital before being allowed home.
"He is slowly getting back to his wee self now," Maria smiled. "He ate his first full meal on Thursday."