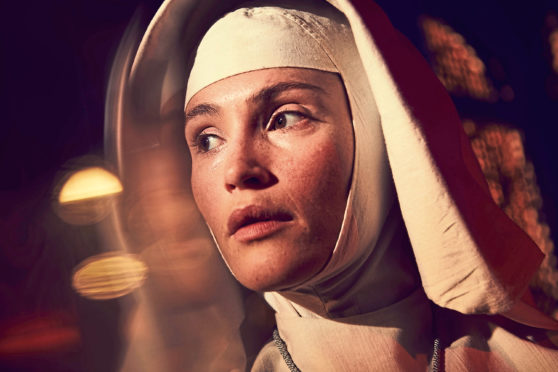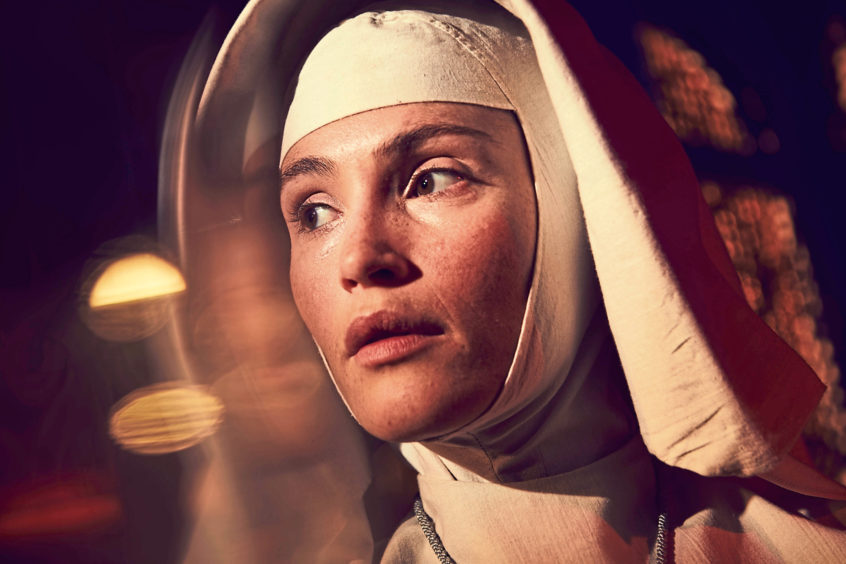 Most of us didn't get away in 2020, with international travel being off limits for much of the year. For Gemma Arterton, star of the BBC's intense new drama, Black Narcissus, she can at least point to one memorable trip.
Filming in the remote Himalayas was an acting job like no other for former Bond girl Gemma, who took seven days to get to the location in Nepal
"I'm so proud of the work we did on this – we put our hearts and souls into it," said Gemma. "We all went to Nepal and it took us three flights and a week to even get there.
"We were in the middle of nowhere in the Himalayan mountains and it was a really special bonding experience. These things don't come along very often at all.
"There was something really magical about this and the shoot itself for me was one of the highlights of my career so far."
Gemma plays ambitious young nun Sister Clodagh who heads up a mission to the palace of Mopu, in the Himalayas.
The building's haunting mysteries awaken forbidden desires that seem destined to repeat a terrible tragedy.
As past and present collide, the arrival of young General Dilip Rai (Chaneil Kular) is the catalyst for an explosion of repressed desires that must end in a fatal confrontation. Gemma spends most of the running time in a nun's habit, and wearing the outfit took its toll.
"The physicality was quite a big thing," she added. "However when you are wearing the wimple everything is constricted. Your ears are covered, you can hardly see any of your face, your eyebrows are covered and then you have the vale over the top. So it blinkers you."
Black Narcissus is based on a book which was adapted into a movie classic in 1947 but Gemma came into the project fresh.
"I hadn't read the book and I hadn't seen the film before reading writer Amanda Coe's adaptation, which was really helpful for me to form my own opinions on the character and the journey," she said.
"I then read the book, which is an incredible piece of work. I hope it gets a resurgence after this as it's such a wonderful piece of writing.
"I did then watch the film and I'm really pleased that I did, because it's such a masterpiece.
"As we have three episodes, three hours, we can get deeper into the story of the characters than just the plot, and Amanda's script has allowed us to do that.
"We get under the skin of these characters and explore their relationships in a much deeper way."
---
Black Narcissus, BBC1, tonight, 9pm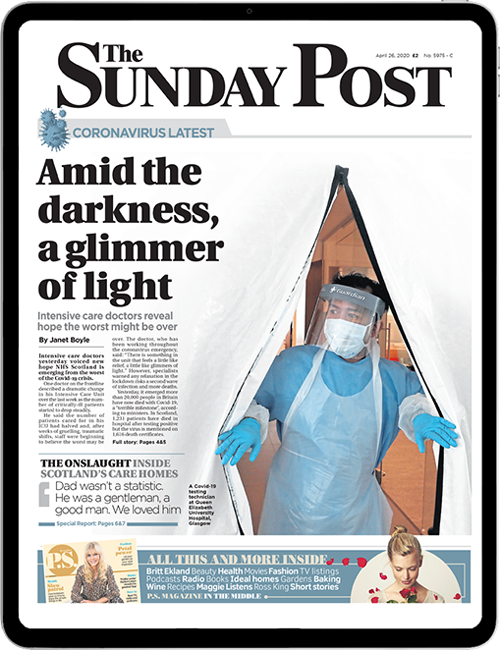 Enjoy the convenience of having The Sunday Post delivered as a digital ePaper straight to your smartphone, tablet or computer.
Subscribe for only £5.49 a month and enjoy all the benefits of the printed paper as a digital replica.
Subscribe