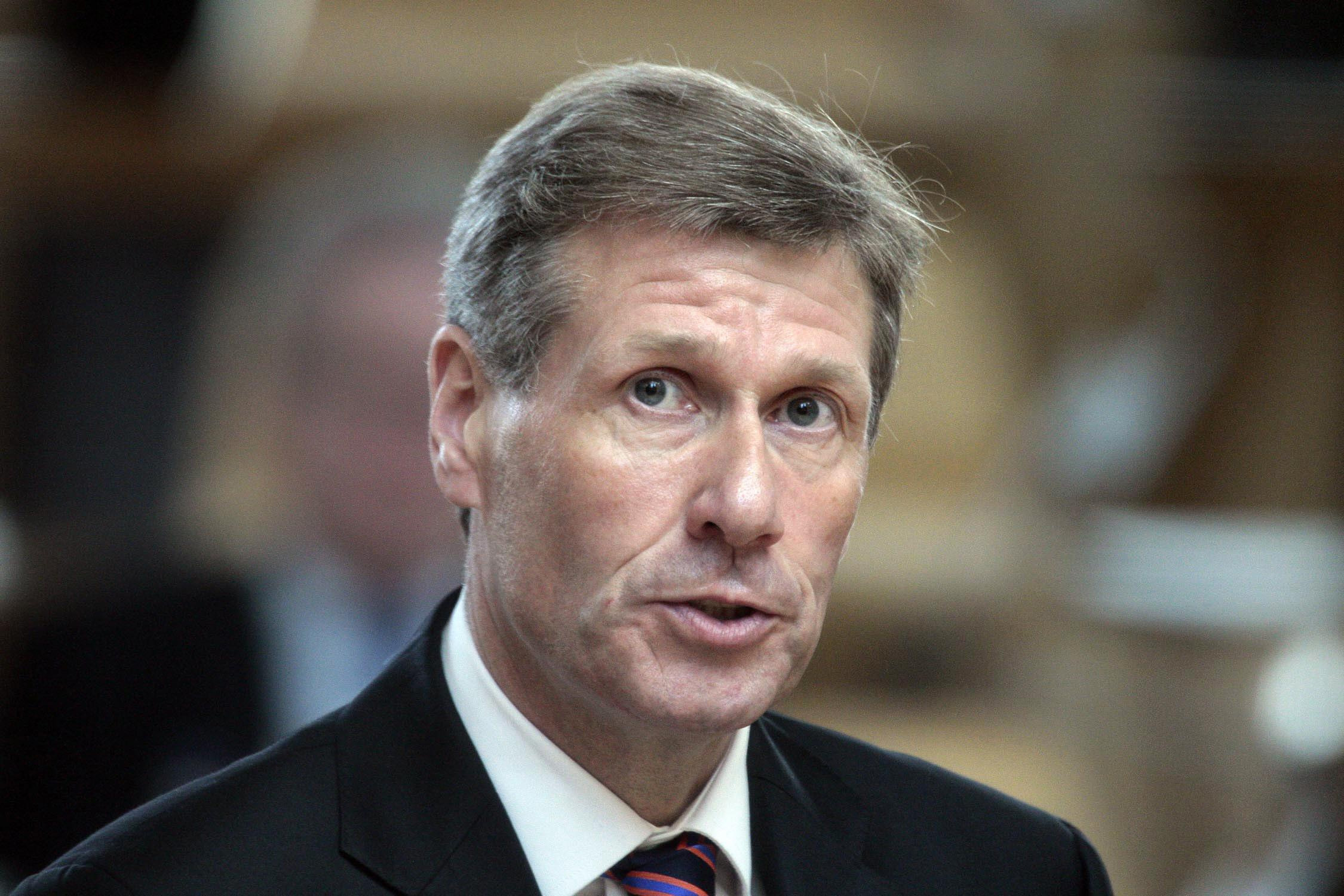 NICOLA Sturgeon is facing pressure to drop plans for another independence referendum after Kenny MacAskill said "now is not the time" for another poll.
The former Justice Secretary is the most senior SNP figure to argue the party should drop its referendum plans following the General Election result.
Mr MacAskill surprisingly aped Theresa May's well-worn position on independence, adding it would be "wise" for the First Minister to drop her plans.
He said this was not an "abandonment of a commitment to independence" but more "a recognition of the current political mood".
Miss Sturgeon, who previously said Scotland would have a second referendum as early as autumn next year, said last week she would take time to "reflect" on what to do on the issue of independence.
The SNP's rivals last night seized on Mr MacAskill's comments.
Scottish Labour's election campaign manager James Kelly said: "Senior SNP voices are queuing up to tell Nicola Sturgeon to drop her destructive plans for an unwanted second referendum.
"If she won't listen to voters, who sent her a clear message in the election, she must surely listen to people within her own party.
"It's time for Nicola Sturgeon to get back to the day job of improving our schools and hospitals. She should take the threat of a divisive second referendum off the table, and focus on what really matters to people."
Last week Miss Sturgeon admitted her plans for Indyref2 were "undoubtedly" a factor in the election result.
The SNP remain the largest party in Scotland with 35 seats – but lost 21 of the 56 constituencies it won in 2015.
Miss Sturgeon said she would "reflect carefully" on the result having previously promised to set out more detail on a second referendum after the General Election was out the way.
Writing in a newspaper, Mr MacAskill said: "The SNP stands for independence for Scotland and the advancement of all Scottish interests.
"It is not the Referendum Party.
"That's a strategy for the achievement of independence.
"However, in light of election results it would be wise for the SNP to abandon current plans for a second independence referendum at the moment.
"That's not an abandonment of a commitment to independence.
"That cannot be expected any more than a renunciation of capitalism by the Tories or socialism by Labour.
"It's simply a recognition of the current political mood."
Mr MacAskill admitted that "key questions on currency and pensions" still had to be addressed.
"Until then, the focus should be on building the platform to seek the opportunity to go again," he added.
"A referendum remains the right way to resolve major constitutional questions.
"But, now isn't the time, and while the SNP commitment to Scottish independence remains, it needs to concentrate on furthering Scottish interests to achieve it."
Former Scottish health secretary Alex Neil has previously called for the second referendum to be delayed. The veteran Nationalist criticised party leaders for losing crucial votes at the General Election by "jumping too far ahead of public opinion".
Scottish Conservative deputy leader Jackson Carlaw said: "In the week since the General Election result, Nicola Sturgeon has shown a complete failure of leadership.
"Instead of listening to the message she was given, she has ignored people in Scotland who want her to take a second referendum off the table.
"Instead, we now face Scotland being left in limbo by a First Minister who is putting her job as SNP leader before her duty as First Minister.
"Scotland can't be left hanging around while Nicola Sturgeon works out how to march her party faithful back down the hill.
"She needs to show some leadership and respond now."
A spokesman for Miss Sturgeon last week insisted the First Minister had no timescale on when she'd set out her thoughts on Indyref2, saying the start of Brexit talks tomorrow – without an official UK Government in place – was the priority.
Meanwhile, new SNP Westminster leader Ian Blackford has called for a change in direction on Brexit ahead of discussions getting under way in Brussels.
The Ross, Skye and Lochaber MP said: "The SNP has produced credible plans both for dealing with Brexit and an alternative to austerity – protecting our place in the single market and protecting public investment in our public services – and the Tory government must now give these plans serious consideration."