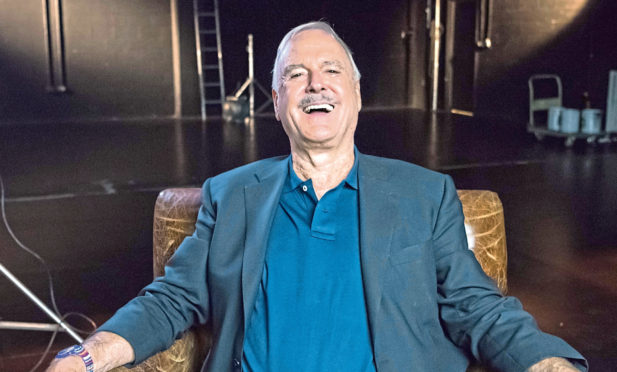 King of the funny walks John Cleese will celebrate his 80th birthday on October 27 – but he says he still intends to keep making us laugh for many years to come.
"There's no doubt that life changes when you get over 60," said John, star of Monty Python, Fawlty Towers and many other great shows and films.
"Not that 60 is a grand old age of course, these days it is more like middle age but I noticed that because of my height I creak a bit when I am getting into a low car and creak even more when I am getting out of it. I think they should make cars that are creak-proof.
"Being so tall is a bit of a nuisance when you get older just as it was when I was younger.
"Because I was very tall when at school and because my name was often changed to Cheese I came in for a lot of teasing in the playground. The only way to overcome that was to make people laugh and I think that is where it all began really.
"I also owe much to the fact that I was born in Weston-Super-Mare, a brilliant Somerset seaside town where entertainment is so important. It was a part of my growing up. The pier, the crazy golf, the donkeys and all the great attractions are not just for the visitors. We locals loved them too.
"I certainly did. I was born just as the Second World War was breaking out, so there was not much fun for the first few years. I don't think my birth caused it to go on so long but you never know. It was not until the 1950s that everyone really started enjoying themselves again.
"I used to be taken to Knightstone Theatre by my parents. Many of the great names of the day appeared there in variety shows and I especially remember Frankie Howerd and also Reg Varney.
"I loved the comedy but to be honest, I don't think that I was influenced to try to do the same.
"I'm not sure even now if I ever had ambitions to go into comedy but I don't think you could experience shows like that without something rubbing off."
John claims he was just an ordinary schoolboy but there was no doubt he did make people laugh from an early age.
"I did the things ordinary schoolboys did when I went to St Peter's Prep School. I enjoyed football and cricket and I still do. I liked some subjects and hated others. I veered towards science rather than anything else and when I moved on to Clifton College I knew where I wanted to go. At least that's what I thought.
"I liked playing practical jokes and did get into trouble a few times. I wasn't deliberately disobedient, I just liked to create a few laughs. I still didn't get the message though and saw science as my route to life."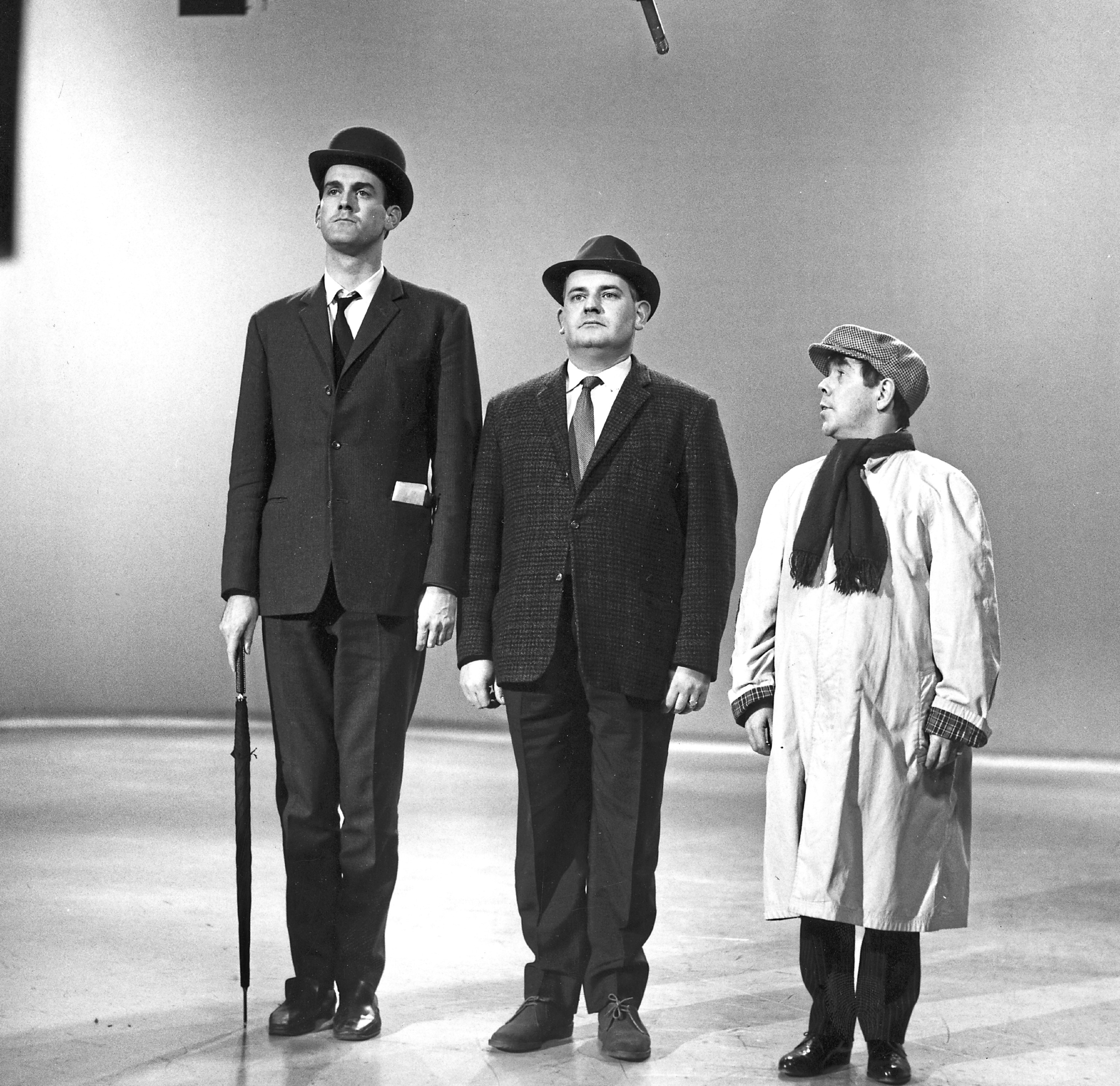 There was a time though when John Cleese might have been totally lost to entertainment and gained by education.
"Yes, I became a teacher for a short time," he recalled. "That was when I wanted to go to Cambridge but had to wait for two years.
"My old headmaster at St Peter's had a vacancy for a teacher and so I was recruited. I didn't really know anything other than science but he gave me a crash course in how to keep ahead of the lessons and that was it."
John enrolled eventually with Downing College, Cambridge and perhaps that was the turning point as he had a number of contemporaries who went on to greater things, among them David Frost, Tim Brooke-Taylor, Bill Oddie and Graham Chapman. The well-known Cambridge Footlights Dramatic Club beckoned and John Cleese answered the call.
"I went in to study science but the Footlights gave me a new interest and some great fun," he said. "We created a number of reviews and they turned out to be quite popular.
"I think that our reputation grew and with it the reputations of some of those involved. That's how I started writing for the BBC. I got £30 a week in those days and that was pretty good money. I was moving up in the world, as I thought, and it had nothing to do with science."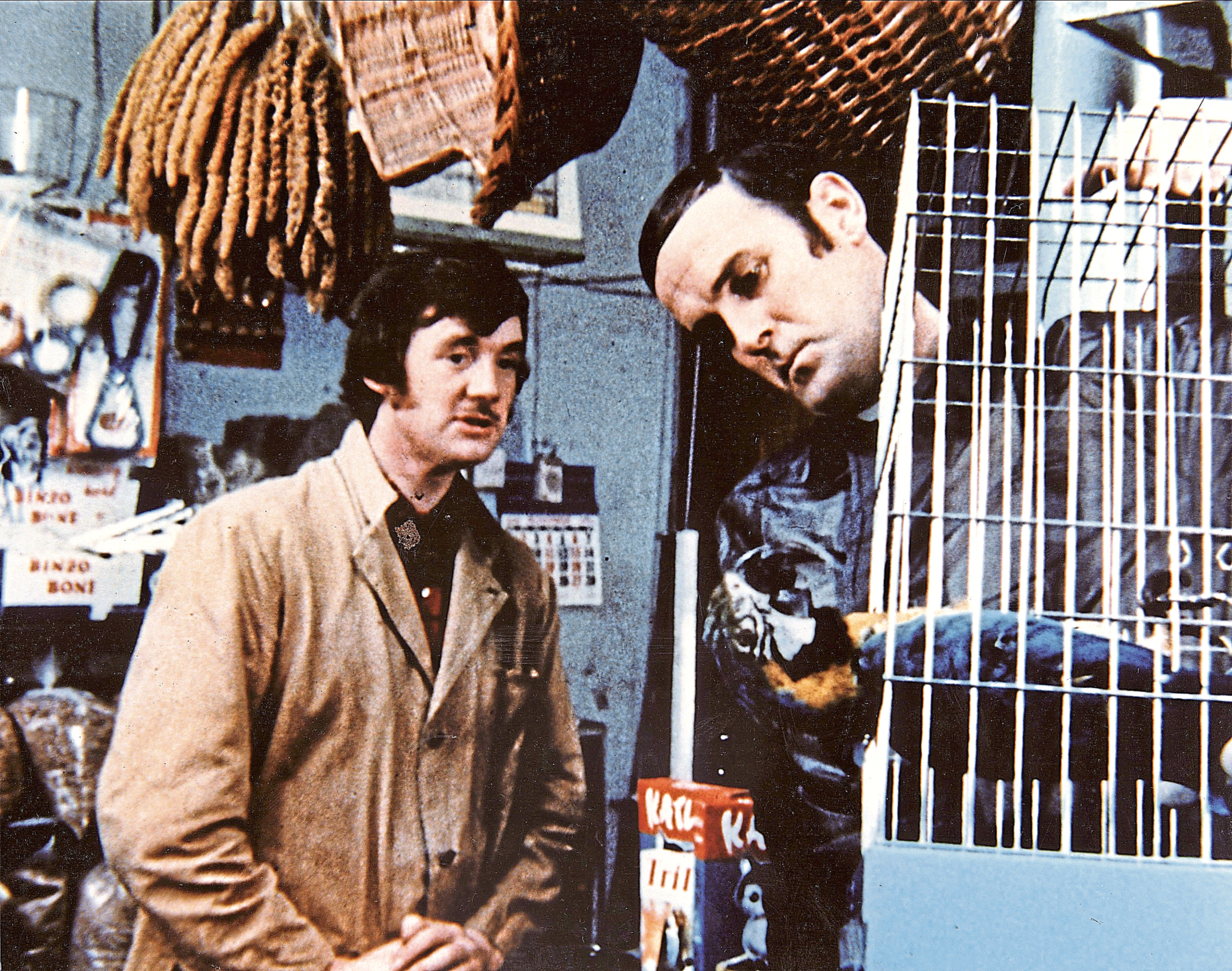 It is tempting to say that the rest is history but there is so much more to it than that. John Cleese and his Footlights pals kept in touch and their careers grew sometimes side by side and sometimes entwined. A great example of the latter was the legendary That Was The Week That Was.
"David Frost hosted the show and I was one of the writers who then found himself also performing," John explained.
"The experience from the Footlights proved to be invaluable and the show became amazingly popular.
"I think that was such a major step up for many of course including the brilliant Ronnie Barker and Ronnie Corbett who later went on to the outstanding Two Ronnies.
"David Frost was excellent of course and also went on to even more success with his other shows.
"As for me, well I continued to write and perform and had the privilege of working with so many really top people who gave you confidence that they would bring your written work to life in the best way possible.
"Of course Monty Python came along and turned us all into internationally famous faces. It was odd to be recognised all over the place as one of the Monty Python team but it was really nice as well and opened the door to other possibilities."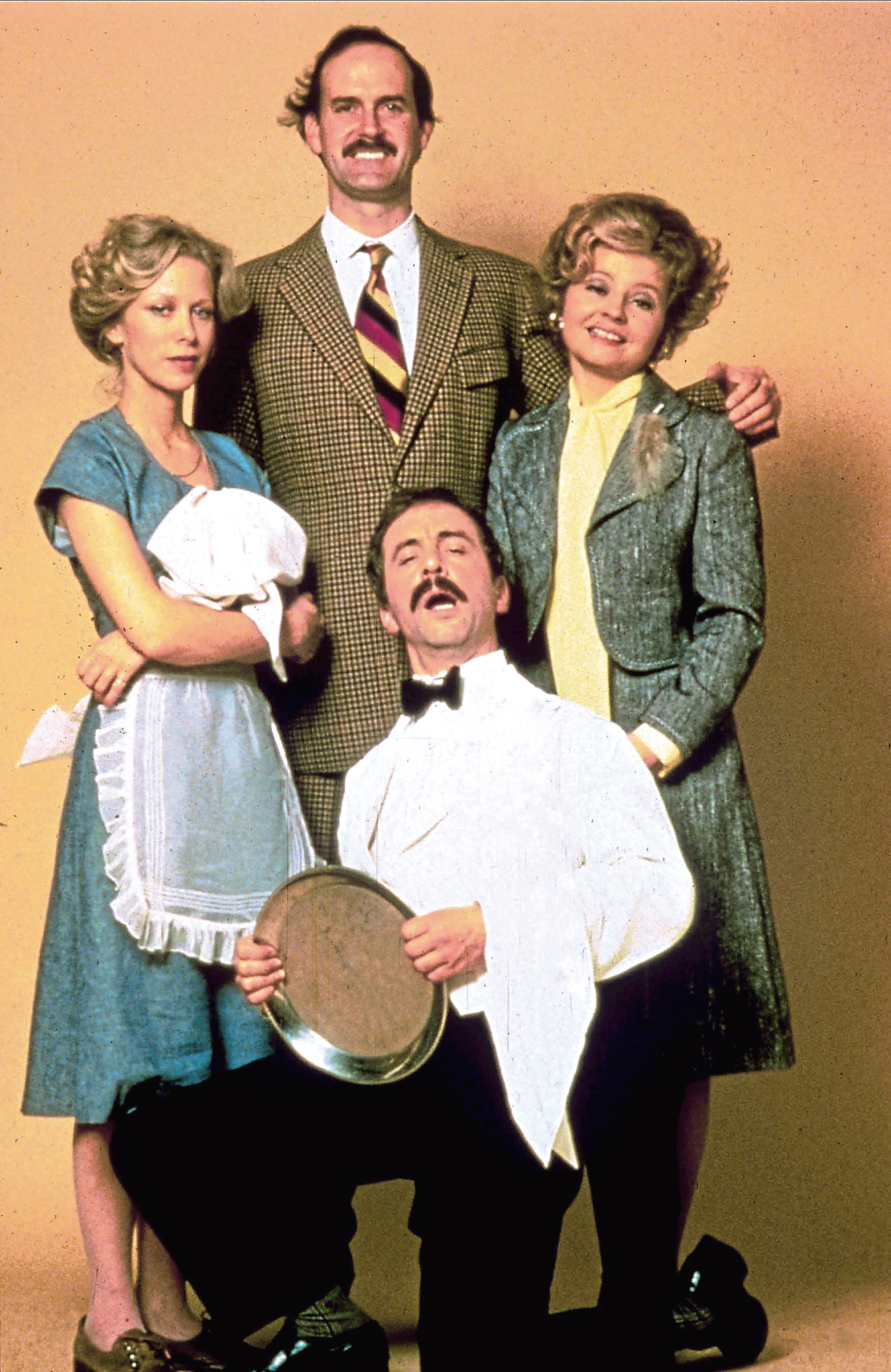 Those possibilities included Fawlty Towers, A Fish Called Wanda and countless other TV and cinema triumphs.
Although he has been celebrated all over the world and especially in Hollywood, John has never forgotten his roots and even joined the campaign to save Birnbeck Pier in his home town a few years ago.
He said: "As well as going to see shows, my dad and I used to go to Birnbeck Pier because there was a big television in the bar and we both loved cricket and could see the England Test matches there.
"I thoroughly enjoyed those times. We also used to catch the ferry to Barry Fun Fair from the side pier. So I have great memories of Birnbeck Pier and didn't want to see it go."
The side we usually see of four times-married John Cleese though is the one of manic humour.
"I am still doing the rounds of course," he said. "I am doing more writing as well because it is less energetic than some of the other things I have done. I am growing older quite gracefully.
"I think that I am in reasonable shape for my age but I must confess I work at that. I am not the sort to curl up in an armchair with the village newsletter.
"I am still acting, still being interviewed on stage and switching on Christmas lights now and then.
"I am still doing the odd funny walk here and there. So, no, I am not going to retire – my former wives couldn't afford it. Actually, I'm all paid-up so now it is my time and I mean to enjoy it."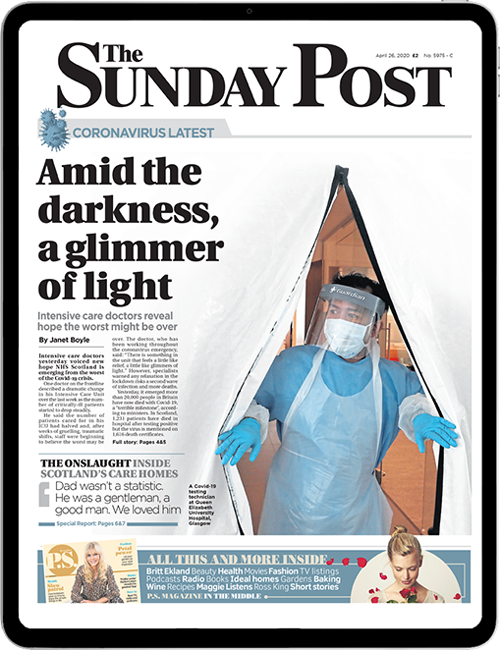 Enjoy the convenience of having The Sunday Post delivered as a digital ePaper straight to your smartphone, tablet or computer.
Subscribe for only £5.49 a month and enjoy all the benefits of the printed paper as a digital replica.
Subscribe