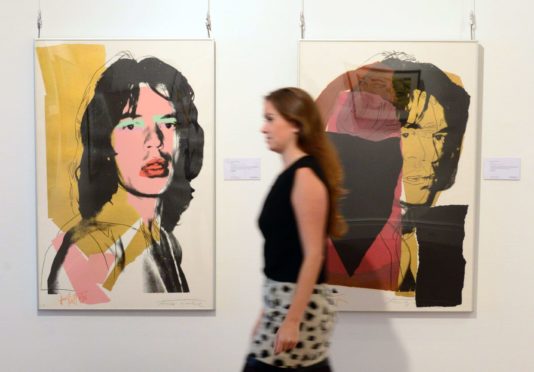 Wandering down a bustling high street filled with mask-less shoppers, groups of tourists, and friends embracing over a glass of wine was, until recently, just another Saturday.
However, after 12 months of social distancing, isolation and bumping elbows to say hello, just the thought of returning to such everyday scenes is understandably making many of us feel a little uneasy.
After being cancelled for the first time in its 74-year history, it was announced last week that the Edinburgh International Festival – perhaps the busiest, loudest and most crowded event in the country – will return to the capital this August with live concerts staged at purpose-built outdoor pavilions.
Having lived in Edinburgh as a student and being a perennial festivalgoer, news of its return, and the fabulous Fringe, should be filling me with huge excitement. But, alongside the easing of lockdown measures, I can't help but feel a little anxious.
The pandemic has meant we have all had to adapt to being socially deprived, living almost hermit-style lives for an entire year and so it's going to take a little bit of time for us to transition back to our pre-Covid lifestyles.
My work takes me all over the world, so I'm used to living out of a suitcase and dashing from airport to airport to deliver tennis sessions in different countries as well as in Scotland. But, after a year out of the game, it has certainly taken me a lot longer to adjust to seeing people in the flesh and not just on a computer screen.
I recently did some activity sessions with a group of student teachers at the University of Stirling, which was one of the first in-person work events I've done in a very long time. I've presented this kind of workshop countless times over the years, and I know the routine like the back of my hand – so why did I suddenly feel a little anxious about getting back in the saddle?
For the first 15 or 20 minutes of the lesson, I felt a little awkward and my words definitely weren't flowing as they normally would. Once we got the activities started, I fell back into my normal routine but the initial trepidation did throw me off so I can easily see how the thought of returning to daily commute and five days at the office will be scary for a lot of people.
Not to mention the thought of crowded shops, lively restaurants and family gatherings!
There will be some who can't wait for normal life to resume but equally there will be just as many who feel nervous, cautious and perhaps even a little bit afraid – and that's OK. It's going to take time to widen our circle but a few small steps each week, with a socially distanced walk here and a brunch with friends there, will set us on the road to normality.
I'm going to ease back into socialising by booking an outdoor table to enjoy a glass of wine with a couple of friends. That seems like the perfect first step to me.
---
Mick: You can't always write what you want
If there's one autobiography guaranteed to be an instant bestseller, it's the life and times of Mick Jagger but fans of the Rolling Stones frontman shouldn't expect a tell-all tome any time soon.
In a recent radio interview, the 77-year-old admitted he stopped writing his memoir because he found the process "dull and upsetting" and reliving his life felt like "the detriment of living in the now".
I can totally understand where he's coming from, especially as bringing skeletons out of his closet would cause a media frenzy. He probably doesn't want the headache of all the attention, and definitely doesn't need the money from a six-figure advance!
I have to say I found writing my memoir, Knowing The Score, really helped me, as it was an opportunity to tell my back story. For so long I took such a bashing from the media (the "pushy mum" headlines), so it was my chance to set a few records straight.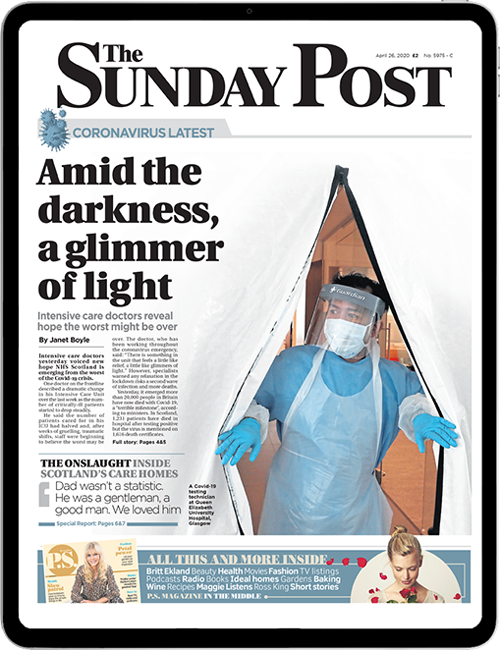 Enjoy the convenience of having The Sunday Post delivered as a digital ePaper straight to your smartphone, tablet or computer.
Subscribe for only £5.49 a month and enjoy all the benefits of the printed paper as a digital replica.
Subscribe