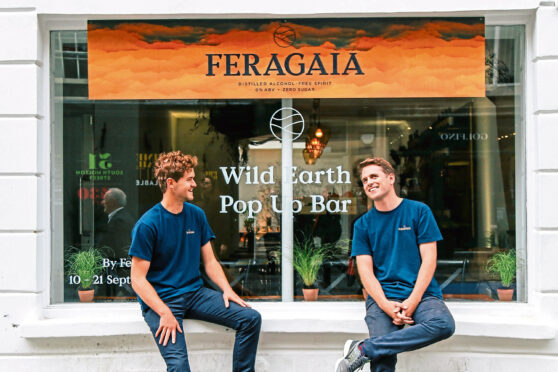 Scotland is renowned the world over for its national drink, but another amber-hued spirit is beginning to make waves as a non-alcoholic alternative.
Made with North Atlantic seaweed and a range of handpicked and foraged botanicals, Feragaia (pronounced fe-ra-guy-a) is a small batch 0.0% ABV spirit that is handcrafted over two months in pot stills to achieve a "characterful depth of flavour" that's quite unlike any other tipple.
Inspired by the rugged land and sea of Fife's East Neuk, where the brand is based, co-founder Jamie Wild says that he and business partner, Bill Garnock, wanted to honour Scotland's historical connection with whisky, gin and other spirits while adding a contemporary twist.
"Scotland has such a rich history and provenance for premium distilled drinks, which we really respect and admire, and we're trying to evolve that reputation into modern-age drinking," explained Jamie, who has worked in the drinks industry for more than a decade.
"We wanted to create something that could level the playing field between the alcoholic spirit, and the non-alcoholic alternative, which traditionally has just been tea or juice or soft drinks. We felt we needed to create something that was a definitively alcohol-free product but that didn't rely on what it's trying to avoid.
"From the taste point of view, we weren't trying to recreate, say, a whisky or gin but there's elements of inspiration that we've taken from various different spirits."
In Latin and Greek, Feragaia means "wild earth" and Jamie believes their dedication to natural ingredients helps the spirit – which has a winey, vermouth-type quality – live up to its name. The greenery used, including bay leaf, lemon verbena, chamomile and blackcurrant leaf, are grown in a specially planted nursery near the distillery, while the key seaweed component is harvested from a sustainable farm off the coast of the Ardnamurchan peninsula.
As well as boosting the drink's a natural flavour, Jamie says seaweed is integral to the brand's ethos, too.
He continued: "Seaweed is just incredible. We get our ingredient from amazing cultivators called GreenSea Solutions. We previously sourced our seaweed from just next to our distillery, but we really wanted to get behind and support the sustainable benefits of seaweed.
"It's a fantastic source of nutrients for humans and a simple salt substitute, but seaweed also has so much potential in terms of the environment.
"It's great for bio-diversity, it grows faster than a tree, doesn't require fertiliser, and is 20 times more effective at removing carbon from the atmosphere than land-based plants.
"We want to highlight a more simplistic, wholesome way of living and operating as a business, and we are constantly exploring ways to source our ingredients that give back to the environment and make a positive difference.
"It's a wonder product that can be used in so many different ways, and in Feragaia, the seaweed adds a bit of salinity and body, which adds to the overall complex flavour."
The global low and no-alcohol drinks market is set to grow by more than a third by 2024, while everything from booze-free beer to so-called "no-secco" has fuelled UK sales to grow by almost 170% between 2017 and 2019.
"It's happening across all age groups, but it's most obvious in younger people," Jamie explained. "The generation that's coming through seem to have a very mature stance towards alcohol, and they're actively seeking out alternatives that are good for them and the planet.
"There seems to be a great enthusiasm and appetite for alcohol alternatives that make you feel like you're having a drink but don't carry any of the negative side effects like sugar, calories and, well, hangovers."
Visit feragaia.com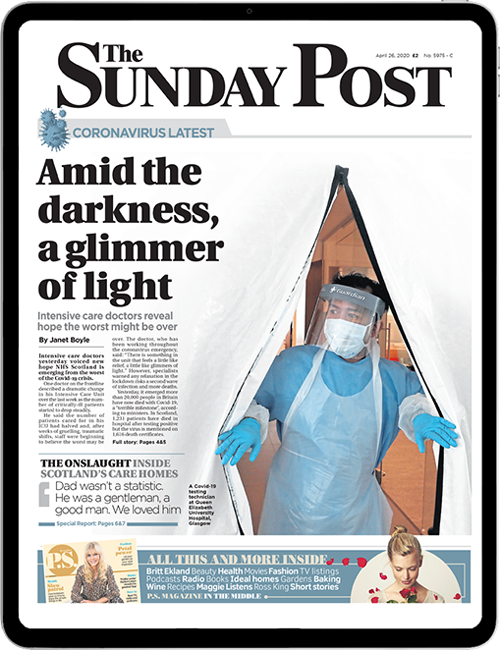 Enjoy the convenience of having The Sunday Post delivered as a digital ePaper straight to your smartphone, tablet or computer.
Subscribe for only £5.49 a month and enjoy all the benefits of the printed paper as a digital replica.
Subscribe