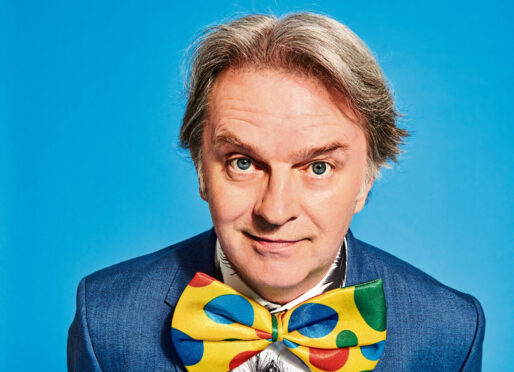 One of the joys of improvisational comedy is that no one knows what's going to be on the agenda – but Paul Merton is confident Covid won't be mentioned on his latest tour.
"My own view is people would want to get away from it," explained the Have I Got News For You team captain. "Not every comedy show has to hold up a magnifying glass to society and be about how we live today. The whole idea of entertainment, for me, is to take you somewhere else, not to remind you of where you are.
"What audiences like about what we do is that we haven't lost our sense of play, our sense of fun, the sort of thing that gets knocked out of you because you have to get married or get a mortgage or find a job. We play and they enjoy watching us play."
Merton is joined on tour by his Impro Chums, an ad-libbing troupe consisting of Mike McShane, who he's worked with on stage since 1984; Suki Webster, who co-starred in last year's Channel 5 travel series Motorhoming With Paul Merton; writer, presenter and comic Richard Vranch; and musical improviser Kirsty Newton, who has toured with acts like Rich Hall and Jonny & The Baptists.
The last time the group appeared on stage together was August 2019 and, for Vranch, the thing he's missed most about not being on tour is having a laugh with friends.
"I've been watching a load of telly and there has been wonderful stuff produced by an arts industry that has been having a hard time," he said. "But I've really missed laughing with mates on the bus on the way to the gig and on stage during the gig."
McShane agreed: "The last tour was exemplary for us as a group; it felt like a Marx Brothers show in the best way possible. We had music from Kirsty and it was all very nice. Getting on the bus, checking in on each other, hanging out, acting like idiots. And doing the show is fantastic and everything you hope for."
Those 2019 shows marked Newton's first Impro Chums tour of duty.
"I have one brilliant memory of going through the Highlands and sticking my head out of the bus going, 'This is wonderful!'" she smiled. "I felt as though I'd been let into the coolest, most fun club ever and we had such a wonderful time. My over-riding sense of it is that it's probably the best job in the world; just consistent fun and loveliness all the way.
"I'd say I have the best seat in the house – I'm up close and personal with everyone on the stage and I get to direct the music, making them explode into song mid-scene. Quite often I don't know what's going to come out of my fingers and that's the joy of it."
Merton said: "To adapt an old saying, you can lead Paul Merton to music but you can't make him sing. But it was great having Kirsty there, and there was more music in the show than before. Mike and Suki are very strong singers and Richard is very musical, of course, but I stay out of the way."
With no script to rehearse in advance, Merton says it's important to be in each other's company.
"The most important thing is to be together beforehand. So we'll throw a ball around to be in each other's orbit and to just tune in to each other," he explained.
The live audience is also an integral part of the Impro Chums show.
"We've really missed the connection with an audience," said Webster. "If you're doing a play or stand-up there's a bit of us and them, but with our show it's about everybody, because their energy and their suggestions build it in a way that no other show can have. Everything is happening in the moment and what they're doing is absolutely crucial.
"When it goes right that means everyone is involved and having a good time. It's like a big party."
---
Paul Merton's Impro Chums, Albert Halls, Stirling; Eden Court, Inverness; Aberdeen Music Hall; Tramway, Glasgow; April 9-12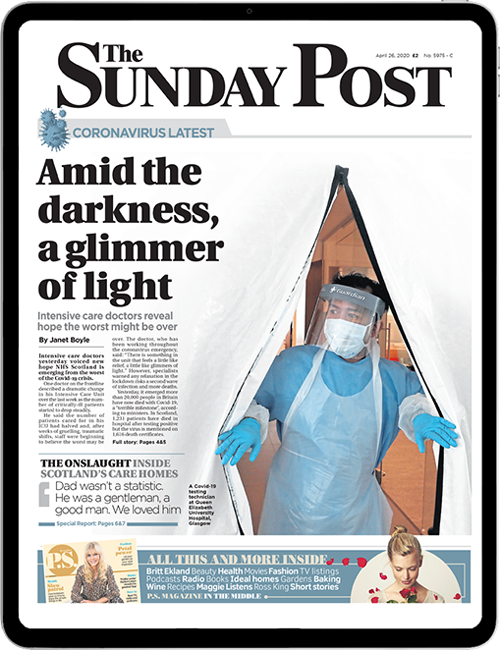 Enjoy the convenience of having The Sunday Post delivered as a digital ePaper straight to your smartphone, tablet or computer.
Subscribe for only £5.49 a month and enjoy all the benefits of the printed paper as a digital replica.
Subscribe