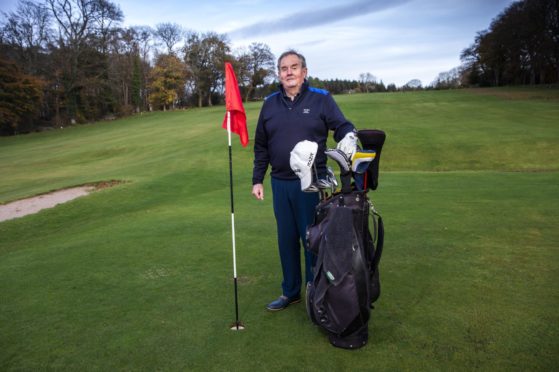 It is one of the most famous golf matches in history, hard-fought, exciting with an explosive twist.
James Bond's game with baddie Auric Goldfinger was only fiction, of course, but golfers have hailed the realism of the showdown as portrayed in Ian Fleming's novel and in the film starring Sean Connery.
In the movie, Connery's swing and apparent skill on the fairways encouraged many fans to believe he had been golfing for years but nothing could have been further from the truth and now the extraordinary story behind the scenes can be told. The truth was that Connery had scarcely played golf until he was shown the ropes by a star-struck teenager from the Isle of Bute.
Stan Gaston was just 17 and an assistant professional golfer when he was tasked with giving Connery two weeks' intensive tuition days before filming started. He can also claim credit for inspiring the actor's love of the game, as Connery wrote in his book Being A Scot that it was sparked by the lessons he had in 1964.
Stan never lost his passion for golf either – though he did not pursue a career in it – and now he has spoken of his pride at passing on his enthusiasm to Connery, who died last Saturday at the age of 90.
He also has fond memories of Connery's generosity as he would insist on playing for money, even though he knew he was a beginner with no chance of victory.
Stan, now a 73-year-old grandad, said: "I often thought at the likes of the Open that if I ever did bump into him and had the brass neck to remind him about teaching him, I just wonder if he'd have remembered it. I think he probably would.
"When we played he wanted to play for money but he knew he wouldn't win so he was basically giving me money. He wanted to play for a £1 for the first nine, £1 for the second nine or £1 for the game. I was giving him a stroke a hole, and I beat him quite easily.
"But he was gradually improving, he was a perfectionist and he wanted to improve as quickly as he could. It later transpired that he became quite a good golfer. He persevered."
Stan was a 15-year-old dreaming of a career as a professional golfer when he was dazzled by the on-screen presence of Bond in Dr No. He never imagined that two years later he would secure a footnote in Hollywood history when Connery was looking for golf lessons.
By then Stan had moved from Rothesay after securing a £4-a-week job as an assistant pro at Richmond Golf Club in Surrey, not far from Pinewood Studios. He was living in digs that cost £6 a week and where he had to pay the landlady a shilling for a bath.
Most of his time was spent in the club shop, but he would supplement his income by giving lessons or playing a round with customers.
He added: "I charged 15 shillings an hour, and the boss got half of it. But he didn't get half of the pound I was winning off Sean Connery as he didn't know anything about that. He had a grey Jaguar and there was a long drive up to the club so when I saw his car coming in, the cash register in my mind was chinking away.
"Financially it probably got me through a few weeks and it was interesting to see the finished result in the film and how he played and swung the club."
Connery would later recount how he had no interest in golf, despite growing up close to the famous Bruntsfield Links club in Edinburgh. He wrote: "It wasn't until I was taught enough to look as though I could outwit the accomplished golfer Goldfinger that I got the bug.
"I began to take lessons on a course near Pinewood and was immediately hooked on the game. Soon it would nearly take over my life."
Stan believes it was luck that he was picked to teach Hollywood superstar Connery and that they struck up a rapport as fellow Scots from working-class backgrounds at a time when golf was largely seen as an establishment sport.
The actor's then-wife Diane Cilento also occasionally accompanied him, to the delight of the teenagers working at the club.
Stan said: "I'd never heard of Sean Connery before Dr No. But after that film came out he became a bigger and bigger star.
"I was a bit awestruck playing with him. As a 17-year-old kid I probably didn't say very much. It was just 'Hold it this way, grip it that way, swing it a bit easier'.
"He didn't spend a lot of time talking about himself or his life. He did bring his wife along and one or two of his friends.
"She was very glamorous. As young shop assistants when she was pottering about the shop she was quite jaw-dropping.
"He had a pretty imposing presence. He didn't suffer fools gladly and if he didn't like you he'd tell you. I think the word to describe him might be 'brusque'.
"He didn't go out of his way to make himself popular. He didn't fawn over anybody."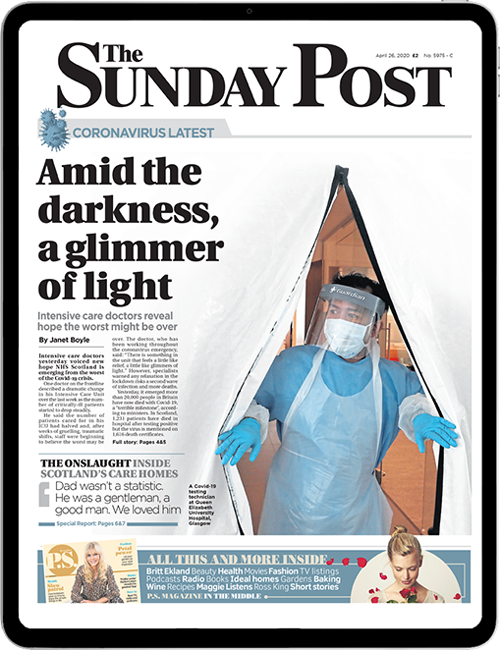 Enjoy the convenience of having The Sunday Post delivered as a digital ePaper straight to your smartphone, tablet or computer.
Subscribe for only £5.49 a month and enjoy all the benefits of the printed paper as a digital replica.
Subscribe