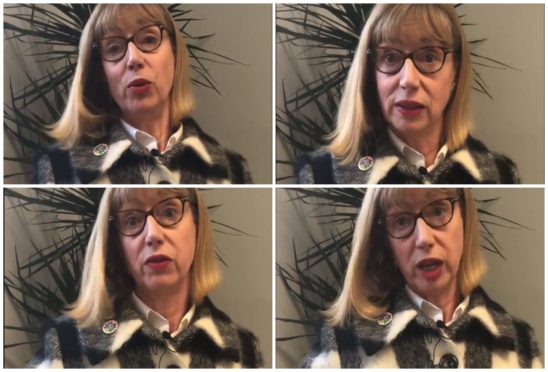 Scotland's civil ­servants have been urged to remain impartial as critics fear they are becoming too close to ministers.
Academics said it was a worrying trend after Scotland's most senior civil servant announced a major care review before the First Minister gave a statement to MSPs in the Scottish Parliament.
Hours later, in another incident highlighted by critics, Nicola Sturgeon's advisers questioned The Sun's justification for running a story involving the-then Finance Secretary Derek Mackay sending 270 messages to a 16-year-old schoolboy, a stranger, telling him he was cute and trying to arrange a meeting.
Officials working to carry out Government policy must adhere to the Civil Service Code demanding their duties are conducted with objectivity and impartiality.
Permanent Secretary Leslie Evans – who is paid almost £170,000 a year from the public purse – used her Twitter account to welcome the findings of an Independent Care Review and back a far-reaching overhaul of the care system, hours before First Minister Nicola Sturgeon made a statement to MSPs explaining how ministers would respond to the findings.
Welcome this ground-breaking report from @TheCareReview setting the vision for transformational change in Scotland's care system – action is needed now to make these recommendations a reality & ensure all children grow up feeling loved #CareReview #KeepThePromise @ScotGovFairer pic.twitter.com/d05LYJrqpO

— Leslie Evans (@PermSecScot) February 5, 2020
Ms Evans said the Independent Care Review "demands cultural and systemic change", and added: "So all of us in the Scottish Government – all civil servants – stand ready to implement this review and work with others in the sector to do so."
Political scientist Colin Talbot, who is a Professor of Government at the University of Manchester and a Research Associate at the University of Cambridge, said: "A civil servant would not normally announce things on Twitter like that. It seems to me that is stepping over a line."
Richard Parry, Honorary Fellow in Social Policy at Edinburgh University, questioned whether Ms Evans should be using Twitter at all. He said: "I'm a little bit surprised we heard from the Permanent Secretary before the First Minister made her statement to MSPs."
Mr Parry said civil ­servants had been serving SNP ministers for so long that they shared their mindset.
He said: "The big picture on this is the SNP has been in office for 13 years now. Civil servants have been working for one party for that time so they are in their mind-set. I think they do the best they can to be impartial but I think in some circumstances they have a difficult job."
Mr Parry said one ­example was the attempt to delay publication of an article about the conduct of SNP MSP Mackay. Ministerial advisers sent an email to the paper that questioned the "justification" for the story and asked for the name of the boy, as well as a copy of the texts.
Professor Parry said: "It was not written with the extremely high degree of care that this case calls for."
But Sir John Elvidge, who served as Permanent Secretary from 2003 until 2010, defended his successor Leslie Evans. He said: "I do not see a statement of praise for the work of an independent inquiry as in any way a political statement."
A spokesperson for the First Minister said the initial response to The Sun was justified, adding: "We asked for the fullest possible details of the allegations that had been relayed to us by telephone in order that appropriate action could be taken. Both the Scottish Government and SNP acted swiftly, decisively and entirely appropriately."
A Scottish Government spokesperson said: "In common with many other Permanent Secretaries, Leslie Evans regularly Tweets about issues and policies relating to government, and has done so since taking up her post in July 2015.
"Following publication of the Independent Care Review, the Permanent Secretary welcomed the report and its significance for the sector."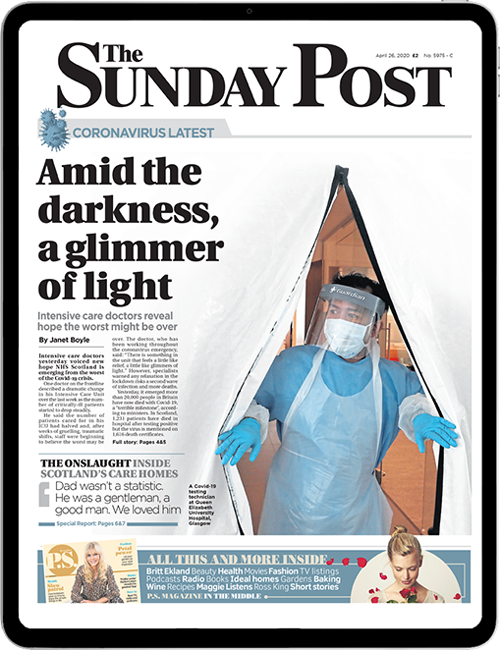 Enjoy the convenience of having The Sunday Post delivered as a digital ePaper straight to your smartphone, tablet or computer.
Subscribe for only £5.49 a month and enjoy all the benefits of the printed paper as a digital replica.
Subscribe