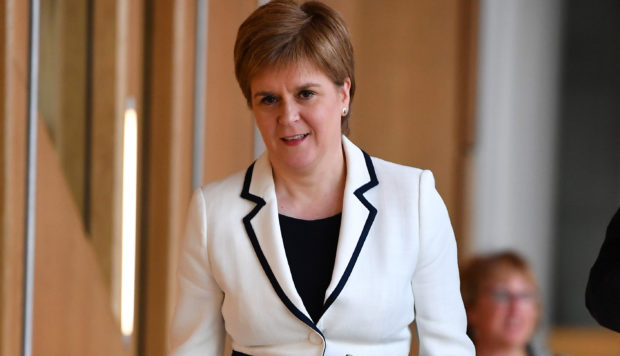 First Minister Nicola Sturgeon has called for Scots to be given the opportunity to vote on independence "in the lifetime of this Scottish Parliament" if the UK leaves the EU.
Speaking on Brexit and a potential IndyRef 2 at Holyrood today, Ms Sturgeon confirmed that the Scottish Government would act to move forward legislation for a second independence referendum before the next elections in May 2021.
"There are some who would like to see a very early referendum, others want that choice to be later," she said.
"My job as First Minister is to reach a judgment, not simply in my party's interest but in the national interest."
Ms Sturgeon added: "To rush into an immediate decision before a Brexit path has been determined would not allow for an informed choice to be made. However, if we are to safeguard Scotland's interests, we cannot wait indefinitely.
"That is why I consider the choice between Brexit and a future for Scotland as an independent, European nation should be offered in the lifetime of this Parliament. If Scotland is taken out of the EU, the option of a referendum on independence within that timescale must be open."
Framework legislation for the referendum would be introduced shortly, the SNP leader said, with the aim for it to be on the statute book by the end of the year.
Further details will be set out next month.
"We do not need a transfer of power, such as a Section 30 Order, to pass such a framework Bill," she said, "though we would need it to put beyond doubt or challenge our ability to apply the Bill to an independence referendum."
The SNP leader issued a challenge to unionist parties to show their case against independence, saying: "Bring forward your own proposals to equip our parliament with the powers we need to better protect and advance our interests.
"Perhaps there is already more common ground than we like to admit; a starting point that we can build and expand upon. The fact that we do not agree on Scotland's ultimate destination should not stop us travelling together as far as we can."
Also announced were plans for the Scottish Government to organise citizens assemblies to discuss Scotland's future.
Wednesday's statement was the "first available opportunity" for the First Minister to update MSPs since the EU granted a six-month extension to the Article 50 Brexit process.
A Number 10 spokesman said on Tuesday that Theresa May's stance on the issue of a second Scottish referendum "has not changed" – with the PM having previously made clear her opposition to such a ballot.
More to follow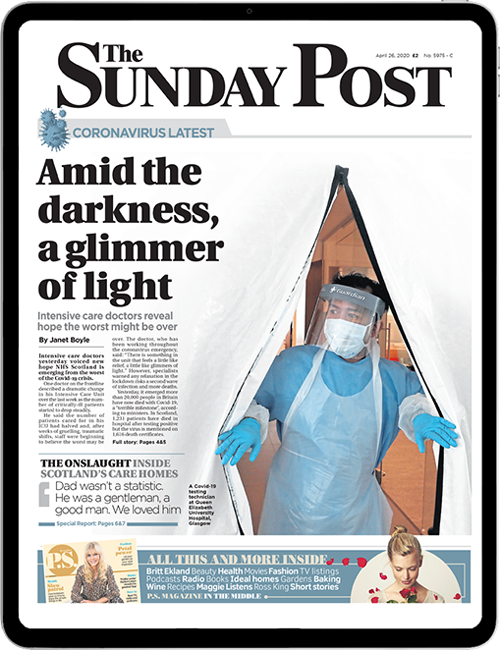 Enjoy the convenience of having The Sunday Post delivered as a digital ePaper straight to your smartphone, tablet or computer.
Subscribe for only £5.49 a month and enjoy all the benefits of the printed paper as a digital replica.
Subscribe