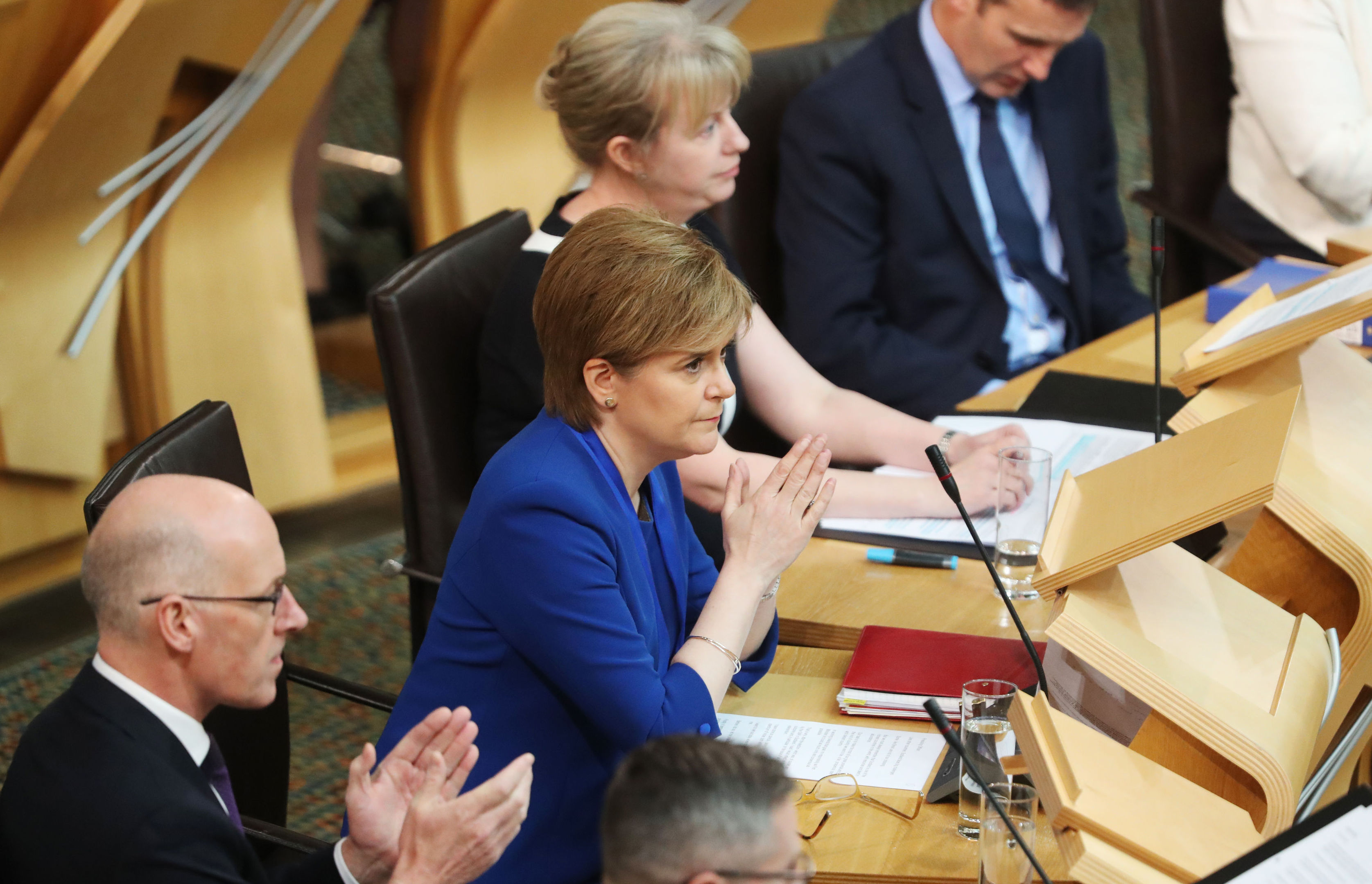 NICOLA STURGEON has announced a "reset" of the Scottish Government's plans to hold a new independence vote.
The First Minister said it remains her view that Scots should have a say on their future "at the end of the Brexit process"
"The focus on the when and how of a referendum has been at the expense of the reasons why Scotland should be independent," she said.
Sturgeon told MSPs at Holyrood: "We will not seek to introduce the legislation for an independence referendum immediately."
Sturgeon stated her focus will be on ensuring Scotland has a voice in Brexit negotiations and trying to secure a place in the single market. The First Minister added that the decision of when to a second independence referendum will be held will be revisited in autumn 2018, when the terms of the Brexit deal are more clear.
Earlier, Prime Minister Theresa May called on the First Minister to drop her demands for a second referendum
"What I think Nicola Sturgeon should be saying today is that she is going to completely take off the table the question of a second independence referendum in Scotland," Mrs May said.
"I think that was the clear message from the General Election and I think now is the time for the United Kingdom to be pulling together and not be driven apart."