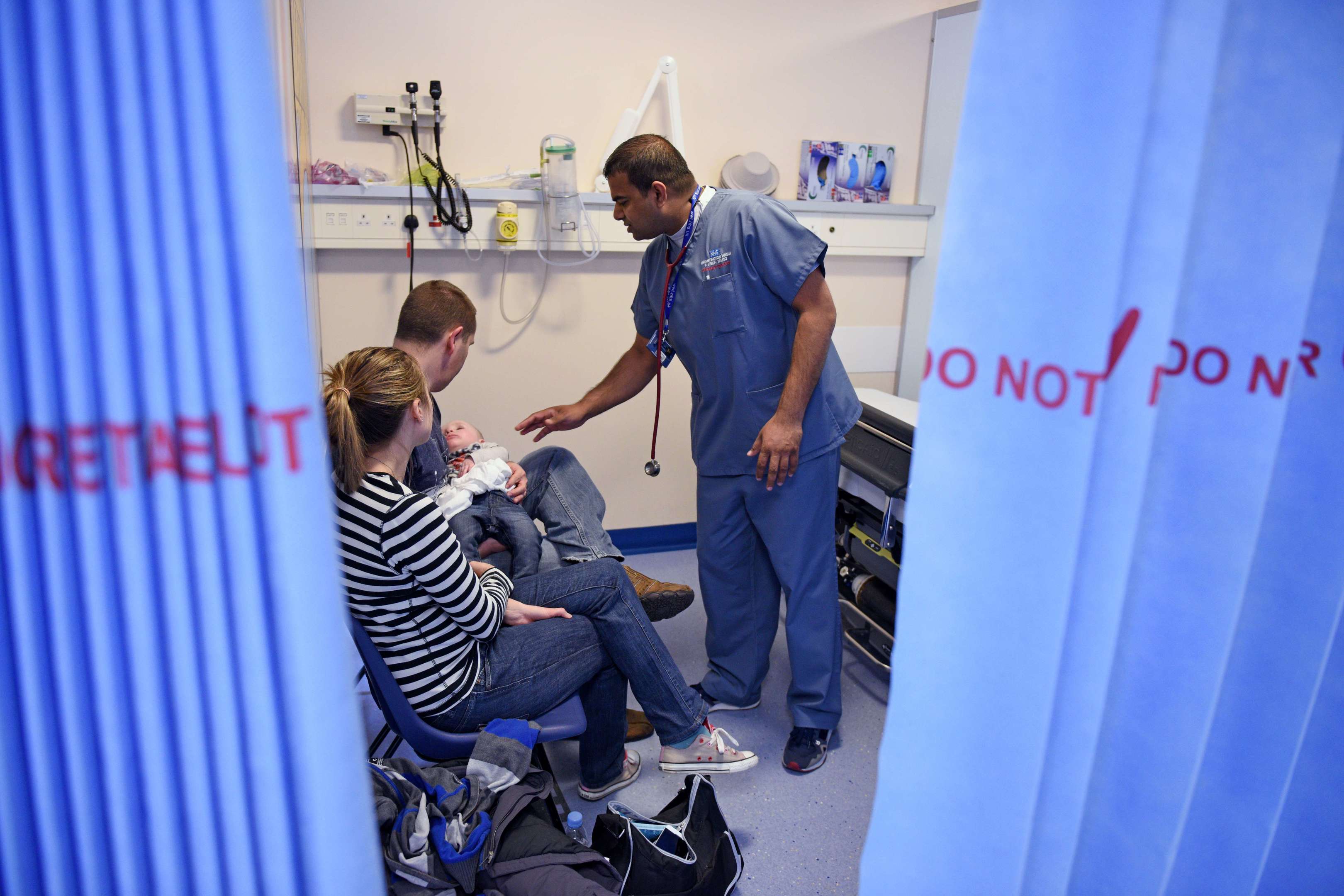 HOSPITAL staff are reporting unprecedented pressure on services as the winter crisis bites.
Here JANET BOYLE hears one experienced A&E doctor describe one shift on the frontline last week.
---
It's 9.30am and our emergency department has 25 patients waiting to be seen.
The hand-over from the night staff is finishing.
In the corridor another 12 are waiting to be transferred to wards when beds are found for them.
They include an elderly lady with a hip fracture and a man of 45 with gastric bleeding who has been vomiting blood and needs urgent investigation.
A third is a man in his 60s with early onset dementia and a serious chest infection.
His daughter brought him in late last night and has been by his side since.
The two asthmatic patients with suspected flu and serious breathing issues have been found beds but need to be isolated to stop spreading it to other ill and vulnerable patients.
The current flu outbreak has made life seriously difficult for patients and staff.
999 Emergency: Lives at risk as desperate callers put on hold for 20 minutes
Official figures show patients with flu have increased by 20% in emergency departments and the effect is a huge burden to our already crippling bed shortage.
Add to them the rise in heart attacks and strokes because of the cold weather and the crisis becomes acute.
The pressure on beds has brought us to almost breaking point.
Yesterday we had 36 patients all waiting at the one time to go to the appropriate ward. Sadly, evidence shows that patients in hospital corridors are less likely to survive.
That's because they don't get the vital specialised treatment given in medical or surgical wards.
They span all ages from children injured in car accidents to elderly with pneumonia.
The elderly, children and those with asthma, heart conditions or weak immune systems fair worst.
Getting them a bed is nothing less than miracle.
Many beds are already filled with the growing number of elderly with complex medical illnesses.
This shortage has brought us to almost breaking point.
There are many fewer beds since I first qualified as a doctor in the 1990s but the number of ill elderly patients has soared.
People live longer because of the advances in drugs for cardiac failure, blood pressure and the like.
'The nurses and doctors were just fantastic. We are so very grateful'
By 11am more patients are coming in the door.
Ambulance paramedics have brought in a student who was hit by a car on the way to college.
He has a fractured femur, his thigh bone, and needs to go up to orthopaedics to be prepared for surgery.
It has rendered him immobile and we cannot send him home.
Those with hand or arm fractures needing surgery may well be sent home and asked to return in a couple of days while a bed is found for them.
Weekends used to be the only nights we saw drink-related injuries but now they come in seven days a week.
The younger patients are mostly incapable through alcohol and need to sleep it off before being discharged.
Others in their 20s show signs of serious liver damage and the older ones have accumulated damage to their bodies, including alcohol-induced dementia.
In the waiting room are two men visibly hung over and complaining of serious headaches. We are trained to never assume it's a only hangover and they will be assessed for anything more sinister like a cerebral haemorrhage or tumour.
One has already argued with another patient, who he says tripped him up.
One of our emergency staff tells him to behave or the police will be called.
The bed shortage was worse during the recent icy spell when fractures soared as people fell on pavements, breaking bones in their feet, legs, arms and sustaining head injuries.
Judging by the list of patients waiting to be seen we have a heavy day ahead.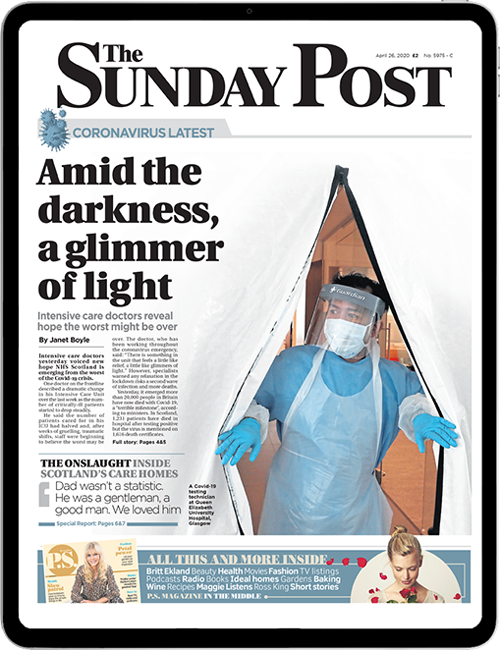 Enjoy the convenience of having The Sunday Post delivered as a digital ePaper straight to your smartphone, tablet or computer.
Subscribe for only £5.49 a month and enjoy all the benefits of the printed paper as a digital replica.
Subscribe