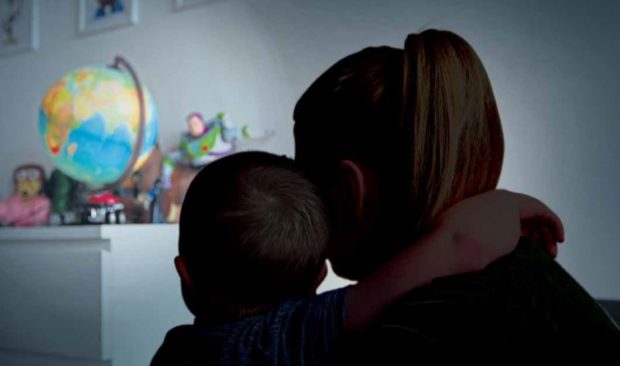 A battered mum is facing jail as her violent former partner fights for access to their son.
The young mum has already been fined £1,000 for being in contempt of a court order giving her ex access to their child despite him failing to undergo anger management courses.
Sentencing her 10 months ago, Sheriff Aisha Anwar warned she could face up to 28 days in jail if she did not comply with the order.
But the mum, 24, will be back in court within days after the solicitor representing the boy's father wrote to the court claiming she is continuing to deny access and in contempt of court.
Their letter concluded that the mum "should be punished".
Last week The Sunday Post revealed how convicted domestic abusers continue to menace their victims even after being jailed for violence against them as experts warned they often use discussions about access to their children as a mechanism for intimidation.
The mum said: "I'm absolutely ­terrified and can't stop crying over the thought of what will happen when I go to court next week.
"Last time I was in front of Sheriff Anwar she told me that she could jail me for contempt of court. I've been treated as if I'm ­thumbing my nose at the court when in fact I've been living in terror of my violent ex and what I know he is capable of doing."
The mum had a difficult pregnancy with her baby daughter, including stays in hospital, and the child was born with a hole in her heart. And her son has also been ill.
But she says the court does not appear to consider this an adequate reason for missing an access visit.
"I was very ill after having an ­emergency Caesarean and when I tried to have my grandmother take my son to the access centre my ex refused to allow that," she said.
When she was fined £1,000, she claims officers stood over her while the court was adjourned for the sheriff to consider her decision.
"They were ­guarding me as if I was a flight risk, in front of everyone, including my ex-partner," she said.
"I was three months pregnant with my baby daughter at the time. I felt sick and dizzy as if I was going to pass out."
The struggling mum, who receives income support of just £230 a month, was ordered last December to pay the £1,000 fine at £10 a week, while her ex pays just £6 towards the upkeep of their four-year-old son.
The father, now 26, was convicted of assaulting the mum when their son was just six weeks old, and also of using threatening behaviour. He was convicted of the 2014 attack in June and handed a six-month ­suspended sentence at Dumbarton Sheriff Court.
She said: "It was a terrifying. I truly thought either my baby son or I was going to be badly hurt or killed.
"We had already split up. He lost his temper when I said he couldn't take the baby away on his own for several hours because I was breastfeeding him. He lost his temper and held me up against a wall.
"It was one of a series of incidents, but the police said it was difficult to bring charges for everything because it was his word against mine."
Documents seen by The Sunday Post show the father was supposed to attend an anger management course, but had failed to do so. A social worker advised he should not be given unsupervised access to his son until he had done so.
The family GP wrote in August to child protection services asking them to investigate concerns the child may have suffered abuse during an unsuper­vised access visit.
In November 2017 the family court extended the father's visits to four hours a week unsupervised.
The mum's own mother spoke of her concerns. She said: "The whole family has had to stand by while the court system places her under intolerable pressure while seemingly ignoring the fact the man who abused and assaulted her is getting to call the shots."
MSP Bob Doris has met the mum and her family several times and has grave concerns over how she has been treated. He said: "The whole system has clearly let my constituent down. They have been poorly served by an unregulated child contact centre with no set minimum standards.
"Contempt of court, fines and a ­potential prison sentence have been used by both the court and an ­ex-partner, who has been convicted of domestic abuse, to compel contact. Yet my constituent feels their deep concerns – which has child welfare at their very core – have never been fully considered by the court nor championed by their legal representative."
He said that, after representations to the Scottish Government, it is proposing a series of reforms within the recently published Children Scotland Bill. "Action on contact centres, on ­protecting victims of domestic abuse and a requirement for courts to properly investigate reasons why child contact has not taken place are just three of the reforms that can make a difference."
The father's solicitor, Kevin Murphy, said the court will be provided with all relevant information by both parties.
He said the mum had "no reasonable excuse for failing to comply with a contact order and was found in contempt of court". He said she had consented to the father receiving parental rights and had not "asked the court to terminate contact".
The Judicial Office for Scotland said: "When deciding a sentence, a sheriff must deal with the offence that the offender has pled guilty to. The sheriff carefully considers the facts presented to the court by both the defence and by the minuter. The sheriff will take into account the unique circumstances of each particular case, including what has been presented to the court on behalf of the offender. If the offender disagrees with the sentence, they can seek to appeal it."
Family law expert Alan Rodgers of Thompsons Solicitors said: "It's a sad fact that a significant number of child contact cases also feature accusations of domestic abuse.
"More often than not, it's the child's mother who has suffered in his regard. The courts will – correctly – always encourage both parents to be involved in a child's upbringing, but this is complicated where domestic abuse allegations or convictions exist.
"It's imperative the court process allows victims of domestic abuse to have their voice heard."
---
It's not about anger, it's all about control

Marsha Scott, Chief Executive, Scottish Women's Aid 
These cases are shocking because Scotland is a country which has signed off on protecting the human rights of women and children, yet we seem to blithely violate those rights in court orders like the one this case highlights.
Some of the stories we here from women being placed in situations like this are not only heart-wrenching, they are terrifying for the families concerned when they go into courts where sheriffs have so much power which can be misused.
Scotland does not have a policy or a law that says it is best for a child if both parents have access and visitation.
But what we do see, time and time again, are decisions being made by well-meaning people who may have that personal belief, even when we are talking about cases where there has been a criminal conviction for domestic abuse.
While we hope the Children's Bill will address many of the issues we are concerned about, there are many reasons for the processes in how we deal with domestic abuse and child contact issues to be improved.
We certainly welcome more specialist training for social workers reporting to court in these situations but also believe greater training should be given to all who play a role in keeping women and children safe, including judges and sheriffs.
Everyone needs to understand that domestic abuse is not a crime of anger. It is about control.
Sending a violent abuser to anger management may merely give them more tools to control or make themselves look better.
Despite the many differences between our legal systems, Romania has introduced legislation to remove the parental rights of those convicted of violence, while we have found that domestic abusers employ tactics to continue to control through child contact.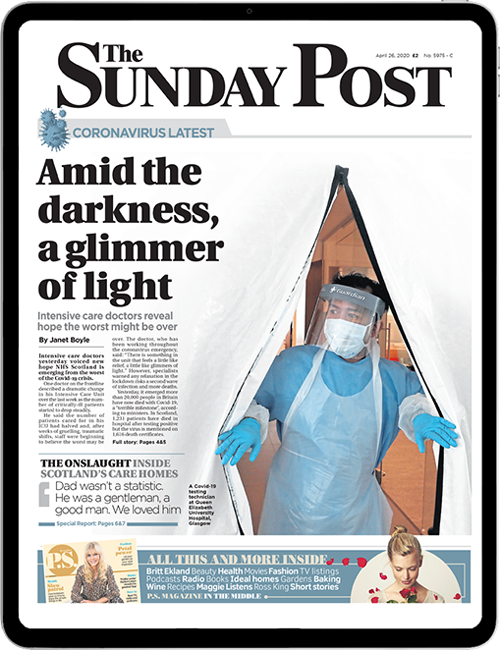 Enjoy the convenience of having The Sunday Post delivered as a digital ePaper straight to your smartphone, tablet or computer.
Subscribe for only £5.49 a month and enjoy all the benefits of the printed paper as a digital replica.
Subscribe