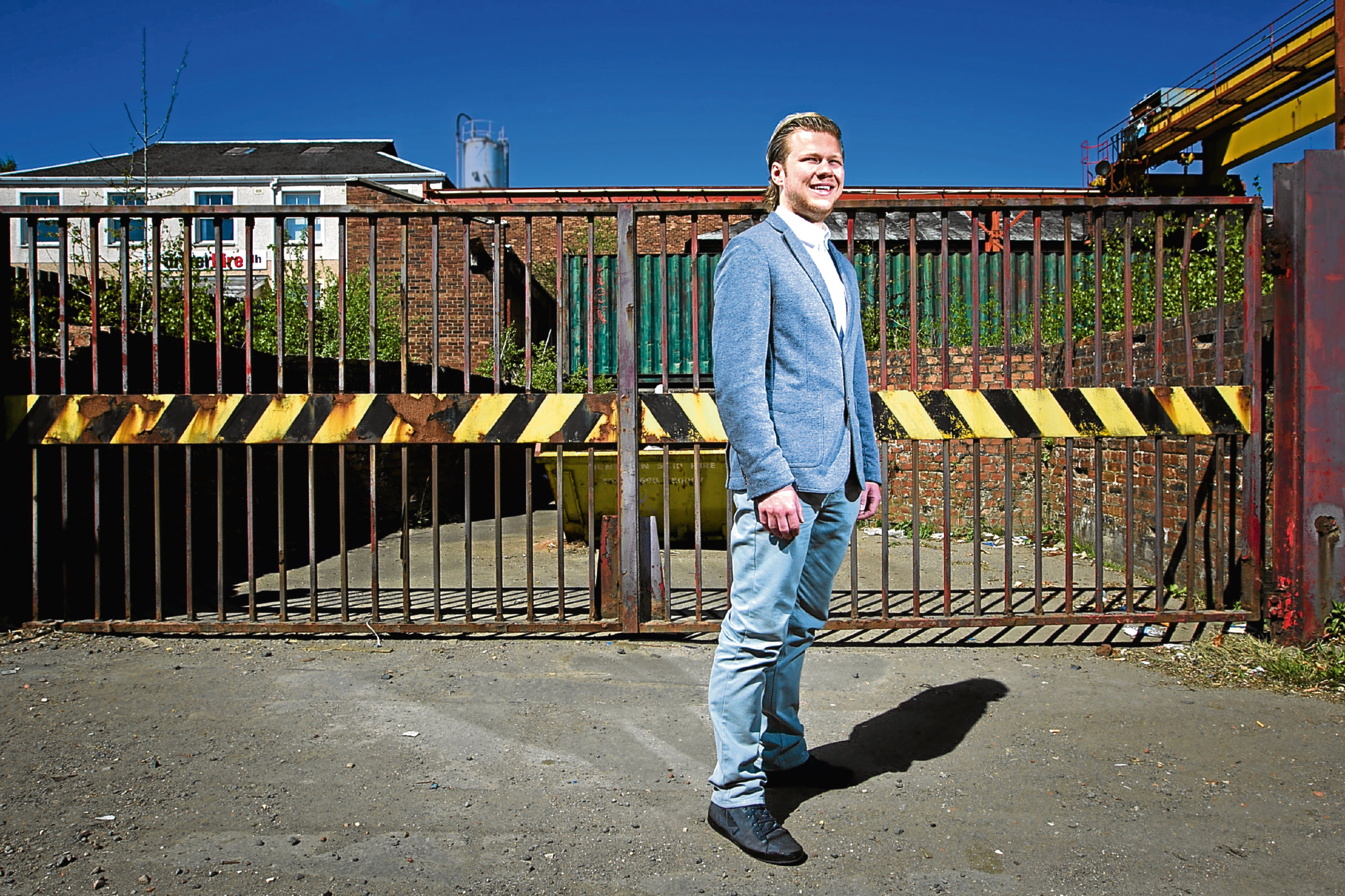 FOR decades it stood as a landmark of Scotland's industrial might. In its closure, the Ravenscraig steelworks became the symbol of the country's industrial decline.
For many Scots it was a downturn blamed on Margaret Thatcher and her Tory government.
Which makes Nathan Wilson's election as Tory councillor for Motherwell South East and Ravenscraig all the more remarkable.
His victory would previously have been unthinkable in a working-class community Thatcher was widely seen as having destroyed.
"I don't remember Ravenscraig being demolished," the 23-year-old told The Sunday Post.
"But it feels like I do sometimes because it's an issue here. It has been part of my formative political years."
Smart new homes and a state-of-the-art sports facility have now sprung up on the site of the former steelworks, with more than £200m pumped into the area's regeneration so far.
Nowadays, residents are more likely to work in the service sector or IT – some in jobs that wouldn't have existed 25 years ago.
Mr Wilson is just one of a crop of young Tories who last week rewrote the Scottish political rule book, getting themselves elected in traditional Labour strongholds.
They include 25-year-old Meghan Gallacher, who snatched nearby Motherwell West while flagging up her political beliefs with a pair of Union Jack high heels, and 20-year-old Thomas Kerr, who stunned pundits when he won Glasgow's Shettleston – an area with some of the UK's highest levels of poverty.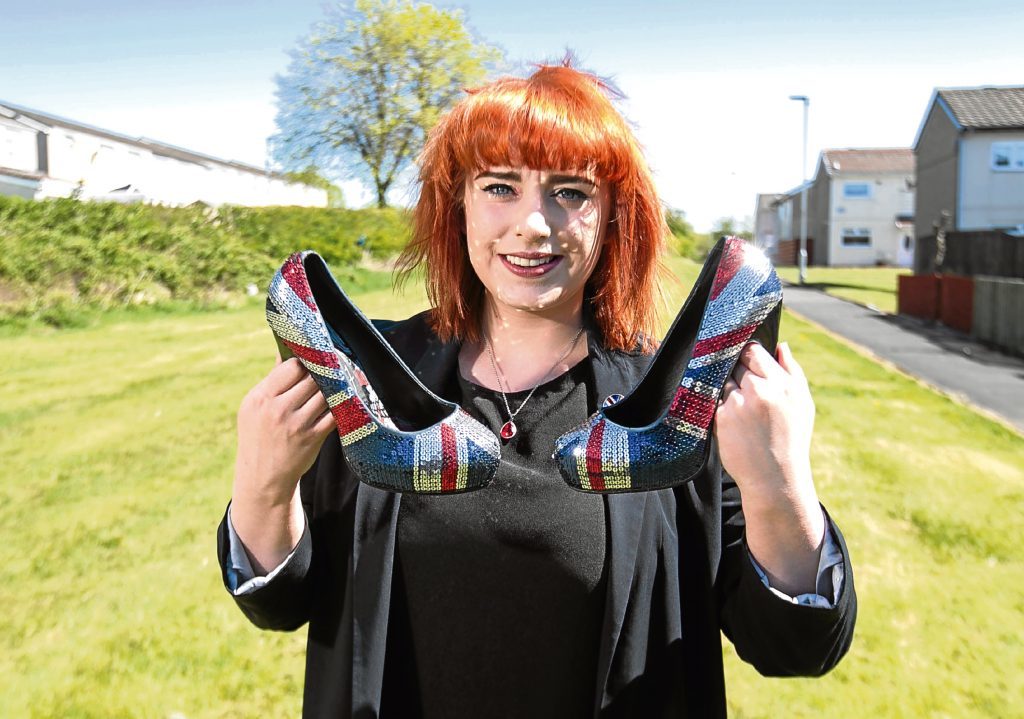 Back in Ravenscraig yesterday, one voter quickly shut the door when Mr Wilson introduced himself, but another – who voted Yes in 2014 – was more receptive.
Paul Gaffney, 30, told him the Conservatives seemed to be doing a good job in charge, adding: "Labour used to be for the working man.
"The working class no longer exists. The class system is dead.
"This is the biggest Labour area I know – or used to be. That's now gone."
But elsewhere, not everyone was so positive. On busy Windmillhill Street in Motherwell, a car whizzed past beeping its horn as the driver made an obscene gesture.
Mr Wilson suspected he was recognised – but took it in his stride.
Despite the occasional bad reaction, he insisted the old tribal loyalties had been left behind, paving the way for a new politics.
"There's been a massive realignment in Scottish politics," he explained. "The new divide is: are you a unionist or are you a nationalist?
"When I first started out, I was a bit surprised because the reaction was far more positive than I thought it was going to be – there were a lot of Labour voters coming over.
"I think there's a lack of clarity from the Labour Party just now on where they stand on the Union. I think people are unclear on Labour's position."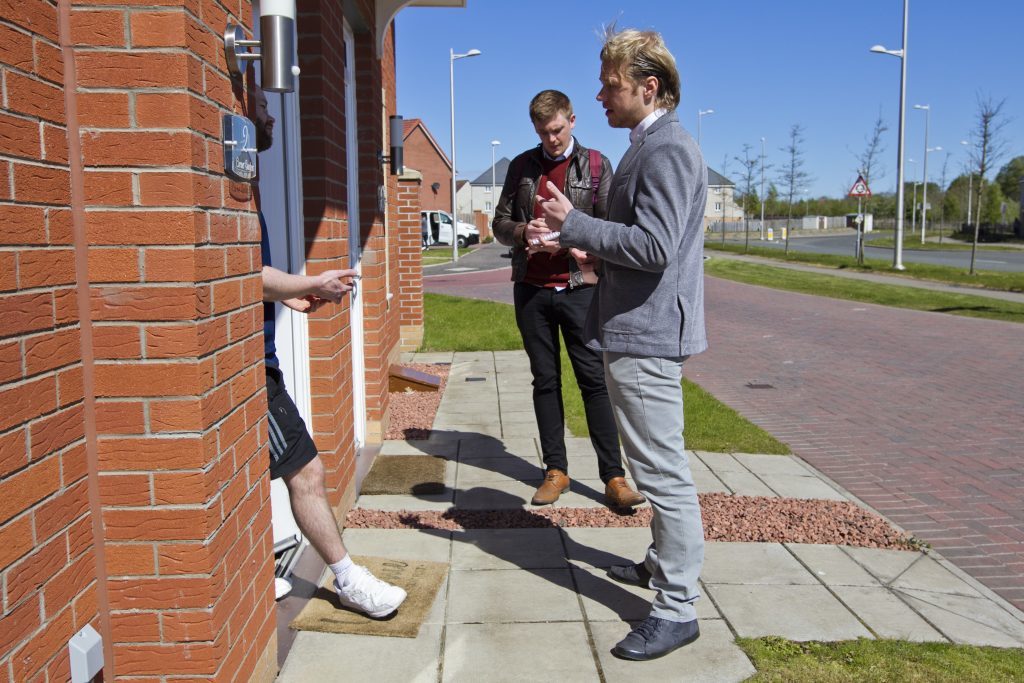 It was 2014's independence referendum and the aftermath of the financial crash that cemented Mr Wilson's journey into centre-right politics.
But even in school his modern studies teacher jokingly branded him "Tory boy". He took a ribbing from some of his mates for his views – and still does in local pubs and clubs.
"You're going to get that if you are a representative from any political party – particularly if you're a Tory standing in Ravenscraig.
"It's all good natured and quite a lot of people who don't share my views have wished me congratulations."
With her Union Jack high heels and bright dyed red hair, Miss Gallacher, a former complaints adviser for John Lewis, doesn't fit the Tory stereotype. But voters seemed to warm to her.
"I have never had much aggro. I have even had people saying they are happy to see a Conservative knocking on their door, because they haven't seen one in so many years," she said. "I think people used to refer to us as the old dinosaur party and it is completely untrue.
"Young people have been taking a stand in this election and are reaping the success of their hard work.
"Ruth Davidson was quite young when she started out and there are lots of young people in our party. Ruth gives us a lot of support and encouragement, she is always there for us and she's a real role model."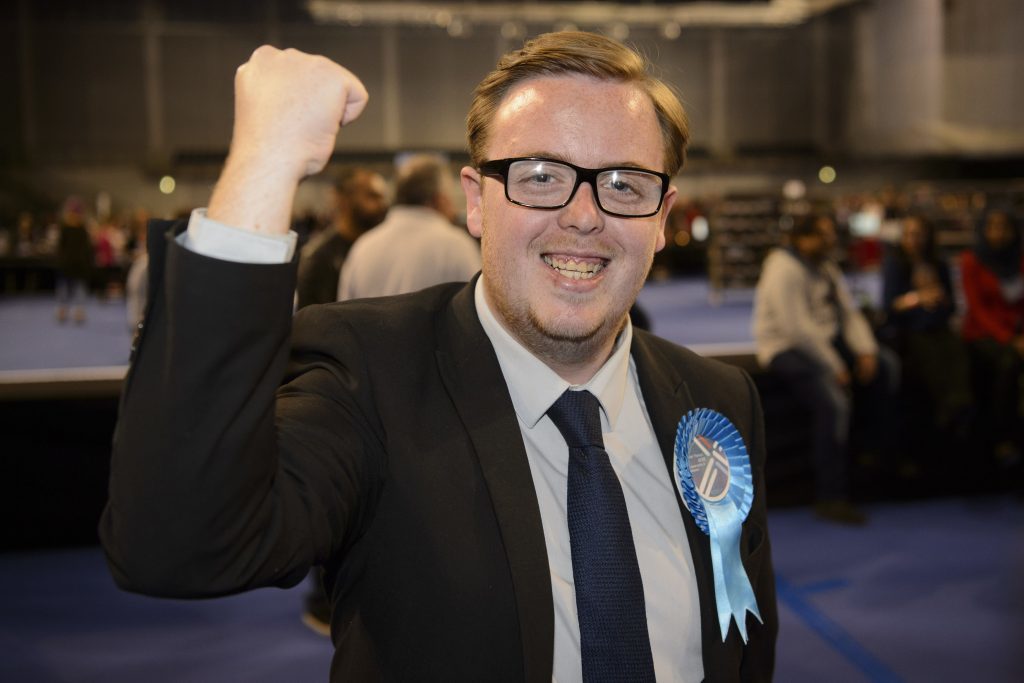 In Shettlestone, Mr Kerr, a PR and marketing student, was inspired to get involved in politics when his aunt, an SNP supporter, took him to the Glasgow protest against the Iraq war. He said: "I was just 10 but I loved the feel of it. I wanted to make a real difference and give back to the community I grew up in.
"My aunt doesn't like the fact that I'm a Tory but I wanted to find my own voice and the Conservative Party really spoke to me. I grew up in Cranhill and I want to try to represent the people who gave me a chance in life.
"The Conservative Party represents people from all walks of life.
"When I first got involved in politics a couple of years ago, you might have got a negative response on the door steps but that has all changed now. Our campaign has been positive."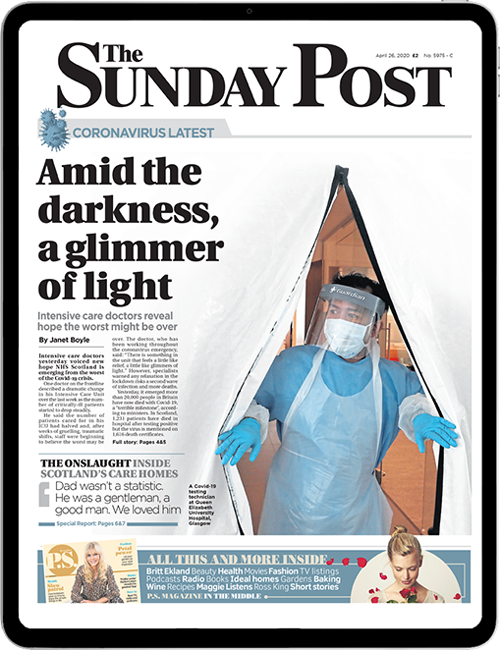 Enjoy the convenience of having The Sunday Post delivered as a digital ePaper straight to your smartphone, tablet or computer.
Subscribe for only £5.49 a month and enjoy all the benefits of the printed paper as a digital replica.
Subscribe