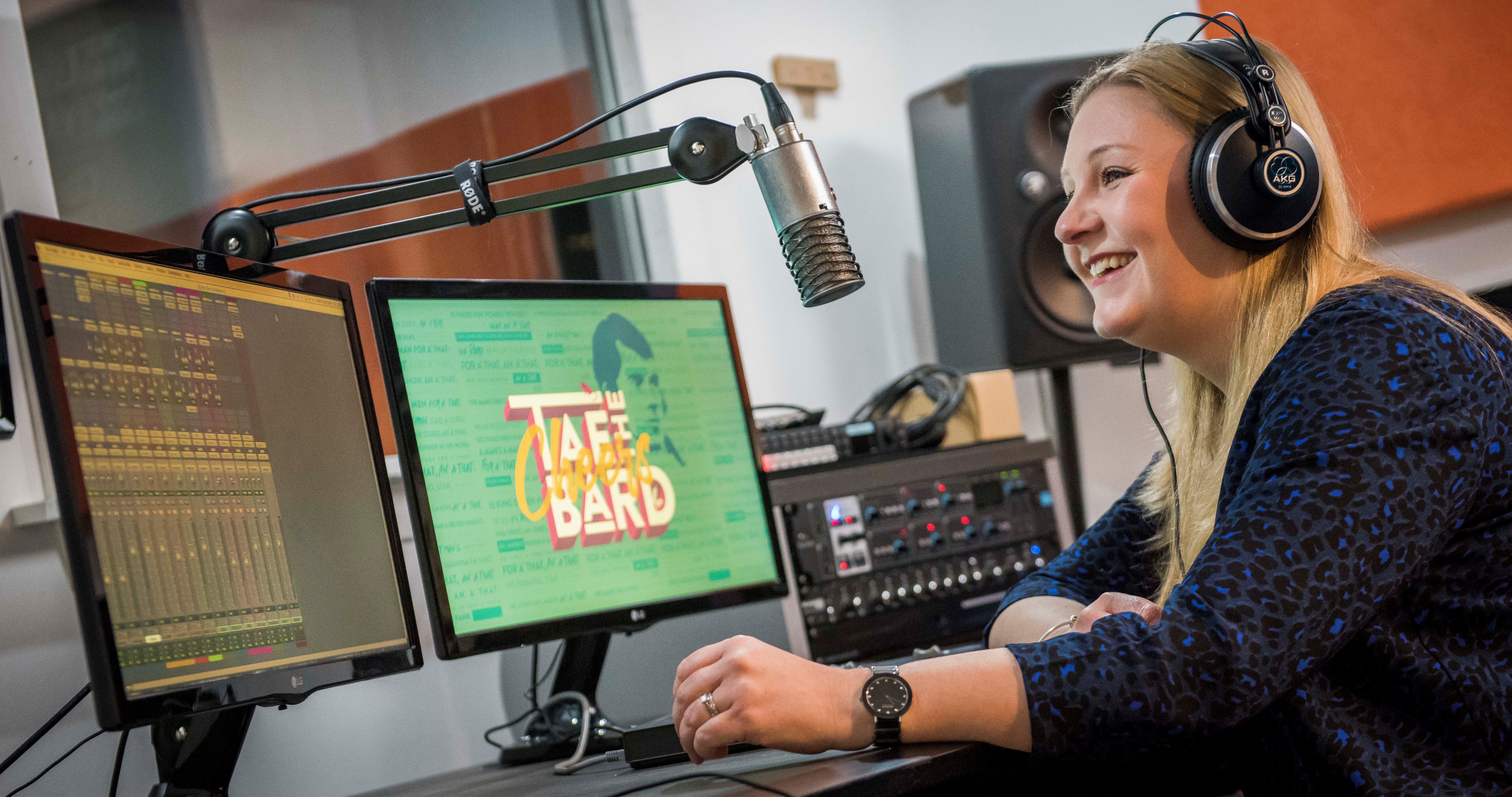 A NEW podcast series launched this week to celebrate the work of Robert Burns and look at how he continues to influence our culture today. 
The series has been launched as part of the Scottish Government's #TaeTheBard campaign, which incorporates a number of events honouring the life of Robert Burns.
The five podcast episodes are hosted by Burns expert Dr Pauline Mackay and each feature modern creatives and expert guests to discuss the life and legacy of the Bard.
Contributors include Craig Black, a Scottish lettering artist who created the #TaeTheBard mural at SWG3 in Glasgow; Susan McGill, a Fife-based artist who incorporates Burns' lyrics into her designs; Jack Finlay, associate producer of Dumfries's Big Burns Supper festival; Dr Rhona Brown, senior lecturer in Scottish Literature at the University of Glasgow as well as many more experts in the field of Burns.
The #TaeTheBard campaign also includes many other tributes to Scotland's internationally renowned historic poet including a mural at Glasgow's SWG3, a Global Visual Toast which sees members of the public, businesses, brands and cultural organisations sharing their own tributes to the Bard on social media – pictures of which will then be shared online.
Speaking about the podcast series Dr Pauline Mackay said: "Burns' legacy remains very much alive in today's Scottish culture and in the five episodes of #TaeTheBard, we explore how Burns' continues to influence and inspire in poetry, art, food, drink and song.
"The series offers people an opportunity to learn more about the Bard this Burns Night and learn more about what makes him so special to so many across the world."
In addition, many other celebratory Burns events are happening across the country as part of Scotland's Winter Festivals, featuring live music and the very best of Scottish culture. From the Big Burns Supper in Dumfries to Burns on Strings in Stornoway, the events combine historic and modern culture to celebrate the work of the Bard.
Born in 1759 in Ayrshire on the west coast of Scotland, Burns' poems and songs have been translated into every major language, and his influence has extended far beyond Scotland.
Burns' reach is far greater today than it was during his lifetime in the late eighteenth century.
Scotland's National Bard died at the early age of 37 (1796), leaving an extensive and diverse range of poetry, songs and prose written in both Scots and English.
Burns' works include the universally famous songs 'Auld Lang Syne' and 'My Love's Like a Red, Red Rose', as well as poems such as 'To a Mouse' and the iconic 'Tam o'Shanter'.
Every year on 25 January, the anniversary of his birth, the world remembers Robert Burns at thousands of Burns suppers held across the globe. At these events, people celebrate the Bard's genius and the enduring quality of his poetry and song.
The first Burns supper was held in 1801 and in the 200+ years since then new traditions have been added but the sentiment remains the same: to pay tribute to our national poet.
---
To find out more and listen to the podcasts visit: Scotland.org/Burns