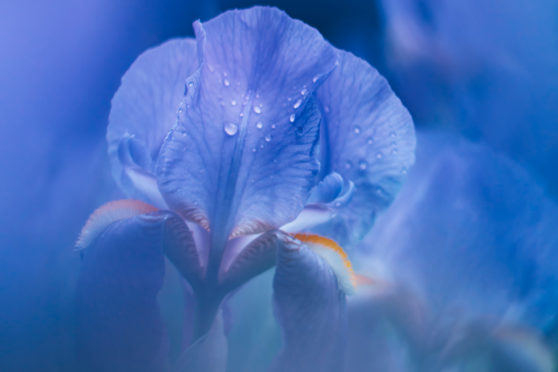 The garden is looking shaggy around the edges as shrubs and hedges produce fresh, new growth. I've cut back the pieris and cotoneaster, but pretty much everything else will now have to wait until nesting season is over.
From fledgling coal tits to fluffy ducklings, there's no end of new life around at the moment, all of it learning with varying degrees of success how to flex its wings and most of it living in the beech and laurel hedges that surround the garden.
Fences are an easy way to secure a boundary, but they are no substitute for a hedge and the life it supports. And our hedges add so much to the garden all year round, from protecting against high winds to adding a green backdrop for flowers.
Of course hedges need cutting and that's not always straightforward. Our laurel hedge is as big as a battleship in height and length, but it runs down a slope so there is no easy way of reaching its upper decks.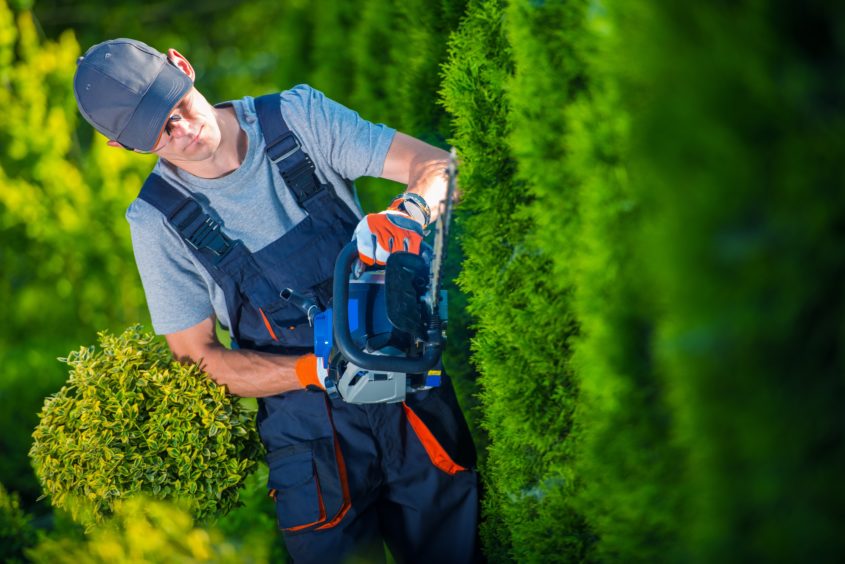 The best way to tackle it will be from the inside, climbing up through the framework of branches to reach the top and then sawing off the longest limbs. It might not produce the neatest results but it will stop the laurel from getting even bigger.
When I've not be puzzling over what to do about hedges I've been planting out the annuals grown from seed. These include poppies, nigella and a calendula with pale-cream petals. I've also grown several trays of bright zinnias. Some of these have already gone into containers, but the rest will be spread out among the borders where they'll add a citrus zest to the colour scheme.
So far, the sweet peas are having a sulk. They've been fed, watered, provided with supports and pinched out to make them bushy, but they have been slow. At this rate we won't see flowers until summer is over. So, for scent, we are going to have to rely on the lilies, which will soon be in bloom, and the roses, including A Shropshire Lad, whose coral-coloured buds have opened into buff-coloured flowers.
The irises have opened. I grow native flag irises, which are yellow and blue, and Siberian irises, which are smaller in stature. Neither flower for long but their leaves look good among lower-growing flowers.
I love the slightly strange glamour of bearded irises but I don't grow them because, in order to get the sun, they need to ripen their rhizomes. So they prefer to grow a good distance from anything else, which is hard to achieve in a packed border. And the borders are becoming packed, especially now I've added all the tulip and narcissi bulbs from this year's containers.
Meanwhile the hostas, which a few weeks ago were tiny, have transformed into such huge clumps that other plants have disappeared beneath their canopy, so I have some digging out to do before anything else gets swamped.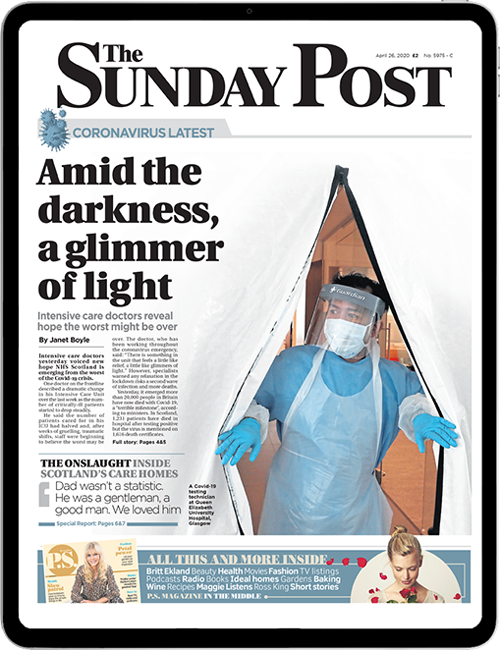 Enjoy the convenience of having The Sunday Post delivered as a digital ePaper straight to your smartphone, tablet or computer.
Subscribe for only £5.49 a month and enjoy all the benefits of the printed paper as a digital replica.
Subscribe