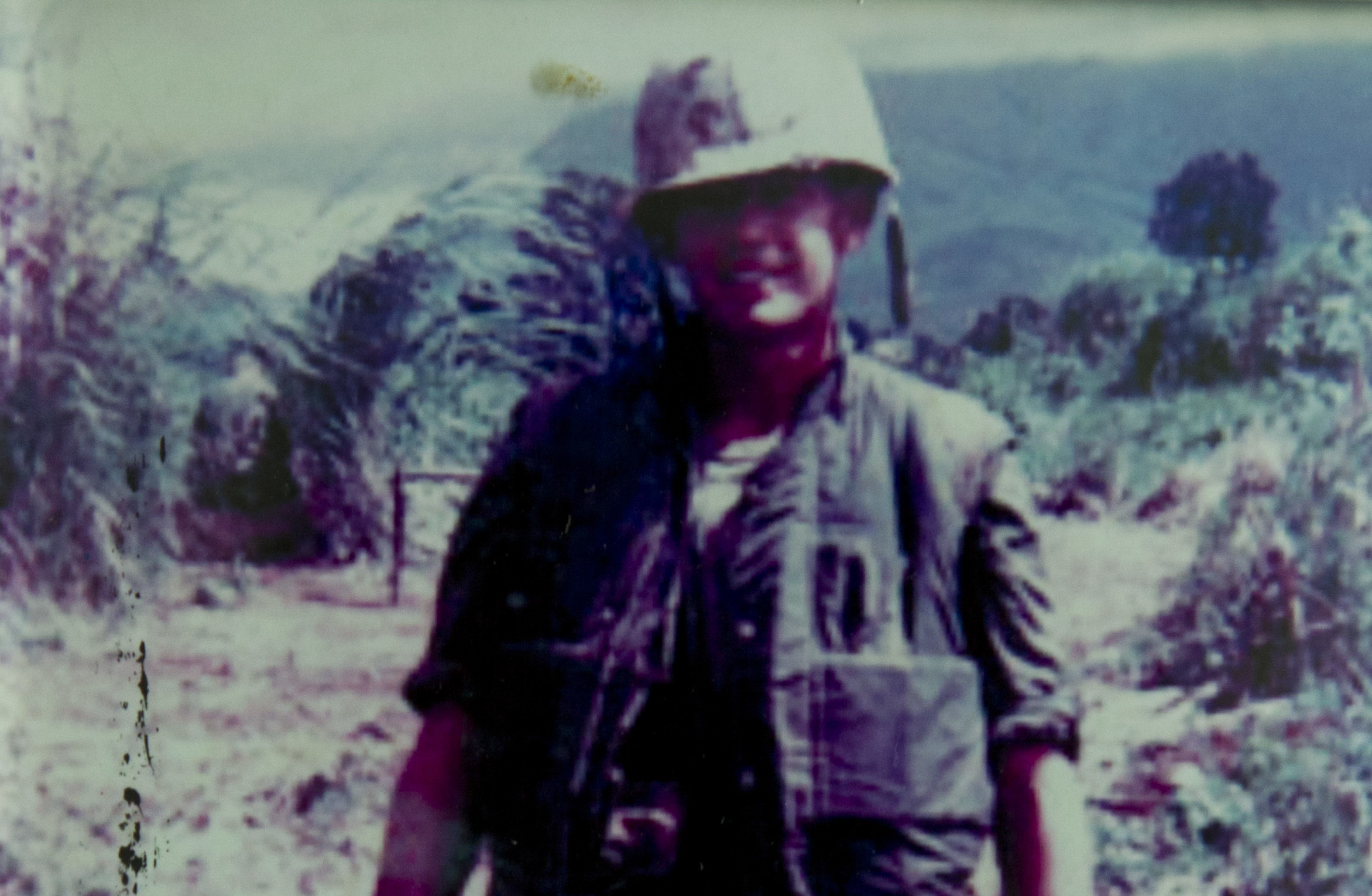 HE was a US Marine who was top of his graduation year.
Scots-born Alexander Chisholm showed remarkable bravery and courage which got him the respect of his fellow Marines.
But he was to die in the battlefield in Vietnam, felled by an enemy mortar attack.
Now 50 years later his family vow that he will never be forgotten.
His name is inscribed on the Vietnam War Memorial in Washington DC, one of thousands of soldiers who fell in that conflict.
But Alexander lies in a cemetery in his hometown of Dumbarton and is still remembered with pride, by his family and his surviving Vietnam veterans.
His carefully maintained grave is a lasting memorial to a young Scot who died in a faraway war – a war the country of his birth was never involved in.
The impact he made on others in his short life of 26 years is remarkable.
Alexander Chisholm was born the only boy in a family of six and grew up in Dumbarton's Castlehill council scheme.
The cabinet in his family home was full of trophies from his time in the town's Army Cadets.
He emigrated to the USA to join his sister Margaret in seeking an exciting new life in 1960s America.
His niece Jo-Anne Crosswell, who lives in LaBelle, Florida, remembers him and the letters he sent home from the Vietnam War.
"Uncle Alex lived with us and was everyone's idea of a favourite uncle. I was eight when he died but have lovely memories of how he used to spoil us all.
"We lived in Long Island, New York, and he would take us swimming, buy us toys and then write letters home from Vietnam.
"I would reply, telling him all that was happening in our much smaller world.
"Never once did he mention the hell of war. He made it sound like an adventure.
"When he came home on leave he would bring great presents.
"I remember getting a lovely pink purse (handbag) with dolls in it.
"He had joined the Marines to help speed up his US Citizenship and then graduated with the Marine top award for his year.
"He was a sharp shooter and became a rifleman.
"Within a short space of time he was promoted to Sergeant."
Jo-Anne has spoken to Marines who served with him and heard how much he was liked and respected.
"They called him 'Scotty'. His Staff Sergeant, Russ Armstrong, described him as an excellent squad leader and land navigator.
"There wasn't anywhere in Vietnam 'Scotty' couldn't navigate, he told me," she said. On one occasion he risked his life to remove ammunition from a tank which had been hit.
"He leapt up and retrieved the ammo, to give his fellow Marines time to escape.
"It was shortly after that he was killed by enemy fire. We were told he was hit by a mortar.
"My grandparents back in Dumbarton must have been devastated."
Jo-Anne only learned of his death when a list of those killed in action was broadcast on TV.
"Every night a list of those killed in action was broadcast and we would read every one as they came up. Then one night we saw his name.
"At first we hoped it wasn't him because they had placed another hometown against the name. But sadly, it was. He was only 26.
"He had been due to come home on leave just two or so weeks later. He and his girlfriend Valerie Bunda, a school teacher, were planning to marry when he left the Marines.
"They were a handsome couple with a golden future but it was cut short by an enemy attack on a battlefield in Vietnam.
"My parents were distraught. We all were but I was too young at just eight to understand exactly what had happened to him.
"Dad took us to the park and explained that Uncle Alex was not breathing anymore. He must have agonised over how to tell us.
"I will never forget that day. It was raining, but dad wore sunglasses… to hide his tears. Then my parents flew over to Dumbarton for his funeral.
"Dad was asked to carry a cord of his coffin, which he thought was a huge honour.
"Uncle Alex was buried with full military honours attended by his fellow Marines who were flown in to pay their respects.
"The whole town turned out to pay tribute to one of their own."
Today in Dumbarton his nephew, Stephen Diamond, 58, remembers when his uncle Alex came over on leave to attend his First Communion.
"He turned up in his uniform and everyone was so proud of him," said Stephen, a football coach for disabled children.
"The Vietnam war was on the TV and here was someone who had been at the sharp end of the action. He spoiled us all with presents. Then when he was killed we were devastated.
"I remember American GIs coming to my mum's door to tell her. Even at eight years old, I knew something terrible had happened.
"I later learned that he was killed shortly before he was due to leave the army. Our photographs and memories are all we have left of one of the bravest men I ever knew."
Jo-Anne was so inspired by her childhood memories of Uncle Alex that she is now a volunteer with veteran groups in the USA.
She attends veterans' meetings and offers support and a listening ear to make sure they are not forgotten.
Her brother Alex was named after him and followed in his footsteps by joining the Marines.
Sadly, Alex took his life through depression and his ashes were placed at his uncle Alex's grave in Dumbarton.
"Our uncle was our idol and I did what I knew was what Alex would have wanted," Jo-Anne, adds.
Jo-Anne's son, Randy Alexander, is also named in his honour.
"It is so important to us that my uncle should never be forgotten," she insists.
"Sadly, his story was played out in many families in the USA.
"These beautiful young men were cut down in their prime in the Vietnam War."
The average age of a combat soldier in Vietnam was 22… and the average life expectancy, just 18 months.
The Scots Vietnam hero's name is inscribed with more than 58,000 others on the Vietnam War Memorial Wall.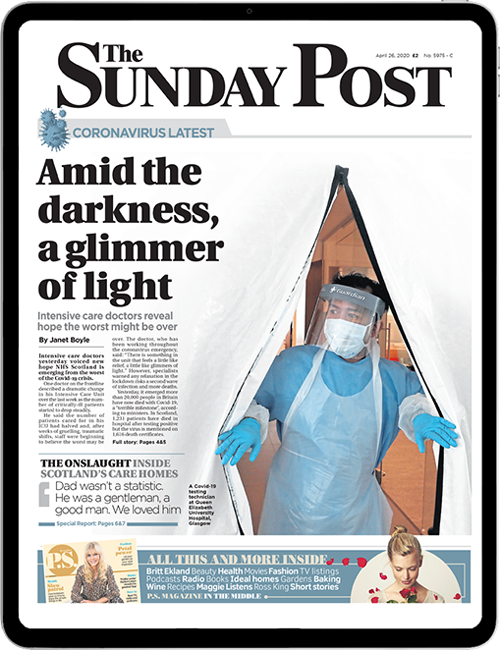 Enjoy the convenience of having The Sunday Post delivered as a digital ePaper straight to your smartphone, tablet or computer.
Subscribe for only £5.49 a month and enjoy all the benefits of the printed paper as a digital replica.
Subscribe