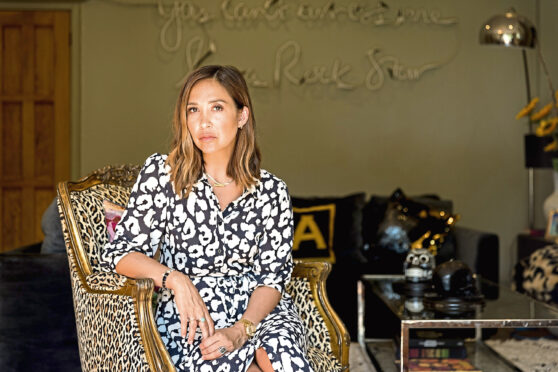 The musician and presenter on finding the bravery to talk about her miscarriage, and the hope that sharing her story will help other women.
Why did you decide to present a documentary on miscarriage?
I kept saying: "I can't do this" – but that's why you do have to do something, because you are so scared of it. I just thought: "If you do this, you have to be as honest as possible. You have to tell the truth".
I want this to outlive me – and it will. I want my daughters to watch this, and their friends, and have conversations.
How did it feel talking to your partner Sim about your own miscarriages for the first time on camera?
This is all very, very, very personal, and very vulnerable, and I think you cannot take for granted how much bravery you need to be able to speak like this.
I'm sure there will be judgments on our relationship, but we weren't avoiding each other. You almost have this dance, as a couple; you dance around each other, trying to protect each other with your love, rather than trying to trigger something.
Why do you feel that it is so important to talk about miscarriage?
It doesn't matter what your background is, it doesn't matter what your job is – this affects everybody.
And we are not talking about it. There are many conversations that are happening at the moment, about women's reproductive health and choices and about mental health and what we should be doing with our children's health. B
ut this conversation is not going on! And ask yourself why? Because it makes everybody uncomfortable.
There's just no way out of it, and maybe that's what it is – it's just uncomfortable. You can't make a death better, but you actually can acknowledge a life.
We see your auntie who kept her miscarriage a secret for 37 years. How did you feel hearing her story?
She said to me: "It's a shame that I'm the only person in my community that this happened to".
She still believes it's only her! And I said to her: "Honestly, auntie, it's not you, it's one in four".
In my group of friends, we've been through the same. It's so awful, but we pass the miscarriage baton between us as a friendship group. It's harder for me to find friends who've not had miscarriages now.
How have people reacted to you sharing your story?
There have been some incredible stories. One woman messaged me, and she said: "I can't tell anyone that I've had a miscarriage".
How awful, but how wonderful, to know that there are other people that can't say the words quite yet, because that was me.
Myleene: Miscarriage & Me airs on W on Thursday at 9pm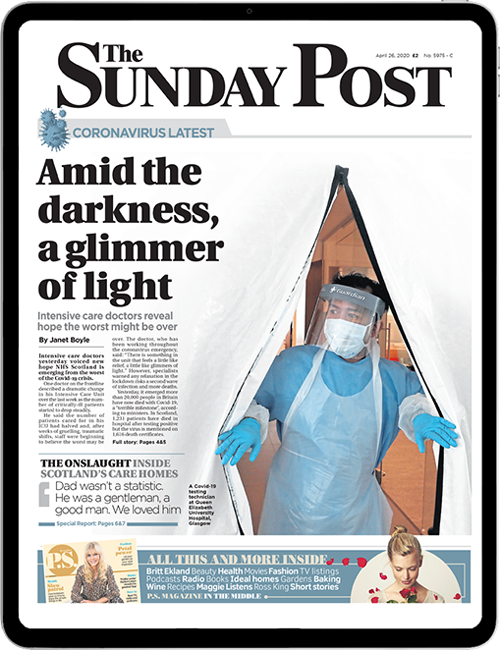 Enjoy the convenience of having The Sunday Post delivered as a digital ePaper straight to your smartphone, tablet or computer.
Subscribe for only £5.49 a month and enjoy all the benefits of the printed paper as a digital replica.
Subscribe