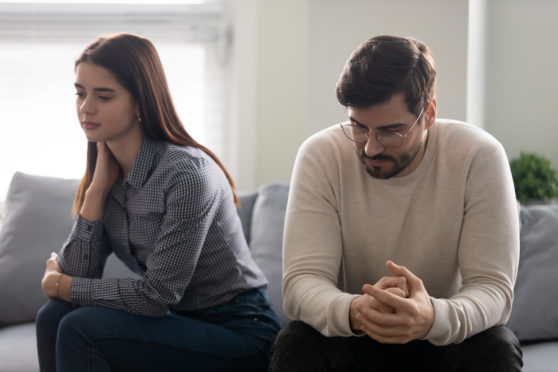 Looking for practical advice, relationship help or emotional support?
As a mum of four, gran of eight and dear friend to many, Margaret Clayton's years of experience make her the ideal person to turn to.
---
Dear Maggie
My son and his partner came round to visit us last week and sadly the news was not good. They have been together for six years and my husband and I always thought they were very happy together but in the past months things have gone wrong. It seems she has decided she wants to move out and live alone.
Both of them haven't been at work for the past few months because of lockdown and constantly being together has thrown up problems that have led to them thinking they would be happier if they separated.
I am trying to understand how they are feeling but, to be honest, I am heartbroken. I want to see my son's partner on her own to talk but my husband says they are adults and I shouldn't interfere.
Should I go by my instinct and try to talk to them – or do nothing as my husband suggests?
Maggie says
Perhaps it's wisest to let things settle for a little while. They are both adults and may just need time and space to think about their relationship and whether they would be happier apart or together.
By all means, let your son and his partner know you are willing to talk to both of them at any time, alone or together.
Don't put pressure on either of them or make judgments. Try to keep an open mind and hopefully, in time, they will feel able to talk freely about their feelings.
It's hard for parents to stand back and see their children hurting emotionally. Our natural instinct is to offer help but, for now, what your son and his partner need is space to work out how they feel emotionally.
Only they can do that.
I do hope it works out happily.
Dear Maggie
My friend Josephine and I have known each other since we were schoolgirls. We've been through lots of situations together – going to record shops, meeting guys and our first foreign holiday together.
She was bridesmaid at my wedding and I am godmother to her daughter. We've shared so much but now I feel our friendship is drifting apart.
Last week I asked what was wrong and why her attitude to me had changed and her answer shocked me. She said I'd become a very 'negative' person who was always gossiping about people and she wondered if I gossiped about her?
I just don't understand this or know what to do.
Maggie says
This is a tricky situation. Only you know if there is any truth in what she is saying. Think back over the past weeks and months – have you become a bit critical of other people? It sometimes happens and we're not aware of how judgmental we can seem.
Negativity is a bad habit we should try to eradicate from our conversation. So try talking to your friend in a positive way and see if you can get your relationship back on a stronger footing.
You both have lots of good memories together, so concentrate on that and plan some fun times – a shopping trip, lunch. Hopefully when she sees you are making an effort to be more cheerful.
Good friendships are worth cherishing so give it a chance.
---
Are you struggling in these uncertain times? Contact Maggie for advice by emailing ps@sundaypost.com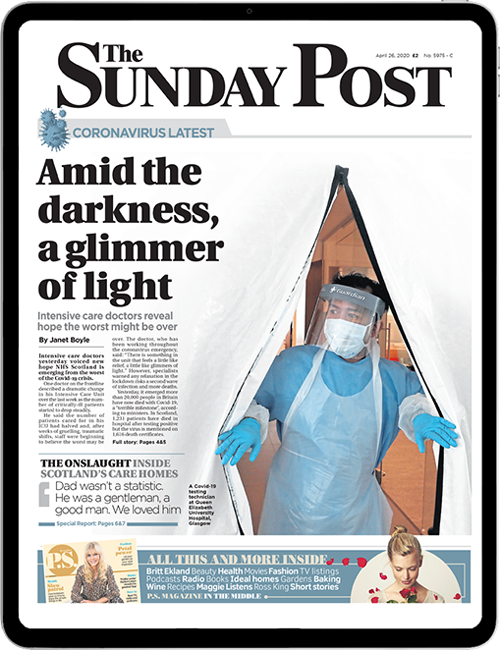 Enjoy the convenience of having The Sunday Post delivered as a digital ePaper straight to your smartphone, tablet or computer.
Subscribe for only £5.49 a month and enjoy all the benefits of the printed paper as a digital replica.
Subscribe