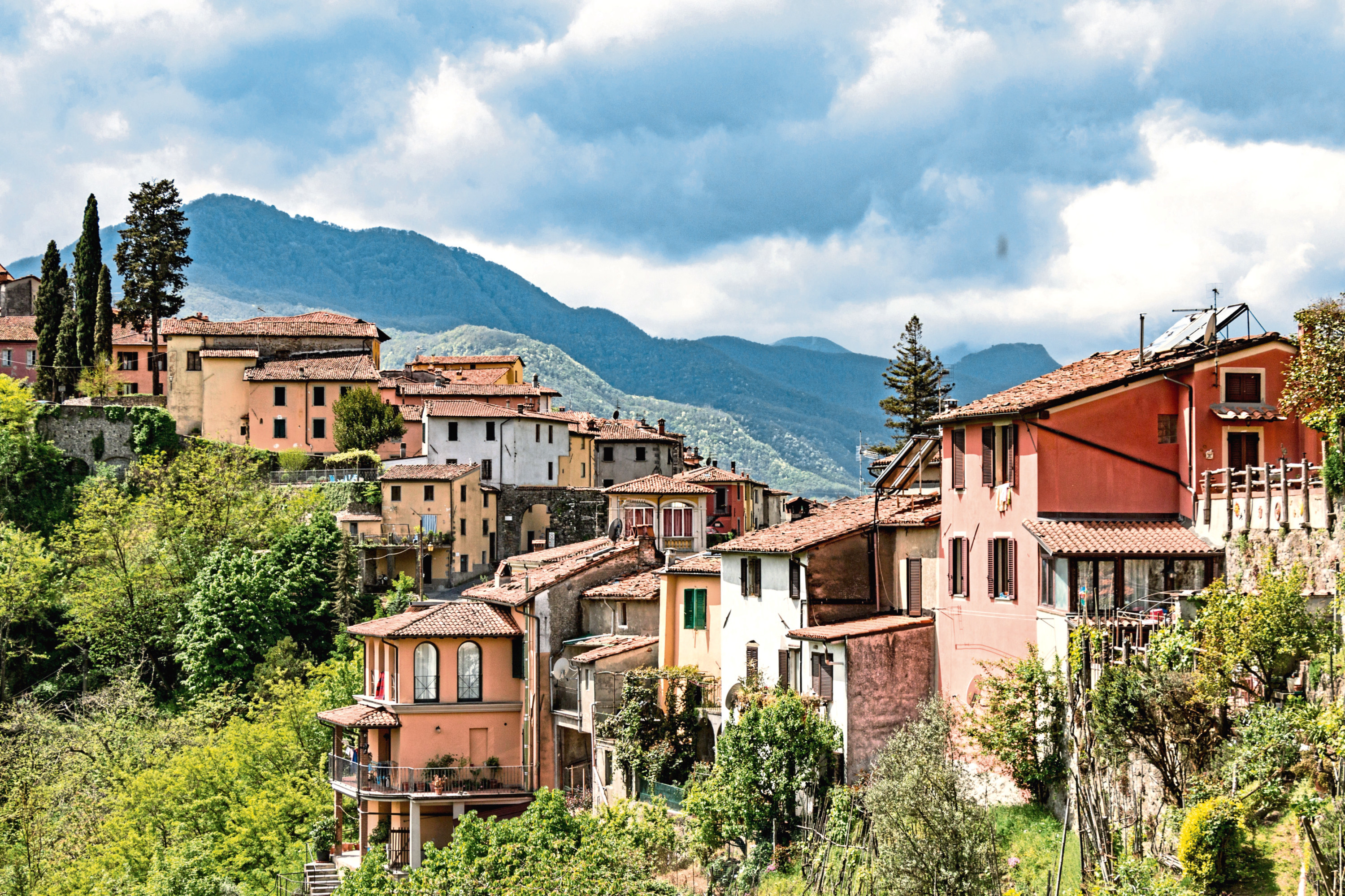 ARCHIE MACPHERSON is the voice of Scottish football, having commented on every Scotland World Cup match from 1974-98.
His new book, Adventures In The Golden Age, looks back on the period, providing an insightful and entertaining account of the matches and the squads the nation pinned its hopes on.
It's out now from Black & White Publishing.
---
THE Garfagnana valley is in Tuscany, yet when you are in its midst it feels like you are nearer the Swiss Jungfrau than Florence.
Its Alpine contours envelop you in a way that is far from the seductive ripples of the classic Tuscan countryside.
In the village of Castelnuovo, with the mountains rearing up around, the sensation is that you are in blissful internment with little chance of release. Not that there is any inclination to do so.
Although much of the time was spent in Castelnuovo's atmospheric piazza with its mix of shops, cafes and delightfully garrulous locals, we toured.
For two weeks we examined every nook and cranny of the long valley including a visit to a hamlet called Treppignana, which is so high we actually experienced a thunderstorm erupting BELOW us.
But the jewel in the valley's crown must be the small town of Barga.
If Disney wanted to create a model of a small Italian town, he would have made Barga. It clings around a conical hill with a church at its summit.
It is here many Italian-Scots were born before the great diaspora, which saw them descend on Scotland to establish fish and chips shops, in the previous century, and create whole new levels of cuisine for us as they developed into superb restaurateurs.
Indeed, in an acknowledgement of that heritage they have an annual Fish and Chips Festival in the town.
But it is the discovery of small restaurants in the hills in the most unexpected spots which made our explorations worthwhile.
We asked for a menu in one and the waiter brought out this corpulent lady in white from the kitchen.
"She is the menu," he said drolly to us. That set the tone for the visit.
You ate what they served up in plentiful quantities without question.
What it lacked in sophistication it made up for in genuine, flavoured quality that made the carafes of wine taste like Chateau Petrus.
It made for the perfect balance of spectacular scenery and the satisfaction of feasting like lords for pennies.