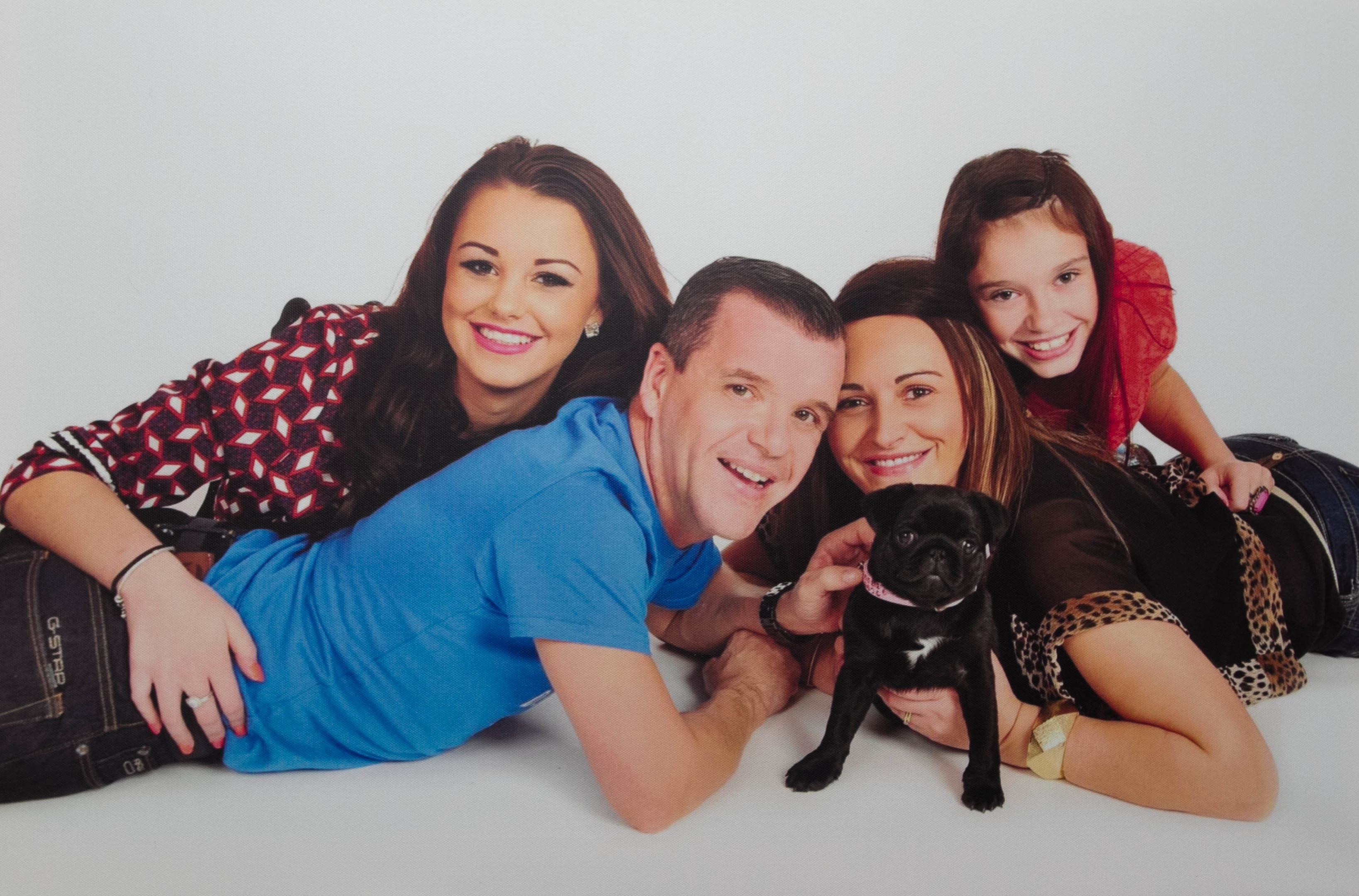 A DEVASTATED family told last night how their beautiful daughter was killed in her prime – by a boozed-up and drug-addled driver who should never have been on the road.
Popular Courtney Cowan, 19, who had just started a new job, died when Lee Pickthall crashed his powerful Audi A6 car off a bend and into a tree at 80mph.
Reckless Pickthall, 25, didn't have a valid driving licence and is believed never even to have passed his test and had no insurance.
On the night of the crash, in which he too died, Pickthall was out on bail for an earlier offence of driving without a licence – yet still he took to the road.
Earlier in the day, Pickthall had bragged on Facebook about putting "a few dents" in a car.
Today, in a courageous interview, Courtney's parents Wullie and Nicola reveal their utter heartbreak at her death in the crash on July 7.
And they reveal how they have now received the official report into the high-speed accident which confirmed Pickthall was drunk and had cannabis and diazepam in his system.
Wullie told The Sunday Post: "It's hard enough to accept we've lost Courtney. But now finding out he was over the limit and driving far too quickly, it's like we've lost her again. It's just a complete waste.
"The police report makes it very clear who is to blame and why. If he had survived they would have tried to prosecute him.
"My daughter's only crime was to get into the wrong car at the wrong time.
"Pickthall should never have been driving and now two lives are gone.
"Some people have actually tried to glorify what happened, saying it's the way he would have wanted to go.
"I hope they read this and see the devastation and loss we will have to live with for the rest of our lives."
Wullie is furious that the courts treated serial offender Pickthall so leniently that he was out on bail for driving without a licence when the crash happened.
He said: "As far as we know he had never passed his test and he definitely didn't have a valid licence.
"Why was Lee allowed to drive that night?
"He just should not have been on the road – and, if he hadn't, Courtney would still be here."
Wullie said he is haunted by the night that he and Nicola got a knock at the door of their Dumfries home – the visit which every parent dreads.
He said: "I'll never forget it. I was watching the Euros and had fallen asleep on the sofa. I woke up at five past one in the morning and went upstairs to use the bathroom then I heard a knock at the door.
"I thought it was Courtney. I was walking down the stairs cursing her for forgetting her keys again when I saw two female police officers at the door. They began saying Courtney had been in an accident and could they come in to talk to the family.
"My world crumbled.
"We've been robbed of our daughter, a very special person. She had just passed her driving test and that day had started a new job at a care home.
"She had her whole life ahead of her.
"Like all dads I looked forward to her marrying and having kids. I've been robbed of those dreams."
Wullie believes mandatory speed awareness training should be introduced for under-30s. He added: "A car is a dangerous weapon. If you don't have a licence you should be severely punished."
Desperate that no one else should suffer the pain he and Nicola have endured, he added: "Two lives have been lost. I want what's happened to be a lesson. Please don't get in a car over the limit. The consequences can be devastating."
Nicola said: "Everyone who came into contact with Courtney loved her. She was such a bright, fun person. We will never be able to have her back.
"But if one person stops and thinks about their actions as a result of her loss, then it will help."
In a letter to the parents dated November 6, a member of the Crown investigation team confirmed that "elevated levels of alcohol" were detected in Pickthall's system after the smash.There was also a "therapeutic level of diazepam" and "evidence of recent cannabis use".
Pickthall was well known to the police and had convictions for drugs offences, shouting at officers and driving when he wasn't supposed to dating back to the age of 16.
In November 2014, he was convicted at Dumfries Sheriff Court of driving without a licence, but he was caught and arrested again back on the roads in February this year. He'd appeared in court and been bailed for that offence just 10 days before he and Courtney died.
The accident happened on July 7 on a notorious stretch of the A710 to New Abbey four miles from Dumfries just hours after Pickthall had said to a friend on Facebook: "Am picking up your car, might have a few dents in it when you get it back."
At around 11pm he lost control on a bend near a cottage at an estimated speed of almost 80mph, causing the car to leave the road and be thrown 12ft into the air before colliding with a tree.
Emergency services rushed to the scene, but the pair were pronounced dead a short time later.
Nicola, who works as an NHS clerical officer, said: "The police came to the door.
"We were totally lost. As far as we knew Courtney had decided to stay with a pal. We had no idea they even knew each other.
"The day it happened was her first at a new job working in a care home. She came home, had her tea and went out to see her friend. I remember telling her not to be too late as she needed to get into a new work routine.
"We've never really been able to find out how they came to be with each other, but it appears they decided to get together after a conversation online.
"It's impossible to explain how much of a gap she's left in our lives. Her younger sister Ellie, who is 13, Wullie and I all loved her so dearly. She had her entire future in front of her and it's been snatched away."
Shockingly, even as they grieve for Courtney, the family have had to suffer online threats and taunts after speaking out about Pickthall's reckless driving.
Wullie said: "We've had a range of threats. People have told us they are going to come around and see us.
"We've had people following us in cars and hanging about outside our house. A neighbour saw people taking pictures of our car.
"We feel we are being targeted because we have spoken out online about Lee Pickthall."
Pickthall's family declined to comment yesterday about the findings of the crash report.
Wullie and Nicola have asked us to point out that they were not paid for their interview.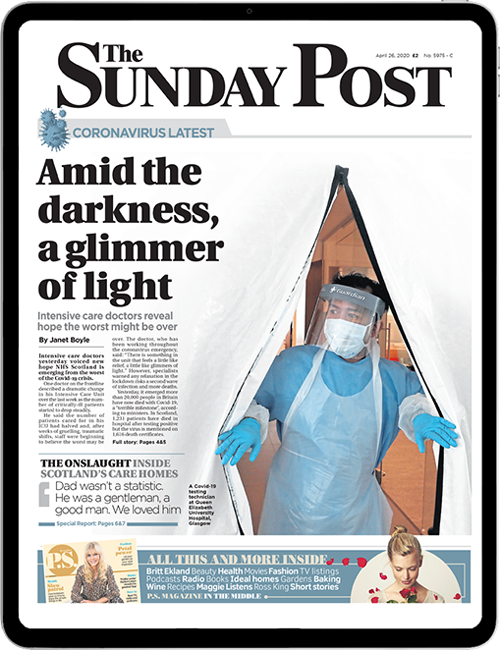 Enjoy the convenience of having The Sunday Post delivered as a digital ePaper straight to your smartphone, tablet or computer.
Subscribe for only £5.49 a month and enjoy all the benefits of the printed paper as a digital replica.
Subscribe