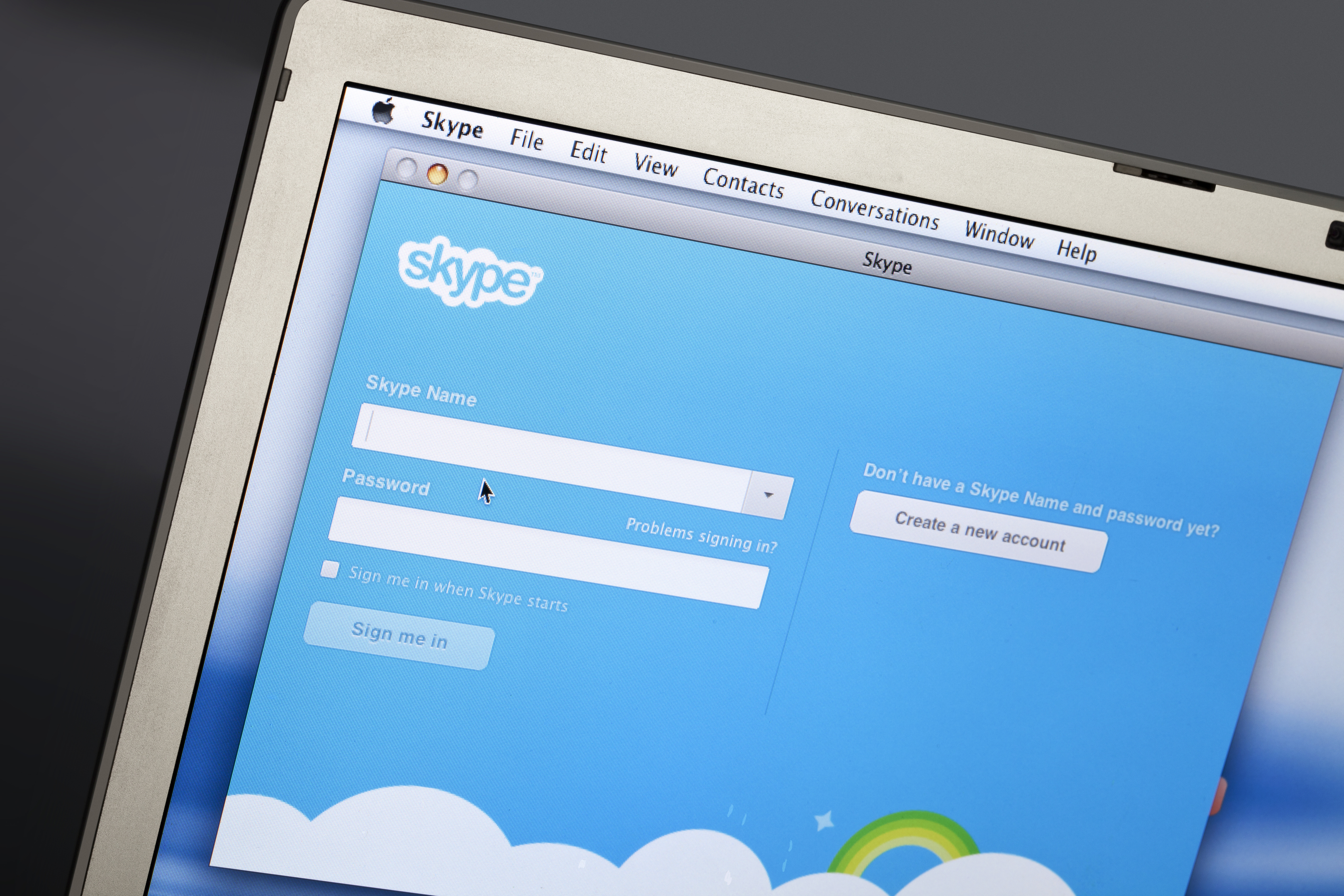 THE heartbroken father of a teenage girl who was groomed by a German paedophile has spoken of his devastation at his daughter's desire to live with the predator after he is freed from jail.
Uwe Kaiser, now 49, was locked up for two years in January after flying 600 miles to Scotland to meet the schoolgirl when she was just 15.
The illicit meeting happened after Kaiser lied about his age to mask the 32-year gap between them as he befriended the impressionable youngster over the internet.
And while her 53-year-old father assumed she was merely in contact with school friends about harmless gossip and homework, she was actually being groomed methodically by Kaiser, who has two children of his own.
As Kaiser gradually won her confidence, he began to swap increasingly sexual messages and images with her on the WhatsApp messaging service, popular with many teenagers.
They also had long conversations on Skype, an online application that allows free video and voice calls.
The predator even persuaded the youngster, from a small town in Perthshire, to run away to Germany with him and start a new life together in Frankfurt after sending sexually explicit images to her online.
Now the girl's father, who brought his daughter up as a single parent from the age of three months after splitting from her mother, has spoken for the first time about a case which many would see as every parent's nightmare.
In an exclusive interview with The Sunday Post he accused Kaiser of systematically destroying his family – and he spoke, too, of the heartbreak at the way his daughter has sided with Kaiser in the case, leaving a rift in a relationship he assumed would be rock-solid for life.
To his great distress, not only has the girl moved out of the family flat, she insists she is in love with Kaiser and hopes to set up home with him when he comes out of prison.
The father, who can't be named for legal reasons, said: "She was such a content, happy child – until this scumbag turned up in our lives."
Angrily, he condemned the two-year sentence handed down to Kaiser which means he could be out as soon as the end of the year thanks to early release rules – leaving him free to renew his relationship with the girl, now 17.
Describing the paedophile's actions as "criminal and despicable", he added: "She's just a child to him. She's not a grown-up adult."
And, shaking his head in disbelief, he added: "This is a man who has children of his own."
He baulked at any suggestion his daughter, who is now living alone in a council flat in Perth, is genuinely in love with Kaiser.
"This is not love," he insisted. "You don't love someone like that. You don't manipulate a child and brainwash them and tell them you love them.
"I don't call this love. This is pure crime. She's not mature enough to understand what love is.
"Where is she going to be in 20 years' time – changing his nappies?
"To me, this is a pervert. This is not love. It cannot be love. We are not living in the Dark Ages."
Divorced Kaiser groomed the schoolgirl for almost a year online, sending her sexually explicit pictures and encouraging her to send graphic material back.
Initially, the youngster lied about her age, telling Kaiser that she was 16, while he insisted to her that he was 35.
But in February 2015, after the pair had already met in Scotland when he flew over and stayed for three days, she admitted she was just 15.
Despite this, the predator stayed in contact – and continued to send sexually explicit messages and images.
Eventually, Kaiser convinced the teenager to leave home and start a new life with him in Germany.
On December 18, 2015, he flew from Frankfurt to Edinburgh and made his way to Perthshire to meet the girl in the early hours of the morning.
The pair then boarded an overnight bus to London.
The father only discovered what had happened when he found a note that morning.
"It said she was leaving and she would get in touch when she got to her destination," he said.
He immediately contacted the police and reported her missing. A nationwide alert swung into action – but only after the father was treated as a possible suspect by police.
"The police were not satisfied with what I said," he recalled.
"They searched the whole house – even the bins outside – in case I had committed some crime. I passed her phone number on to the police. By the time she turned her phone on, she found messages saying she was in danger, and to surrender to the police."
The teenager handed herself in to a police station near London's Victoria Bus Station, the terminus for the overnight coach.
Kaiser was arrested. Scores of indecent images were found on their phones. But while the girl was rescued and brought home by her dad, worse was still to come.
Far from being relieved at the end of the ordeal, the youngster revealed she had fallen for Kaiser and wanted to resume her relationship with him after he was freed from prison.
Indeed, the predator repeatedly defied strict bail conditions banning him from contacting the teenager, and even begged the court to let his victim visit him behind bars – in what Sheriff Gillian Wade termed a "blatant disregard for the law".
After admitting grooming the child between January and October 2015, breaching those bail orders and possessing indecent images of a child, Kaiser was jailed for two years.
The youngster's dad, who suffers from depression, says in hindsight he noticed a dramatic change in his daughter during the months in which she was being groomed by Kaiser.
She became defensive and aggressive, he recalled – even barricading the door to her room.
But, to his great regret, he simply put her behaviour down to normal teenage mood swings.
She told her school, social workers and the police that her father was violent and controlling – which he insists was an example of Kaiser's manipulative behaviour.
In turn, he raised his own concerns with police and social services about her worsening behaviour.
"I knew something wasn't right, but I never suspected what took place here until she ran away and was caught down in London," he said.
"I never thought it would be so serious. I didn't suspect somebody could have been involved with my child behind my back.
"The main thing here that hurts me is the lenient sentence that this man got. That sentence needs to be reviewed.
"It's encouraging paedophiles to carry on their crimes in society. Two years for destroying a child's life and destroying a family environment?
"He will serve 16 months and then he'll be out. I feel betrayed by the system."
The girl's father worked a series of jobs, most recently as a handyman, in order to make ends meet while bringing her up.
He now insists life can never go back to normal after what happened.
"She's been out with him several times in the local area, and they were shopping in Perth while he was on bail. There's nothing I can do. She's over 16 now.
"It's not acceptable – a child going out with a granddad, a 49-year-old man.
"This is a man who has children of his own, hanging around with a child of that age.
"I just received a message from her today, saying she's very sorry about everything. I think now she's realising what she has done.
"Life will never be back to normal for me, though – it's all collapsed. I don't know day from night or night from day. I've lost my appetite.
"She had a very good upbringing. She was not a child who has been deprived or unloved. She's my child and I love her. I was there from the day she was born. I was the first one to hold her. All I wanted was the best for her."
He said he couldn't bear to go to court to see Kaiser in person. "I have never seen him face-to-face because I would be a disaster," he said. "No parent with dignity would sit back and fold his arms like nothing happened."
He urged other parents to be extremely careful about who their children are speaking to online.
He said: "Take the necessary protections and keep an eye on what your children are doing, because this is not a good way to end up."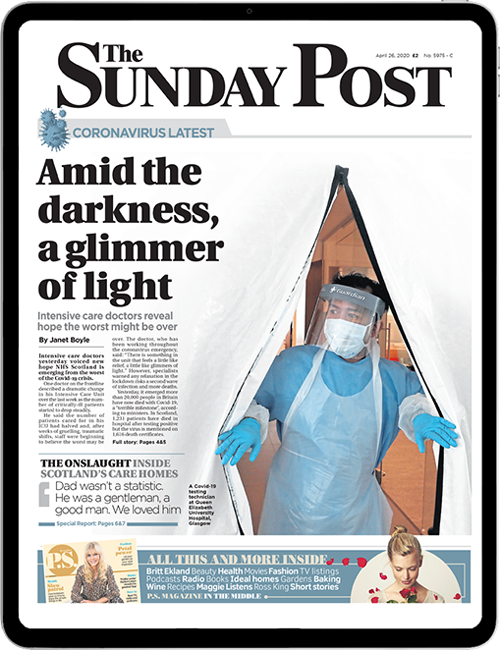 Enjoy the convenience of having The Sunday Post delivered as a digital ePaper straight to your smartphone, tablet or computer.
Subscribe for only £5.49 a month and enjoy all the benefits of the printed paper as a digital replica.
Subscribe