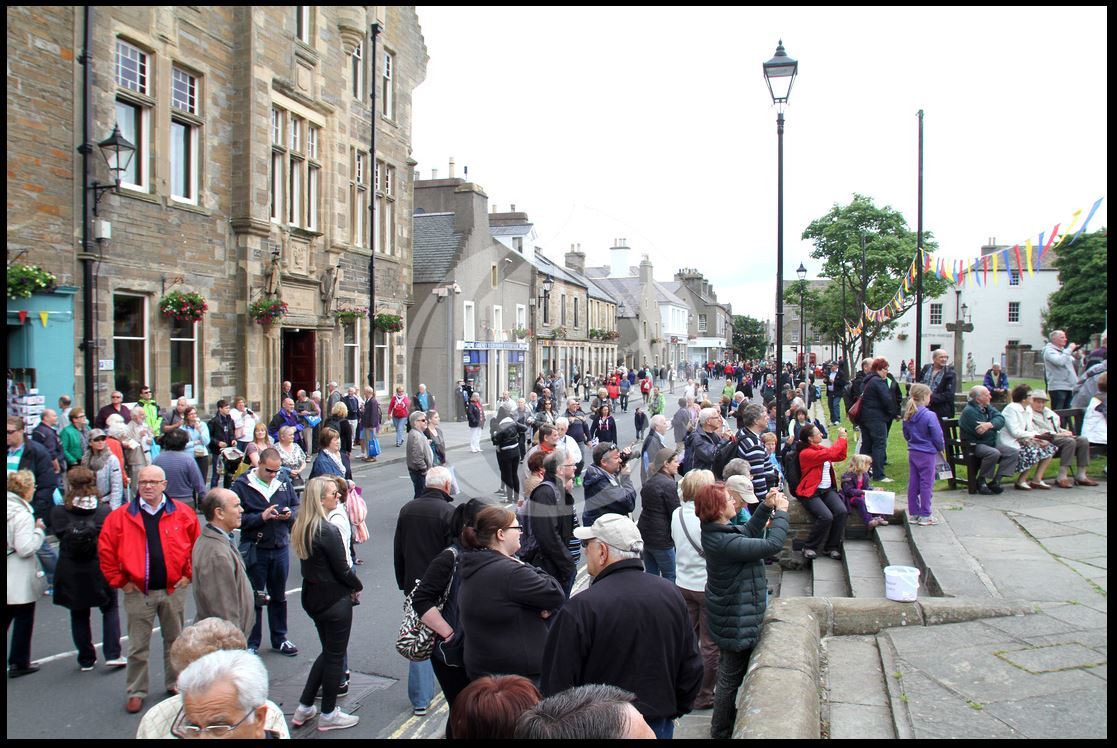 LIKE any church minister, he is used to giving couples who are about to tie the knot some kindly advice about life, love and the sanctity of marriage.
But the Reverend Fraser Macnaughton, of St Magnus Cathedral in Kirkwall, Orkney, now feels compelled to add another tip.
"I have to forewarn the bridal party to expect it to be a bit like the Oscars," he says.
The Rev Macnaughton's warning follows a huge increase in the number of cruise liners visiting Orkney – meaning the islands are periodically swamped by camera-toting tourists eager to snap anything that looks like an authentic slice of island life.
A whopping 140 cruise liners were scheduled to dock in Orkney this year and more than 130,000 tourists were expected to descend upon the isles between April and September – more than six times the population.
Rev Macnaughton said he had to remind tourists the cathedral was a place of worship – not a visitor centre.
"On busy days, you are talking about Kirkwall having an extra 60% added to its population," he said. "It has to be balanced because a lot of our tourists are actually coming here because it's a quiet, remote place.
"Now if there's a wedding I have to forewarn the bridal party to expect it to be a bit like the Oscars.
"When they come out after the ceremony it's not just their own photographer taking pictures of them, it can be hundreds of others, too."
Meanwhile, an islander said her father's funeral at St Magnus Cathedral, Kirkwall was ruined by disrespectful tourists.
June Findlay said cruise passengers ignored signs requesting privacy and posed for selfies nearby, with one even filming the coffin being put into the hearse. Orkney is not the only Scottish island to be experiencing a welcome – but sometimes overwhelming – tourist boom.
Earlier this month police were forced to warn people thinking of visiting Skye to use "common sense" and book their accommodation in advance "unless they want to spend the night in their car".
The weak pound and the rise of the British "staycation" are seen as two of the main reasons behind the increase in visitors. But in Orkney, it's the cruise ship passengers who are having the most profound effect.
Many businesses have profited from the soaring numbers but there is still dissent locally.
Lorraine Pilkington-Tait, who runs Café Lolz in Kirkwall, admitted the cruises had divided opinion.
"The money it generates is good for Orkney," she said. "But it doesn't seem to be managed very well. Locals stay away when we have the liners in because they don't want the hassle of struggling to get into shops."
On Skye, a taskforce has been formed to find short and long-term solutions.
Councillor John Gordon said: "Some of our roads were built for horse and cart. They are single track and at some of the main hotspots, there's so little parking."
However, he added: "The important thing is the message that Skye is open for business. Tourism has always been a part of our island life, it's in our DNA."
Meanwhile, Harris B&B owner Alan Ross said significant investment was needed to help the island cope with the increase in visitors.
He added: "There are a lot of camper vans on our tiny roads and we've been swamped with bookings."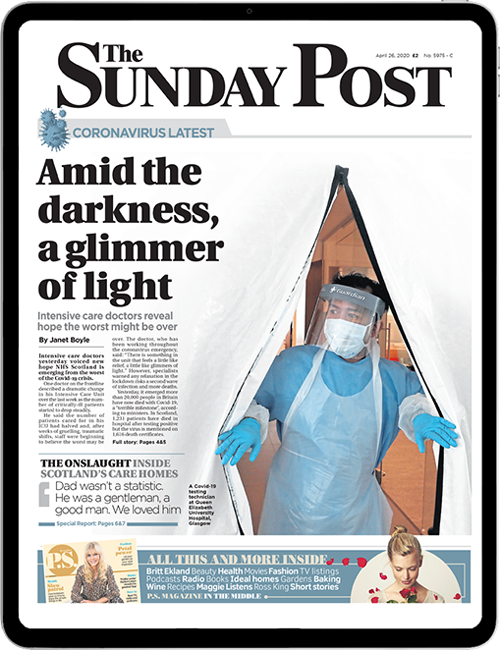 Enjoy the convenience of having The Sunday Post delivered as a digital ePaper straight to your smartphone, tablet or computer.
Subscribe for only £5.49 a month and enjoy all the benefits of the printed paper as a digital replica.
Subscribe